The Craziest High Heels in History Are Going on Display
Thanks to the Brooklyn Museum.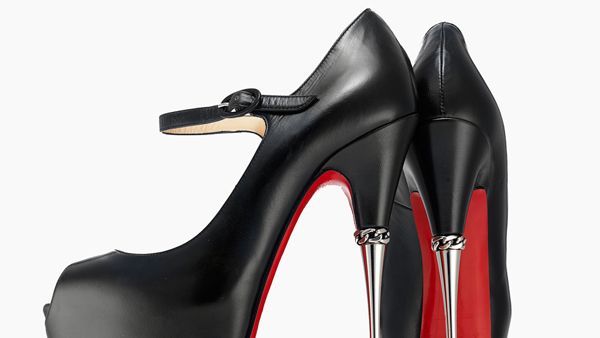 (Image credit: Jay Zukerkorn / Brooklyn Museum)
Think your shoe collection is a work of art? Now you can point to the Brooklyn Museum when anyone says otherwise. The museum is about to unveil an exhibit dedicated solely to the art of the high heel.
"Killer Heels: The Art of the High-Heeled Shoe" will debut on September 10 and run through February 15. More than 160 pairs of heels will go on display, ranging from the 17th century to today. The shoes will be divided into sections like Glamour and Fetish, Rising in the East, and Architecture, and each section will feature an original short film inspired by high heels.
Shoes by designers like Christian Louboutin (above), Manolo Blahnik, Tom Ford, Chanel, and more will appear. Highlights include Marilyn Monroe's Ferragamo stilettos, nineteenth century platforms from China, and a 3-D printed pair of heels by Iris van Herpen.
Here are a few other show-stoppers:
"Atom" by Noritaka Tatehana:
"Bamboo Heel" by Winde Rienstra:
Chopine shoe from Italy, 1550-1650: