The Making of the A Midsummer Night's Dream Ballet Costumes
How the fairytale tutus come to life.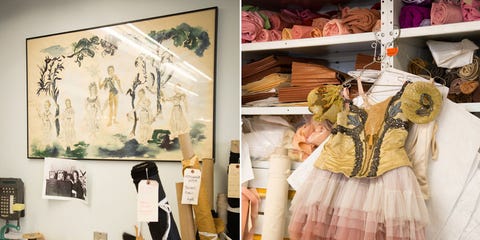 The New York City Ballet has been hard at work remaking over 100 original costumes for George Balanchine's A Midsummer Night's Dream. Considering the ballet debuted in 1962, it's been a painstaking process, but exquisite nonetheless. In advance of tonight's premiere, we spent a day behind-the-scenes amidst the ballerinas, tulle, and tutus that would eventually grace the stage. By Kathryn Wirsing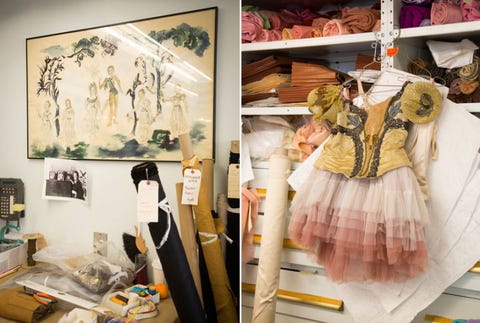 The Watercolor
The designers refurbished the dreamy, hand-painted watercolor costumes that were made over 50 years ago by famed New York City Ballet costumer Barbara Karinska.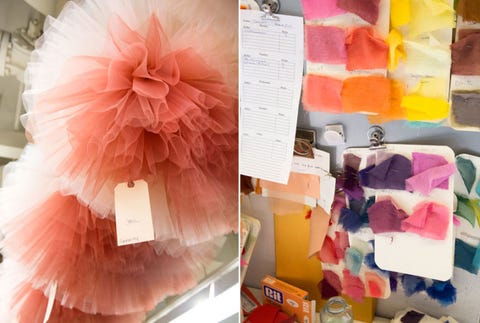 The Tulle
All of the tutus are comprised of tulle imported from Florence, Italy. The dying process is complex as even water's acidity can effect the output of color.
The Metal Detail
Metal trim was shipped from India so that the designers could sew on even more trim to add intricacy and depth.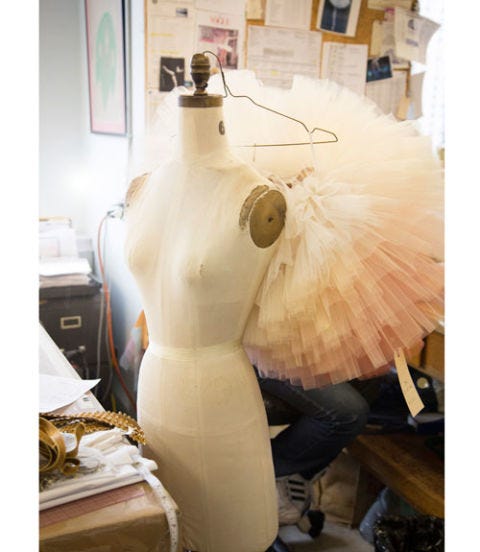 The Setting
The tulle, before it's set on the mannequin.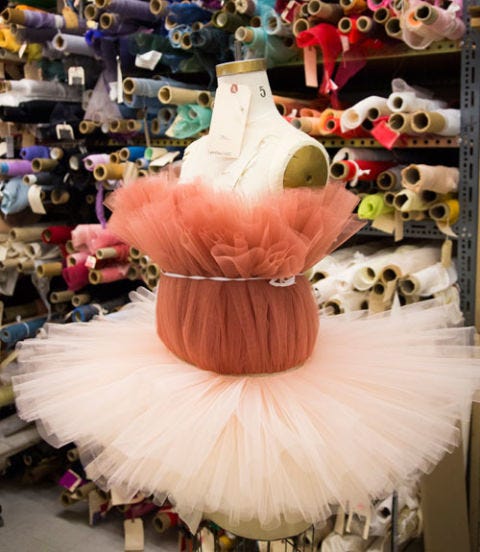 Slow and Steady
One tutu takes an entire day to create. Here, you can see one that's halfway done.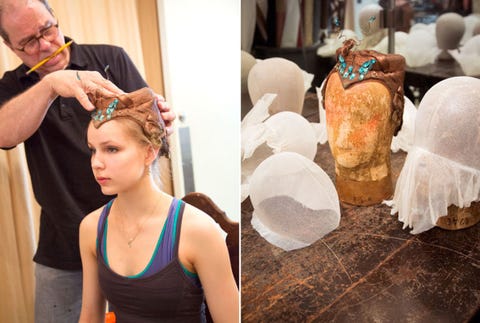 The Headpiece
MacKinnon is fit for her intricate headpiece, which is nearly an exact replica of the 1962 original.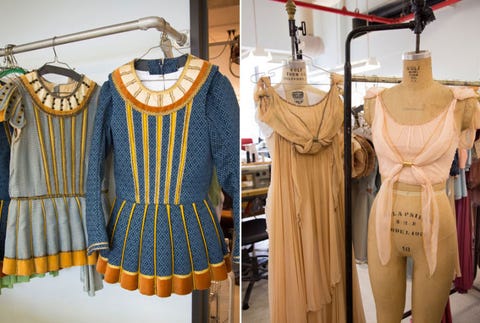 Old vs. New
Here, you can see side-by-side comparisons of the original and modern costumes. Fabrics for the new pieces were sourced from Paris and New York City's Garment District.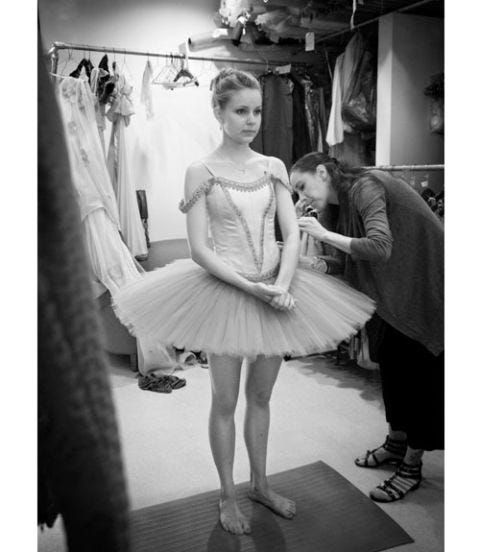 Fitting Room
Ballerina Olivia MacKinnon being fitted by the Head of Women's Costume Design, Kelly Sheehan.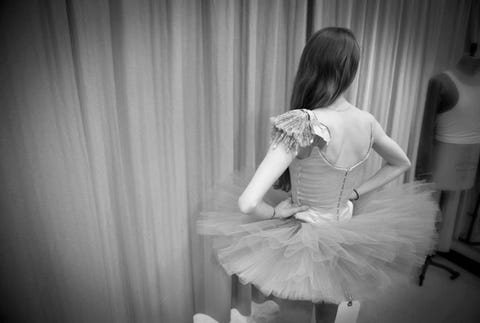 Comfort is Key
Ballerina Kristen Segin being fitted for her costume — the pieces are adjusted to the movements of each dancer.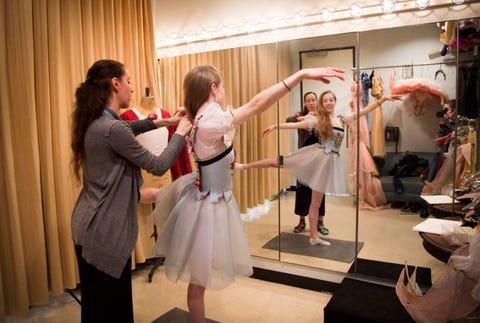 Test Run
Segin tests out her costume with movement during a fitting.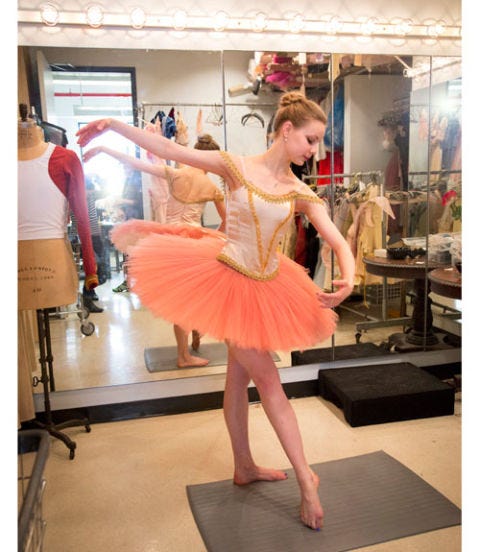 Dress Rehearsal
MacKinnon in costume during a fitting.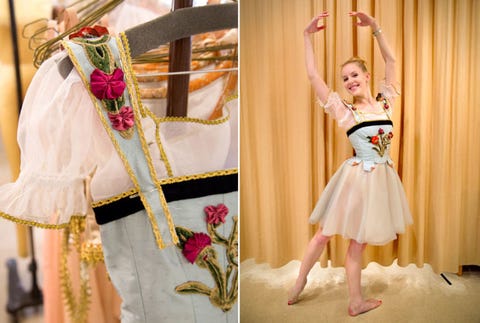 New and Improved
Adornments, such as the flowers pictured on ballerina Sarah Villwock, will be saved and re-purposed for new outfits.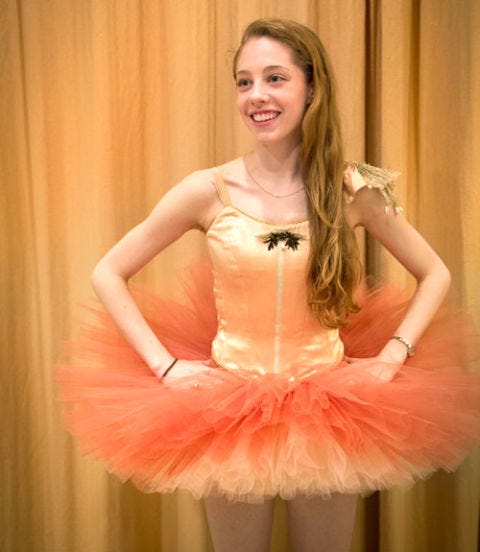 Ready for the Stage
Ballet bliss! Segin is all smiles at her final fitting.
Special thanks to:
Katharina Plumb
Marc Happel
Kelly Sheehan
Jason Hadley
Dancers of NYCB
This content is created and maintained by a third party, and imported onto this page to help users provide their email addresses. You may be able to find more information about this and similar content at piano.io