Editors handpick every product that we feature. We may earn commission from the links on this page.
Easy Summer Outfits That Are Just Four Pieces or Less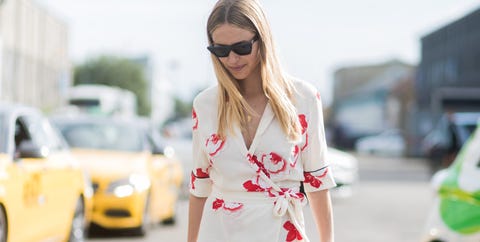 Summer is one of the most anticipated seasons, but somehow has a bad rep when it comes to getting dressed. People love layering in cozy sweaters come fall and adorning themselves in scarves and a coat in winter, but when we have to dress for warmer temperatures, the same tender sentiments just aren't there. The secret to deciding what to wear for this season is the same rule my tenth-grade writing teacher used to preach: keep it simple, stupid! And while Ms. Trent's advice was crucial for my report card, it's also applicable for getting ready in the summer mornings. Build yourself a tight wardrobe with a few good pieces and rotate them out during the June, July and August months. Below, we curated seven outfit options that are perfect for looking chic, getting out the door, and enjoying the day. Because that's what summer is all about—soaking in the carefree energy.
This content is created and maintained by a third party, and imported onto this page to help users provide their email addresses. You may be able to find more information about this and similar content at piano.io