From Marilyn Monroe to Elizabeth Taylor, An Old Hollywood Guide to Dressing Down
Be glamorous 24/7.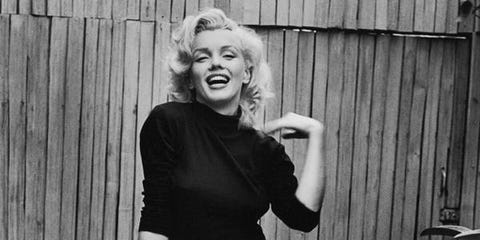 During Old Hollywood's heyday, leading ladies looked just as elegant traipsing around town or lounging at home as they did on screen. Let these retro sirens be your guide to dressing glamorous on your days off.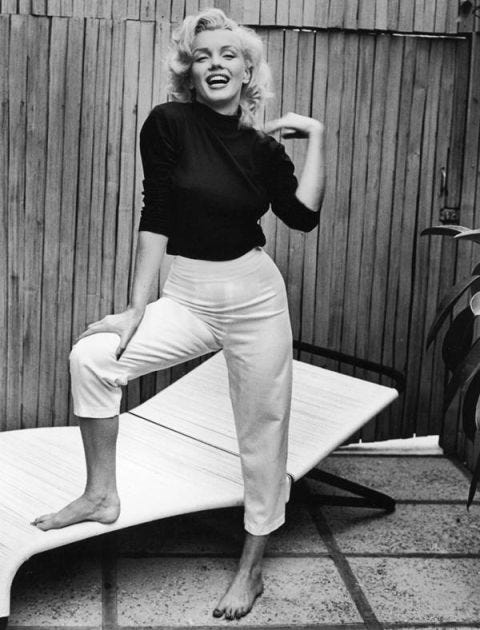 Marilyn Monroe
When you picture Marilyn Monroe, it's likely you envision her baring skin in a dripping sequin gown. However, when the blonde bombshell wasn't illuminating the screen or painting the town red, she was cozied up in classic American staples. Most often you could find Monroe in a fitted turtle neck or low-cut blouse, paired with a neutral pair of trousers and loafers. The key to keeping her basic look refined was the tailoring on each of the pieces, as they accentuated her famous curves.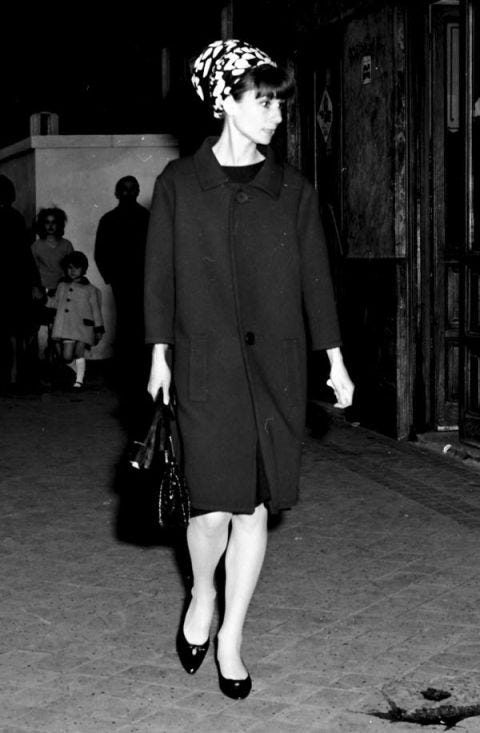 Audrey Hepburn
It's hard to disassociate Audrey Hepburn with her Breakfast at Tiffany's character Holly Golightly, because they're simply cut from the same cloth. While we don't imagine Hepburn sleeping in jewels à la Golightly, she never saw the light of day without making sure she was perfectly outfitted from head to toe, whether it was a form-fitting skirt suit and heels, or a fabulous coat paired with a sophisticated hat and statement sunglasses.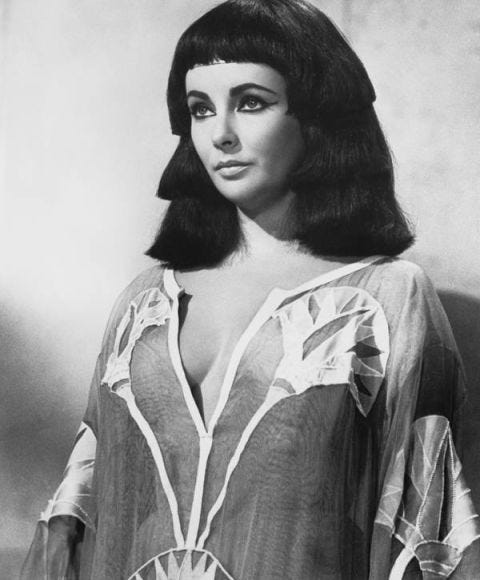 Elizabeth Taylor
From the twilight of her youth to her final years, Elizabeth Taylor lived in caftans. Forget pajamas, nightgowns, and bathrobes, the star lounged around in nothing but the airy, ornamental dresses and never hesitated to go out in them, either. Naturally, she always accessorized with full face of makeup and fancy jewelry because that's what Elizabeth Taylor does.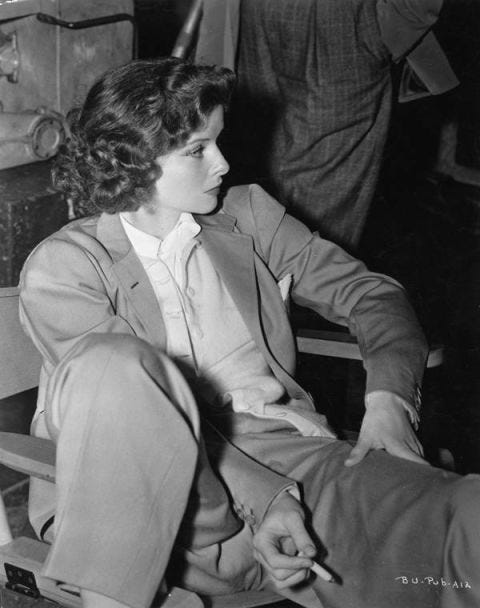 Katharine Hepburn
Even if it meant getting in the face of studio heads, Katharine Hepburn insisted on wearing pants. Comfort was always her number one priority, and even though her style was the antithesis of "glamour" at the time, it was inherently genteel. Her androgynous staples — wide-leg trousers, button-up shirts, turtlenecks, cardigans, and crisp blazers — were always immaculately tailored and thoughtfully put together. Hepburn's idiosyncratic approach to her menswear-inspired looks not only broke the mold, but helped pioneer American sportswear as we know it today.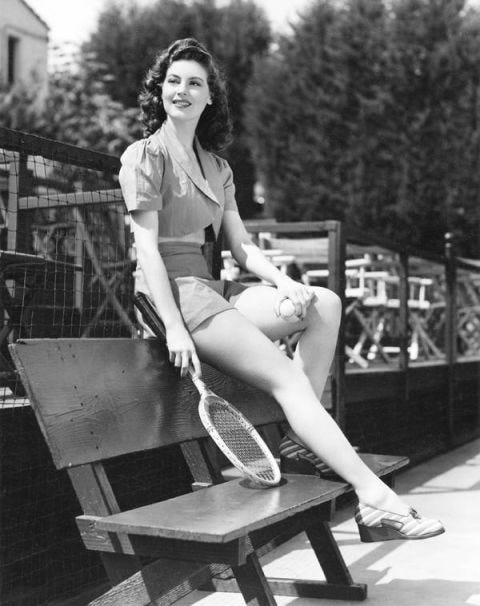 Ava Gardner
There's no getting around the fact that Ava Garner was a femme fatale on and offscreen. She was very comfortable with her body, and wasn't afraid to show it. Whether she was attending a black tie event or going about her day-to-day life, her outfits always did one thing — define her 18-inch waist. We can't all cut a figure like Gardner's, but her sultry approach to casual dressing is easy to mirror if you stick to her go-to silhouettes: tailored blouses, high-rise bottoms, and wiggle dresses. If all else fails, just cinch your waist with a thick belt.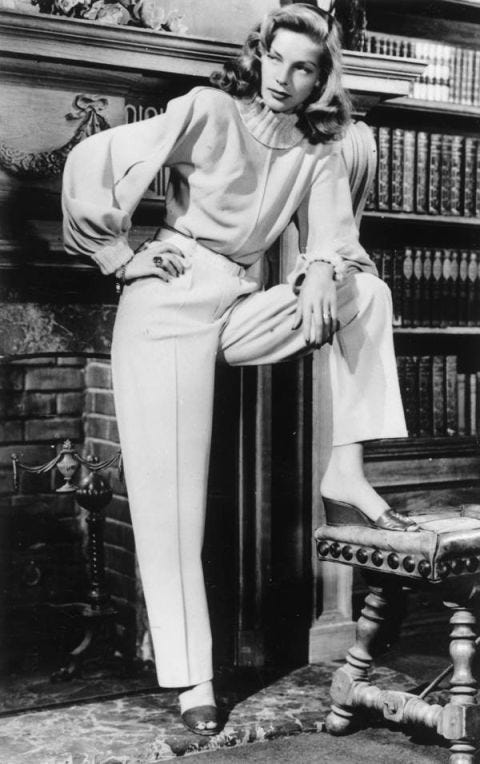 Lauren Bacall
Lauren Bacall was the epitome of an elegant, post-war woman. Between her striking features and husky voice, it's impossible to replicate "The Look", but one can emulate Bacall by studying her polished wardrobe. During her off days, she adhered strictly to what worked for her: tailored suits, crisp blouses, and roomy slacks. She often accented her looks with bright neckerchiefs or a cherry red pout. No matter what, her hair was always coiffed to perfection in her signature pin curls.
This content is created and maintained by a third party, and imported onto this page to help users provide their email addresses. You may be able to find more information about this and similar content at piano.io