9 Key Fashion Items Every Girl Needs
With Spring almost in bloom, its time to invest in staple pieces you'll want to keep forever.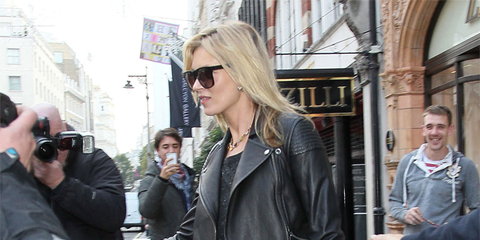 Let's face it: winter's bitter cold left us feeling disillusioned with our wardrobes. So with warmer days ahead, it's time to shop for must-have pieces that'll keep your look fresh for months to come.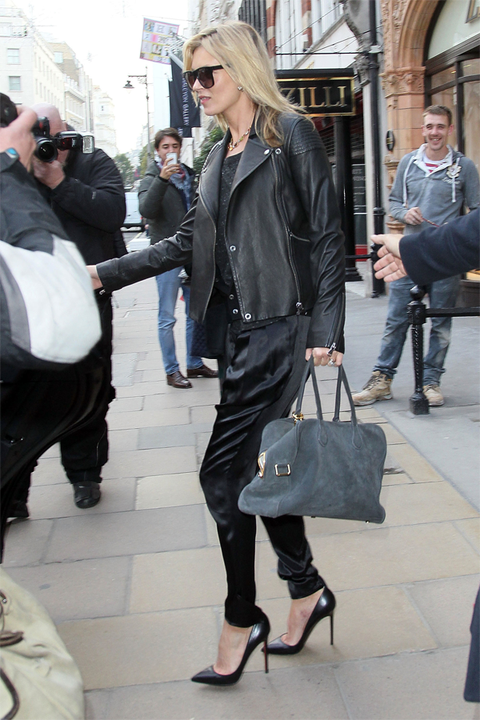 The Moto Jacket
Spring is all about peeling off the layers. A black moto jacket perfectly helps transition any look from day to night, or from the office to the bar.
Get Kate Moss's Look: Zara, $119; zara.com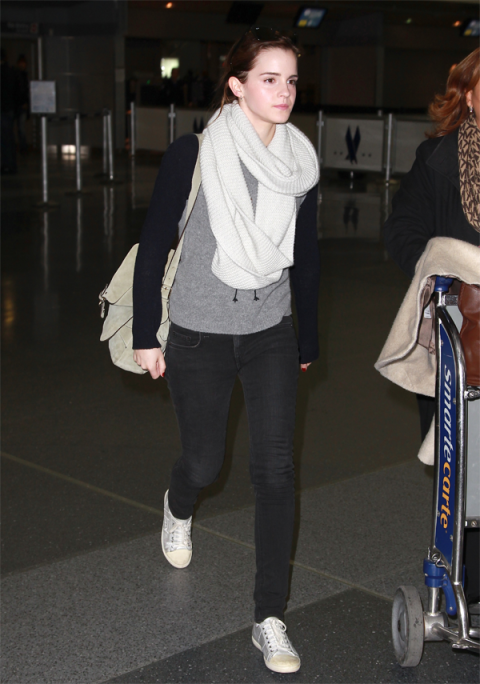 The Classic Trainer
Comfort should definitely be key, and Emma Watson shows us how easy it is to pull off a pair of sneakers.
Get Emma Watson's Look: Converse, $60; converse.com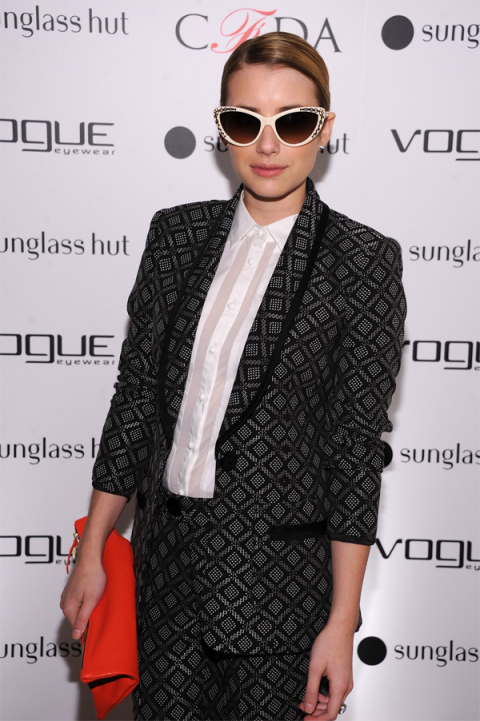 The Crisp White Shirt
Whether it's $50 or $500, a crisp shirt adds a sophisticated touch to any outfit. Pair with jeans alone, or slip one under a blazer.
Get Emma Roberts's Look: J.Crew, $59.50; jcrew.com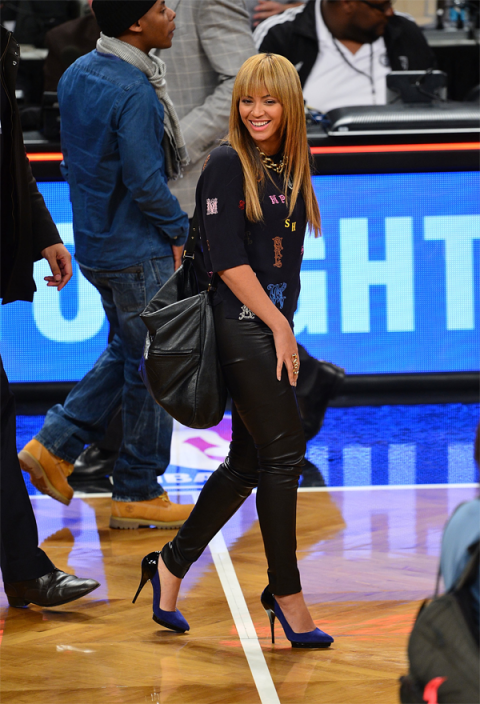 Black Leather Jeans
Leather can often be risqué, but pulling it off comes down to confidence.
Get Beyoncé's Look: NastyGal, 26.40; nastygal.com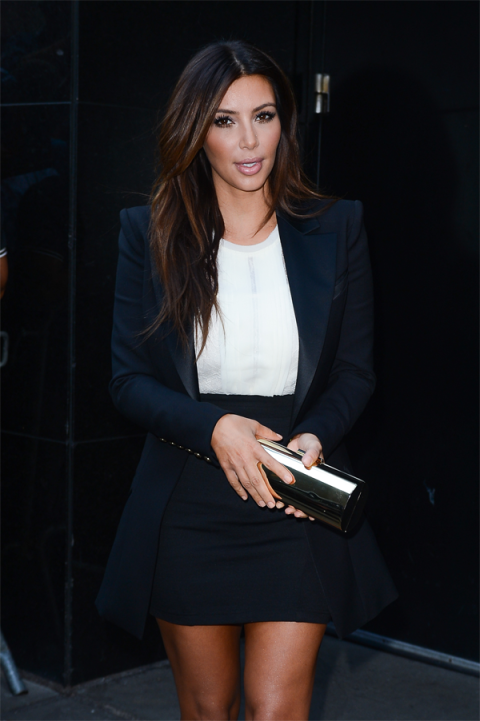 The Gold Minaudière
Gilded hues may perhaps seem over the top, but small evening clutches poses the perfect amount.
Get Kim Kardashian's Look: Zara, $99.90, zara.com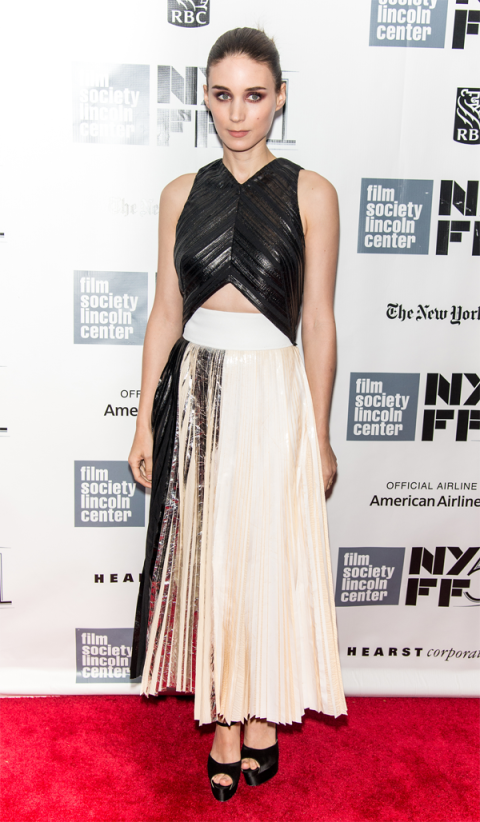 The Pleated Skirt
Ditch above-the-knee mini skirts and opt for longer versions that flow and ripple with pleats.
Get Rooney Mara's Look: ASOS, $75.28; asos.com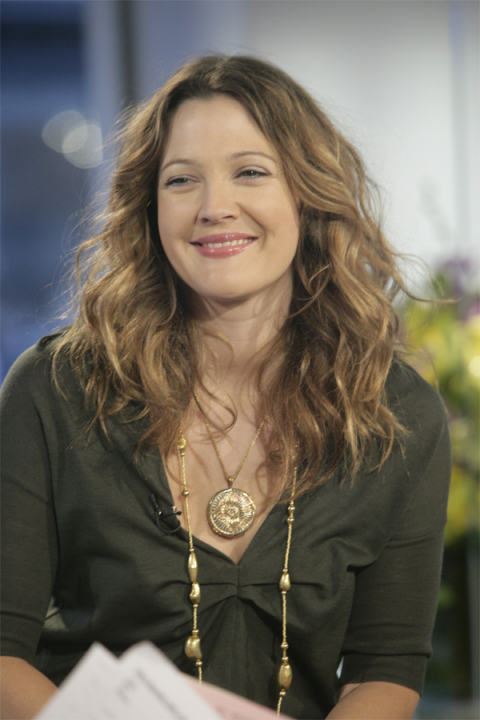 The Pendant Necklace
A gold necklace with a geometric pendant is absolutely a conversation piece and adds an extra layer of chic to any look.
Get Drew Barrymore's Look: Tory Burch, Shopbop, 150; shopbop.com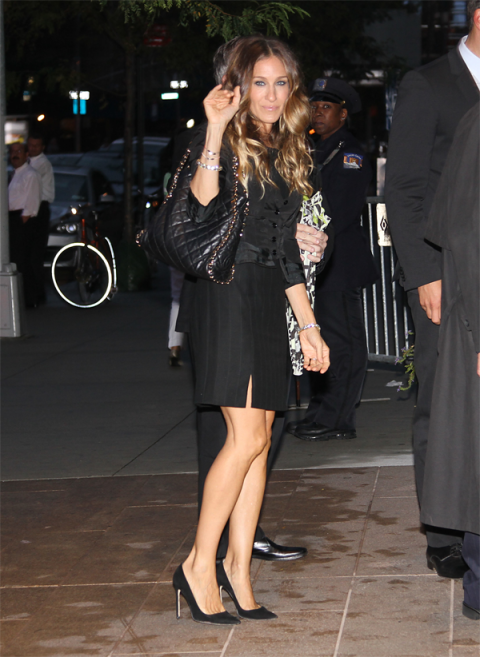 The Black Pump
Sarah Jessica Parker is all too familiar with the traditional Manolo BB, but you don't need to spend upwards of $600 to own a classic.
Get SJP's Look: Jeffrey Campbell, Urban Outfitters, $145, urbanoutfitters.com
The Tailored White Blazer
Black blazers are always in, but a white option removes the sometimes overly corporate feel.
Get Gwyneth Paltrow's Look: ASOS, $67.75; asos.com
This content is created and maintained by a third party, and imported onto this page to help users provide their email addresses. You may be able to find more information about this and similar content at piano.io