105 Celebrities Looking Chic at the Airport—in Clothes You'd Actually Want to Wear
Because that whole pencil-skirt-and-heels shtick is a *liiiiiittle* unrealistic.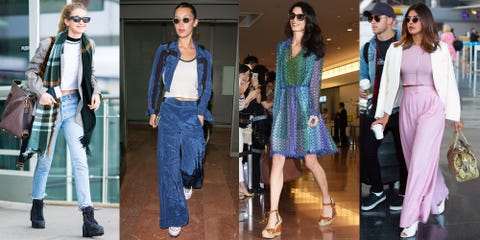 We've all seen the admittedly gorgeous looks some stars parade through the airport in—a pencil skirt, sky-high heels, the requisite shades. But let's be real: Who wants to travel in that? Here, a whole slew of celebs wearing chic outfits you can actually get around in.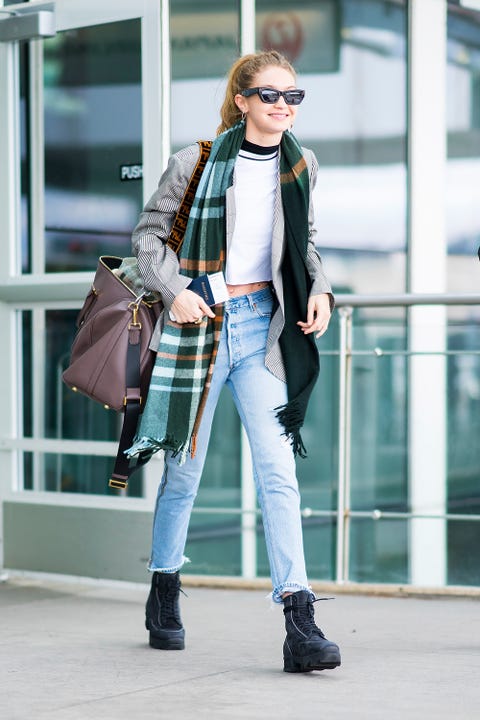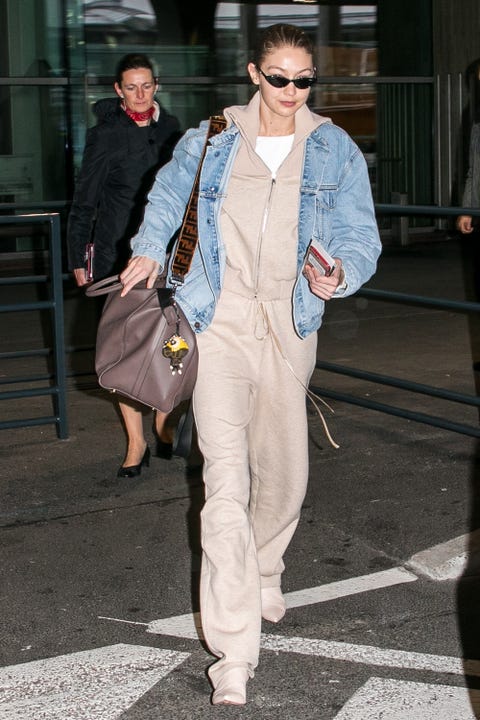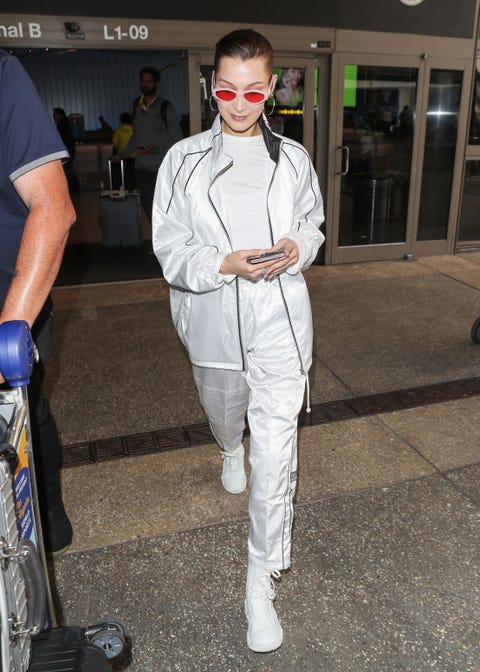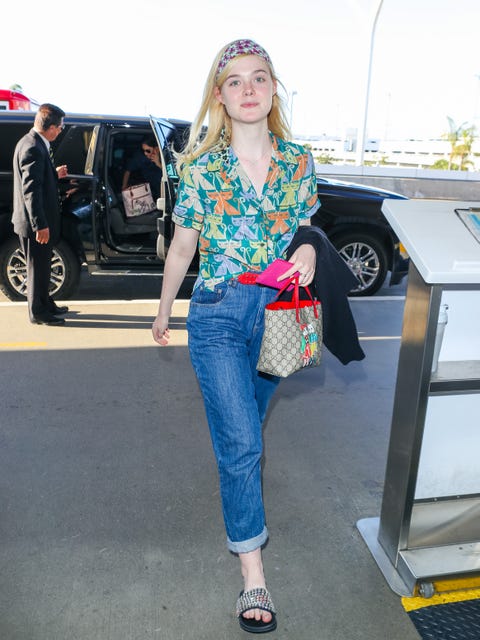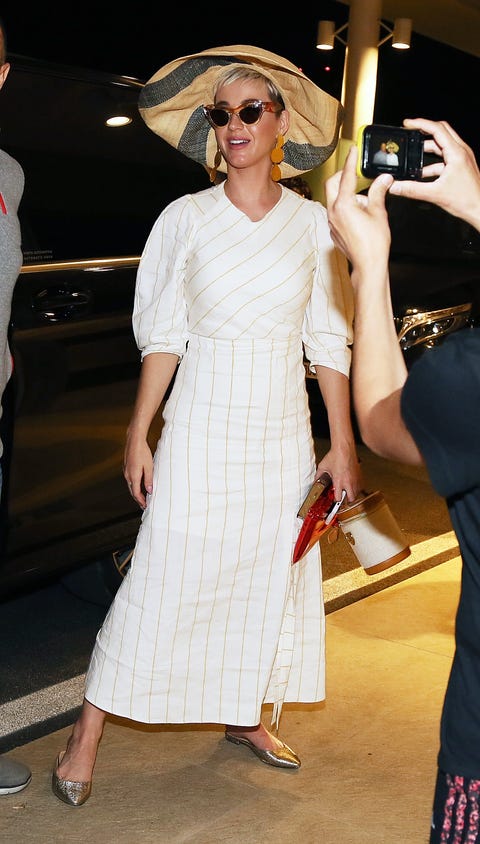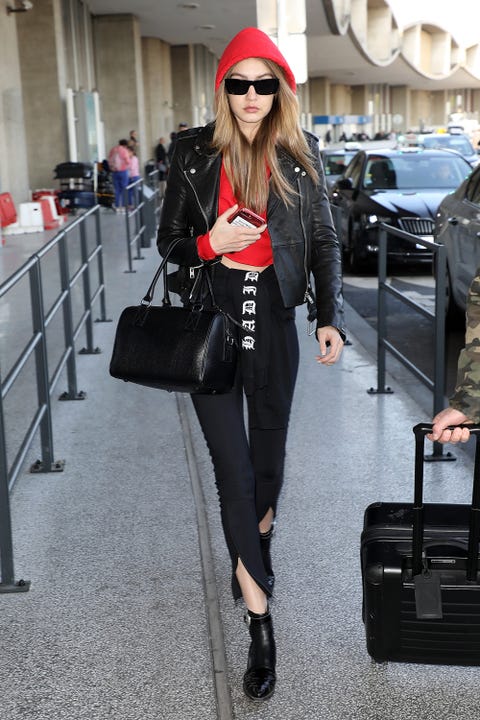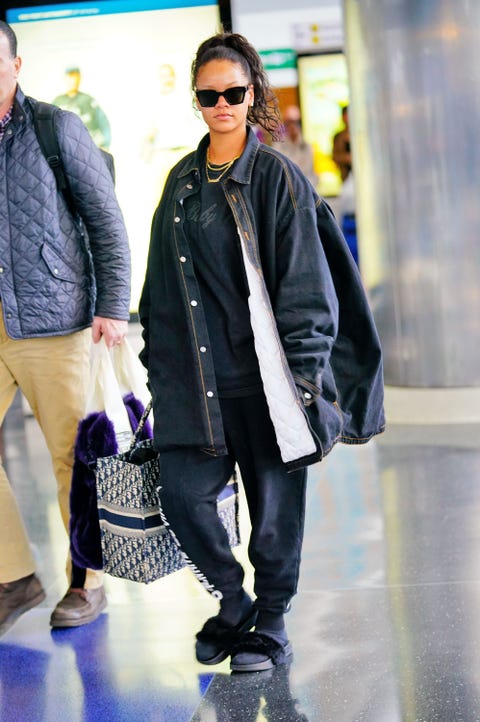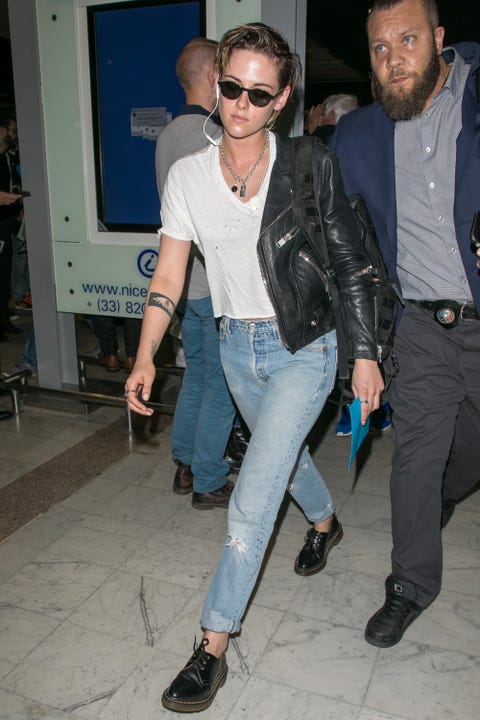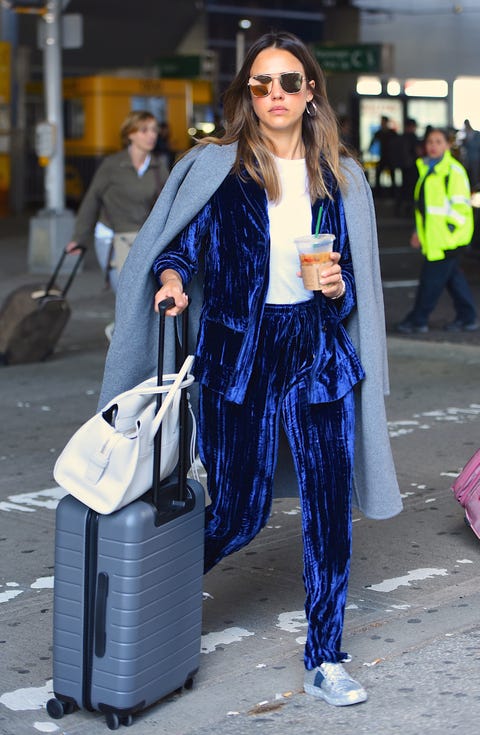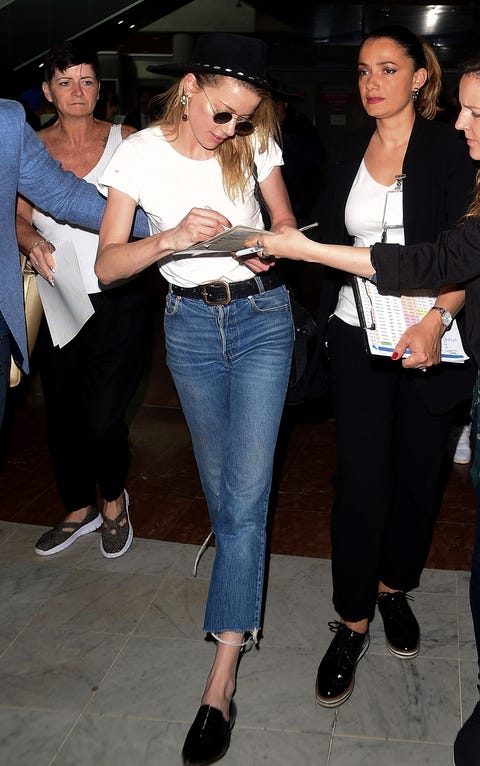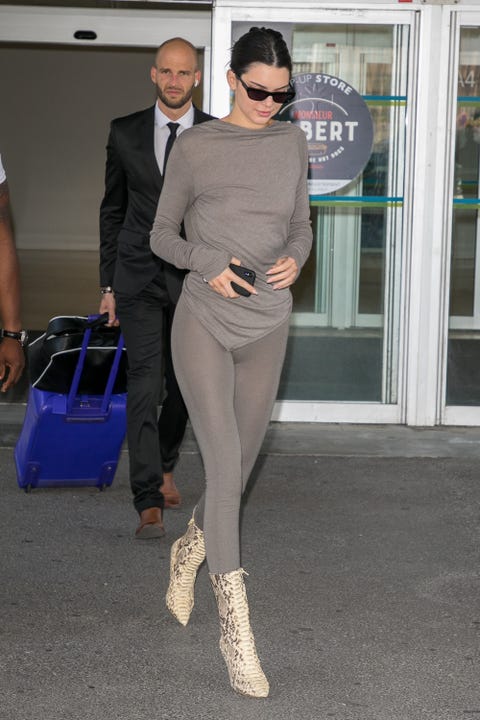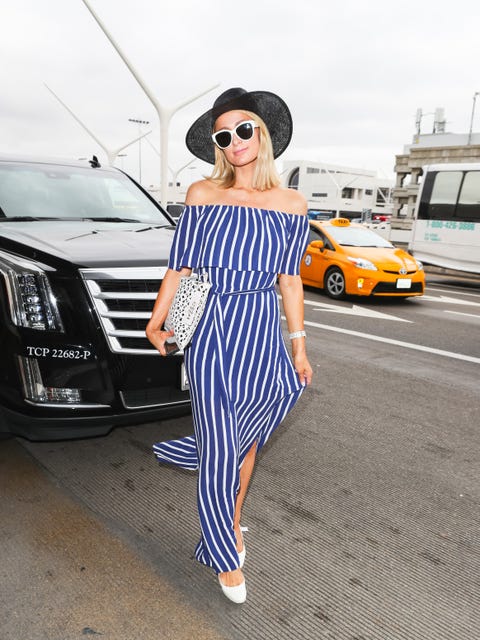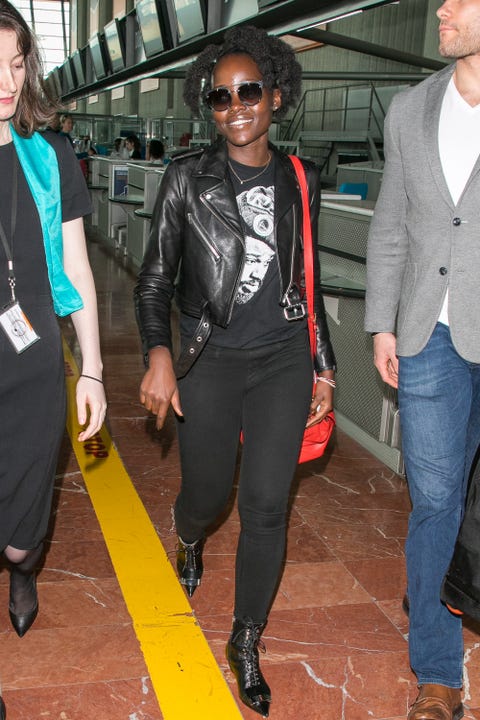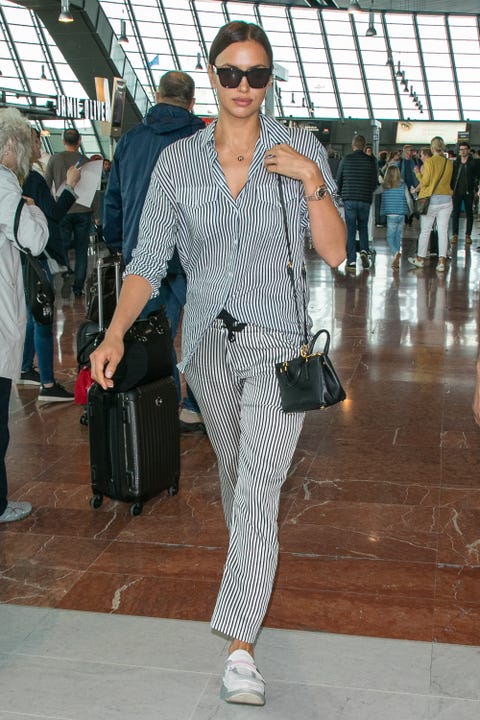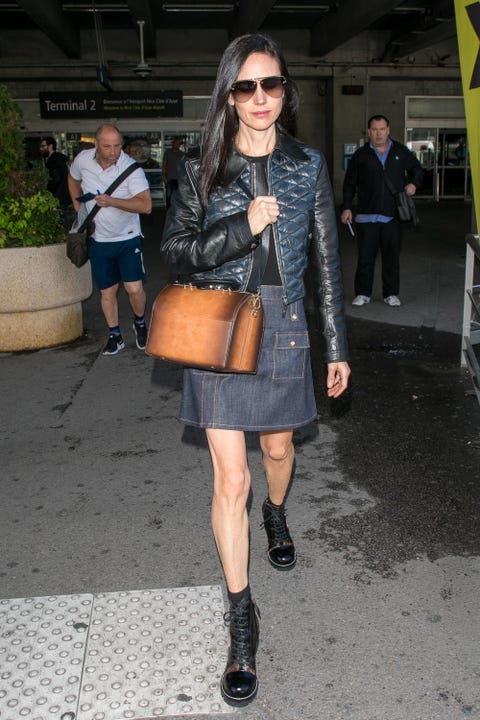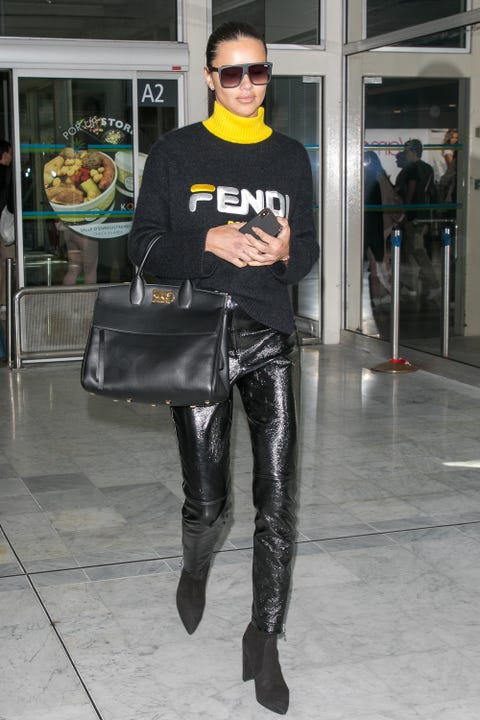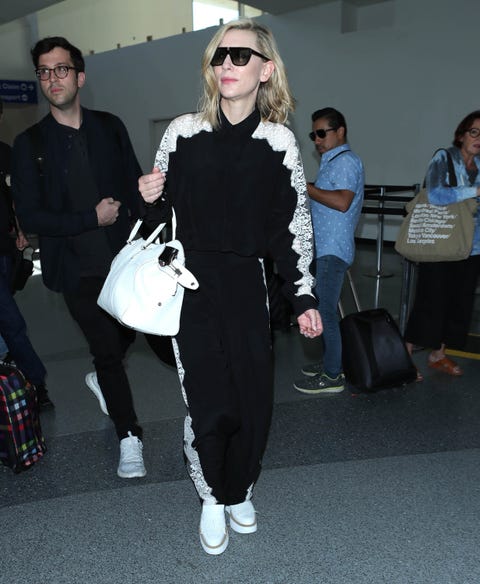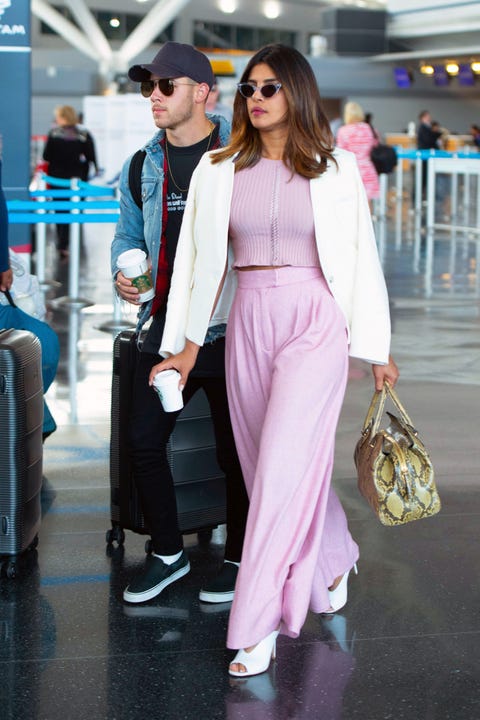 Nick Jonas and Priyanka Chopra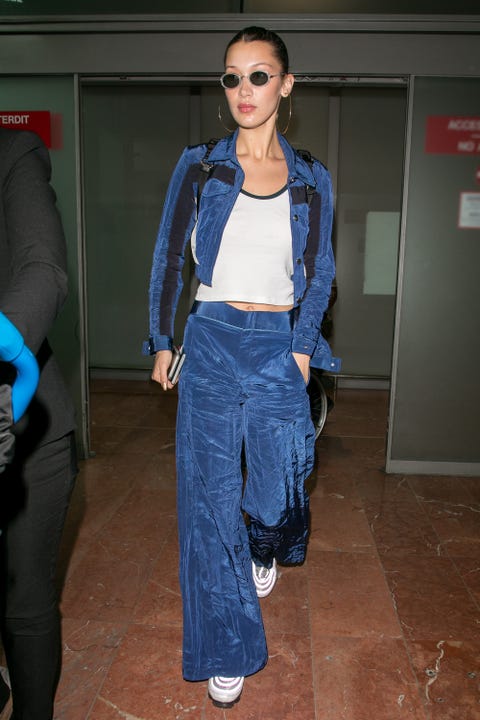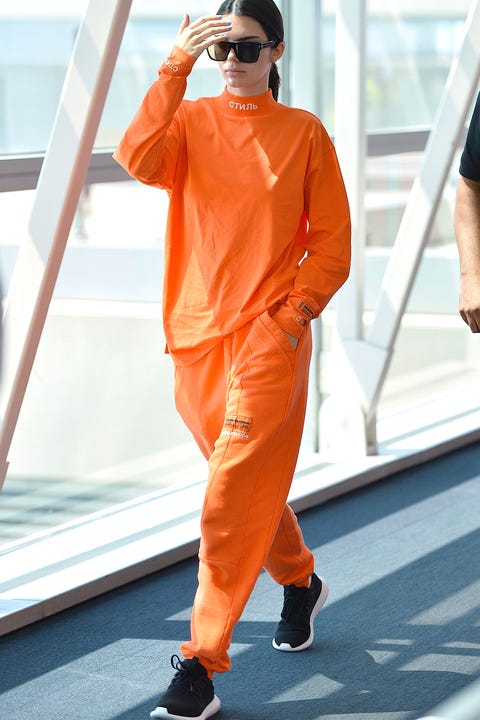 Kendall Jenner
A great compromise between comfy and letting everyone know you're a streetwear god.
Heron Preston T-shirt, $256; Heron Preston sweatpants, $307
BUY IT: heronpreston.com; heronpreston.com.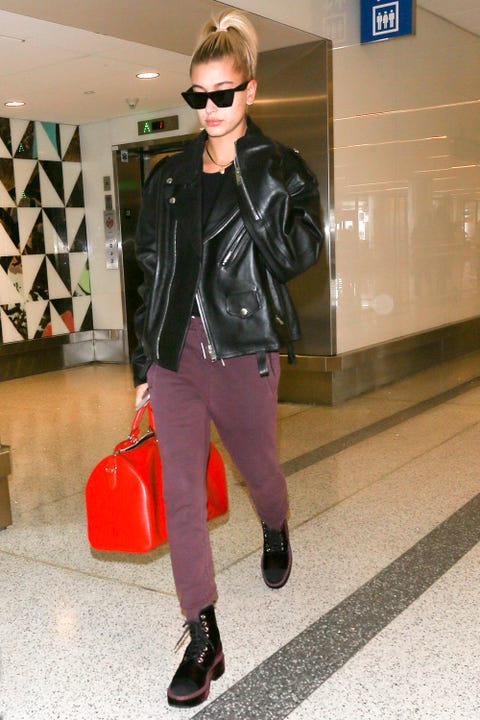 Hailey Baldwin
When your clothes are really just the backdrop for one long Supreme x Louis Vuitton flex.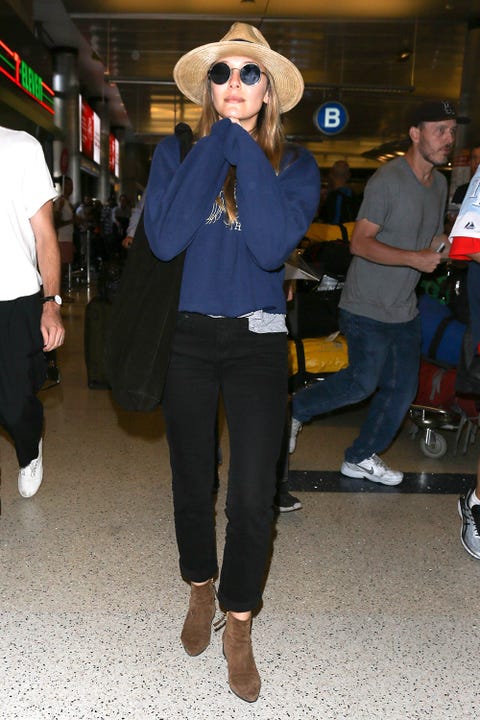 Elizabeth Olsen
Nothing creates climate confusion like taking a flight to/from a tropical locale, but a vacation hat with your sweater and jeans strikes the right mood.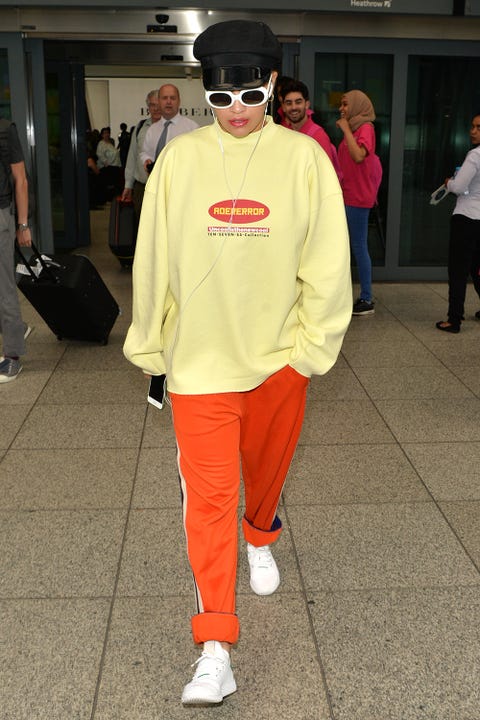 Rita Ora
Sweatsuit, but make it fashion with a cap and those white Cobain sunglasses that just won't go away.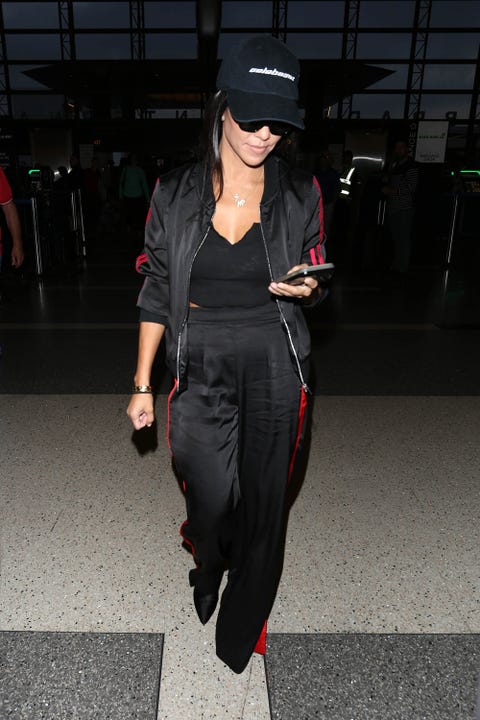 Kourtney Kardashian
Sweatsuit, but make it satin.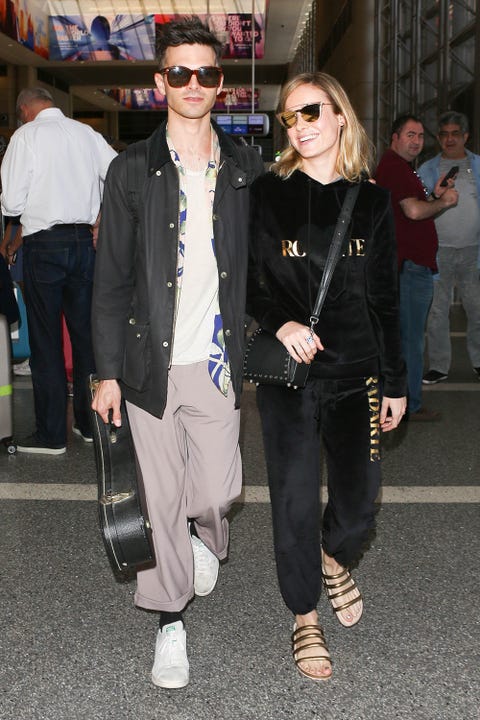 Brie Larson
Velour sweatsuit, but make it Rodarte.
Rodarte, $295
BUY IT: therealreal.com.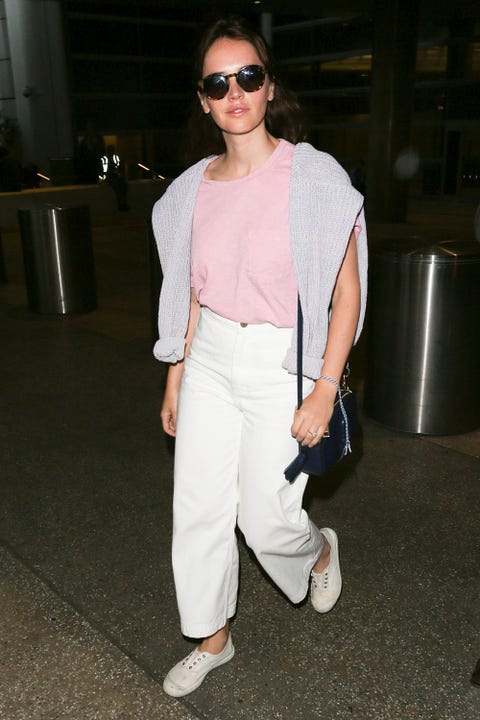 Felicity Jones
The most classic outfit can feel super chic when you put some thought into the color palette.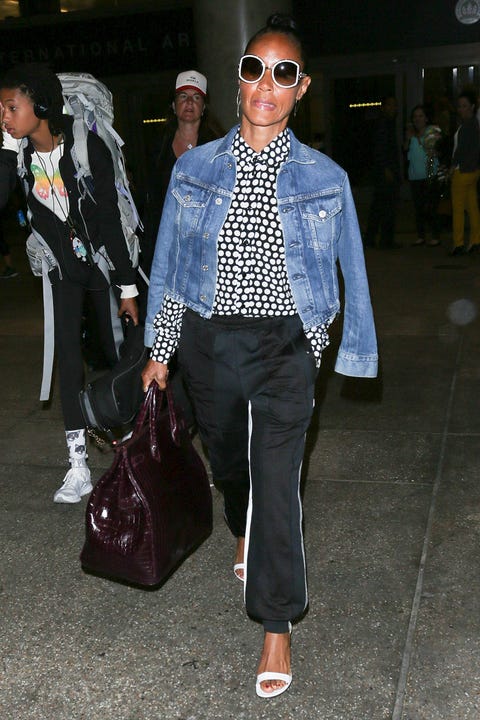 Jada Pinkett Smith
Those track pants. That editor drape. Ace.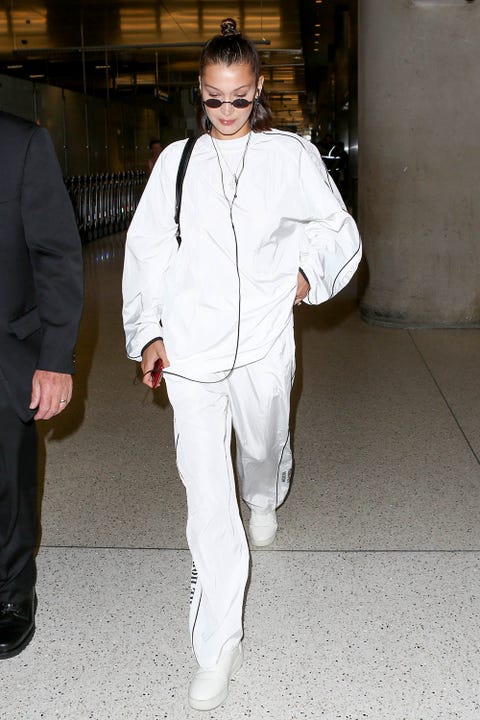 Bella Hadid
You can't order tomato juice, but you can look super fresh coming and going.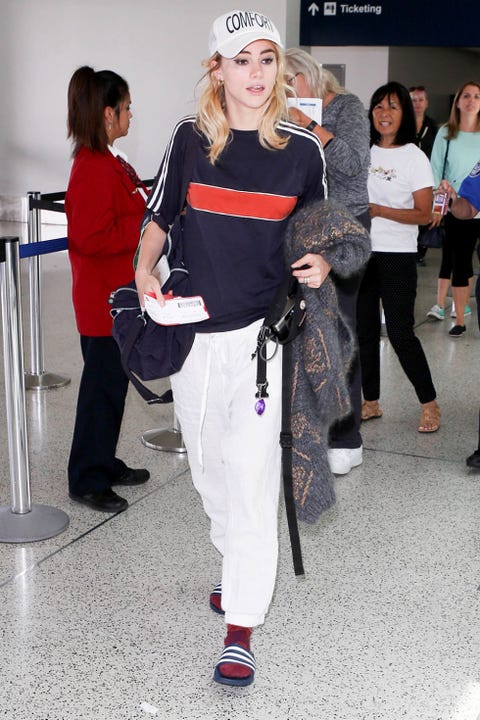 Suki Waterhouse
You know what? Go for the slides and socks.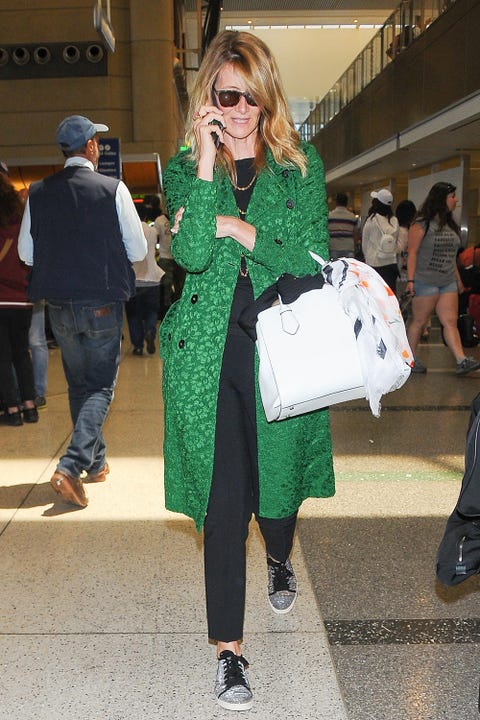 Laura Dern
Meanwhile, a punchy coat makes it so that whatever you wear underneath doesn't matter at all. (Outside the security line, that is.)
This content is created and maintained by a third party, and imported onto this page to help users provide their email addresses. You may be able to find more information about this and similar content at piano.io