5-Second Spring Styling Tricks from the Streets of Paris
Because it's not just about what you wear.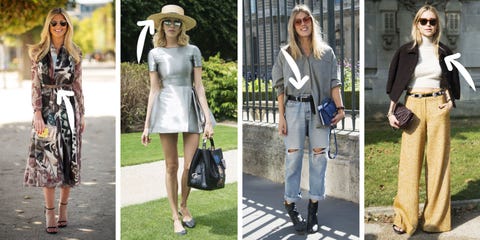 French style may be the most coveted in the world, but ironically, it's the easiest to recreate. That's because it's not so much what you're wearing—sometimes a T-shirt and jeans is all you really need—but how you style it. With warm weather upon us, instead of buying a whole new wardrobe, we're stealing the easiest Parisian styling tricks that will make a statement.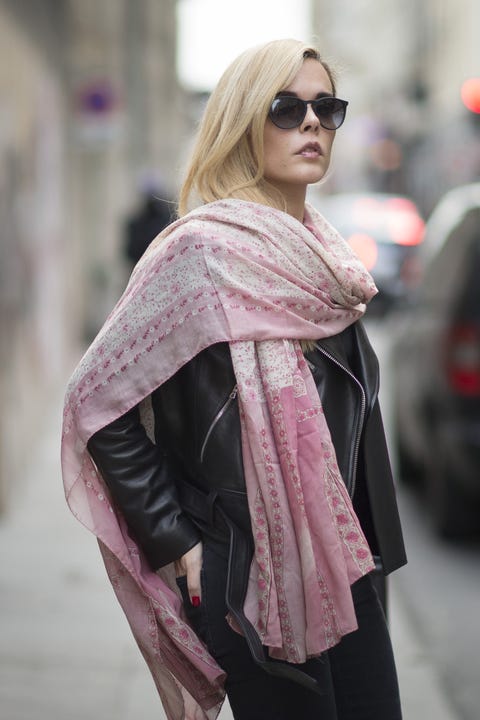 Using your scarf as a shawl
An oversized scarf thrown so elegantly over the shoulder like a shawl yields instant-chic results. On a cool spring day, throw a printed style over a leather jacket like this PFW showgoer.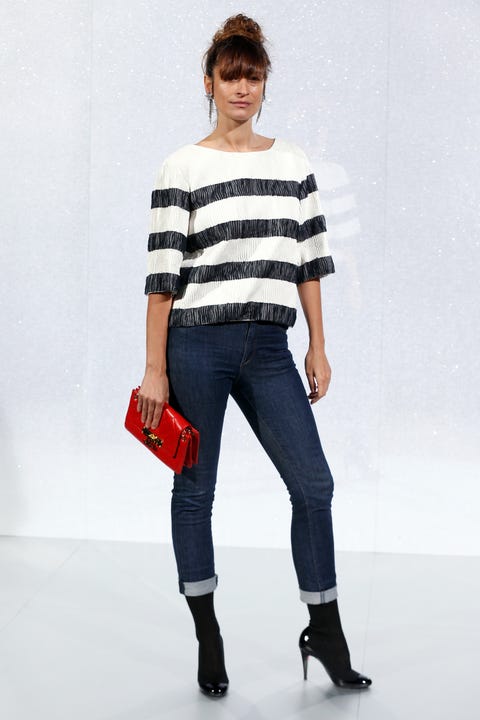 Cuffing your jeans
Skinny jeans don't cut it for the French unless they put their own twist on them. Caroline De Maigret merely cuffs hers and suddenly they've got a slim-fit cigarette look that's decidedly more flattering (and sexy!).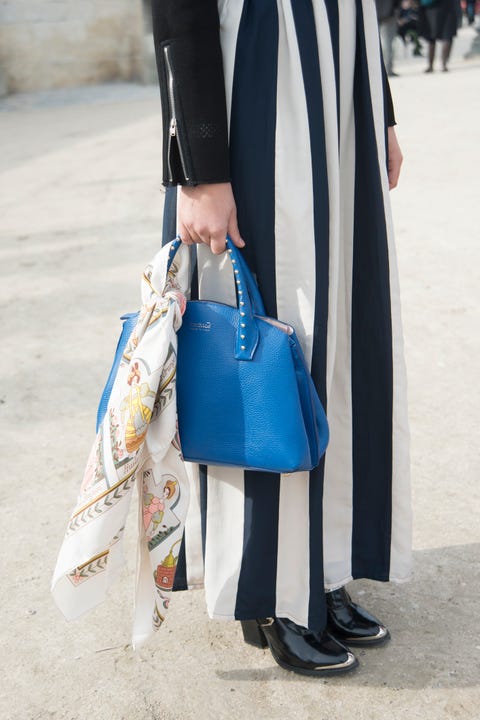 Accessorizing your bag
Parisians never overdo it, which means they're very particular when it comes to accessorizing their accessories. A silk scarf tied around the handle of a bag makes a subtle statement and will give your go-to purse new life.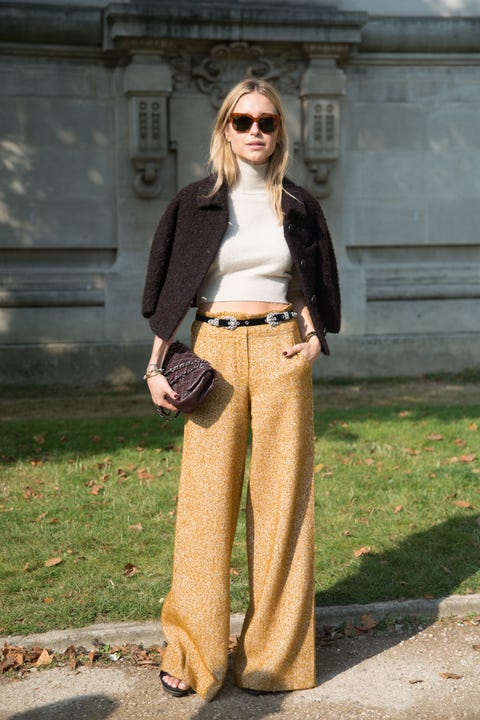 Draping your jacket
In the spring you've always got to have a jacket in tow. You can transform any look with ease simply by wearing your topper on your shoulders—just make sure you can saunter around comfortably.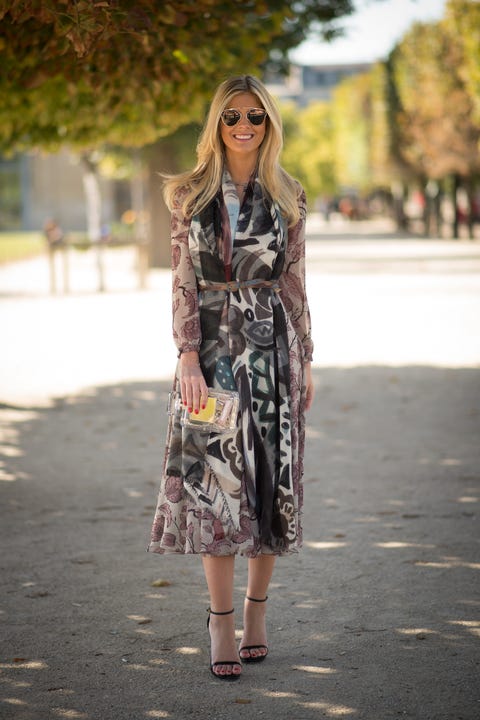 Tucking your scarf into your belt
Combining our beloved skinny belt and oversized scarf, this look is layering at it's most innovative.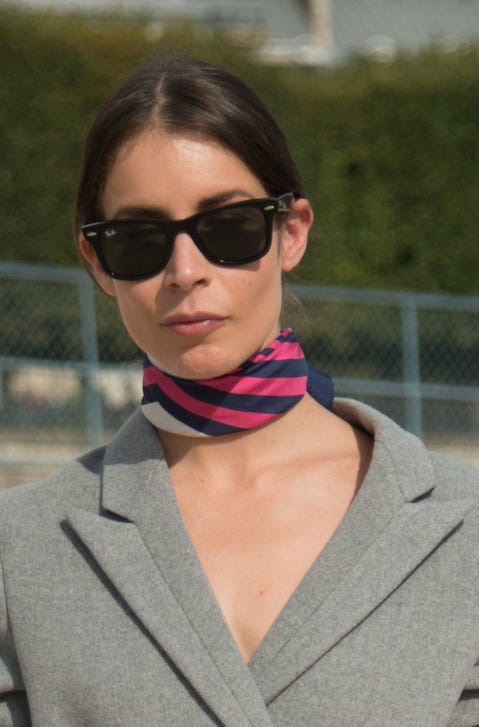 Creating a neckerchief
Yes, the French remind us daily that there are a million ways to style a scarf, but among our favorites is wearing it tied delicately around the neck. It's easy enough to tie, elongates the neck, and is totally retro-cool.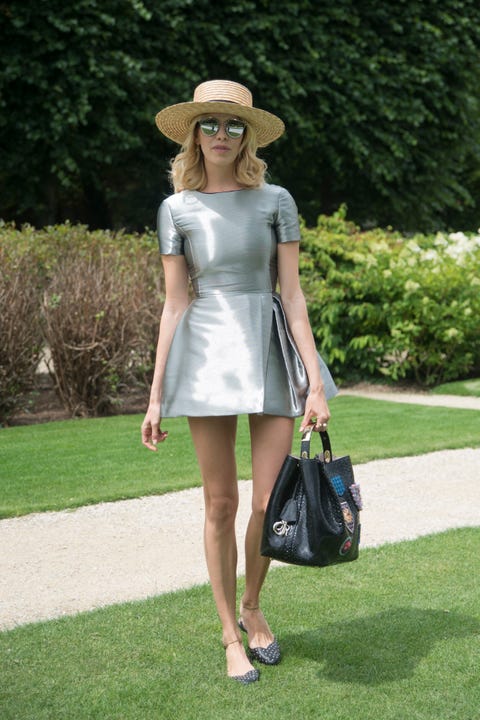 Topping it all off with a straw hat
You don't have to be sunning in the south of France to wear a straw hat. In fact, the topper goes with just about everything (especially a T-shirt and jeans), protects your face from the sun, and will help keep the frizz at bay. A boater style is quintessentially French, btw.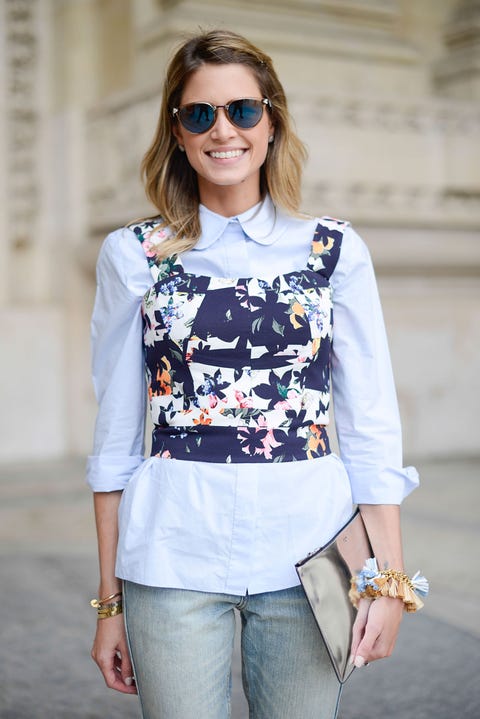 Layering a crop top
A cropped tank top and button-up blouse may be an unlikely pairing, but it's easy enough to throw 'em together as displayed by this chic streetgoer. The key is to mix structure with breeziness.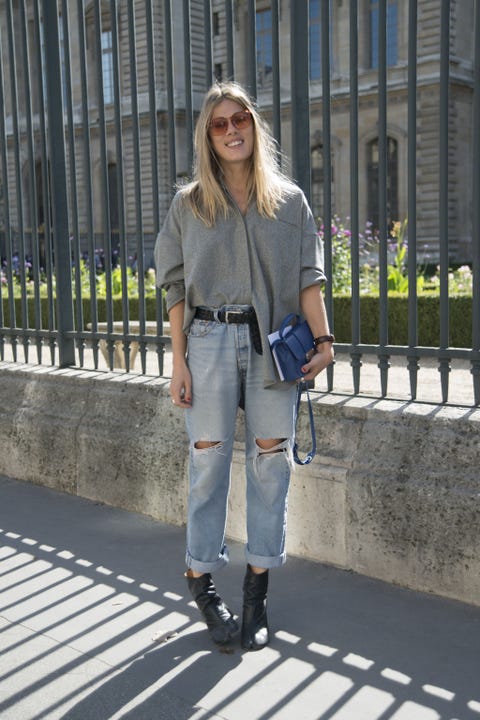 Tucking your shirt
A button-up is to French fashion what a baguette is to French food, but it's all in how you wear it. Inject your outfit with that Parisian insouciance by tucking one side of your shirt into your high-waisted pants.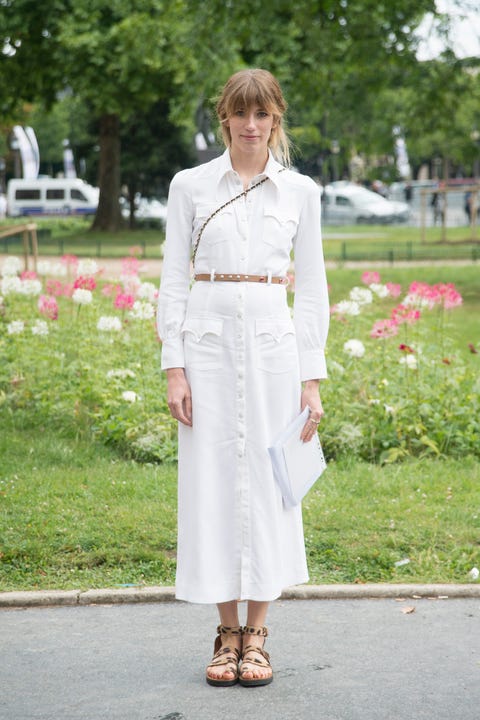 Wearing a skinny belt
In a neutral shade like light brown, an ultra-skinny belt can thrown over anything and will cinch you waist in the process. We especially love it over a shirt dress, which is always a perennial favorite of the French.
This content is created and maintained by a third party, and imported onto this page to help users provide their email addresses. You may be able to find more information about this and similar content at piano.io