Olivia Palermo's American-Girl Tricks for Stealing French Style
Because on Bastille Day, we've just got to hand it to her.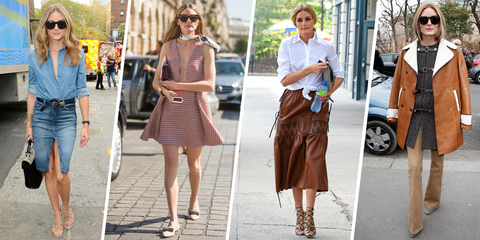 It's a thought that constantly lingers—daily aide-mémoires courtesy of theHow to Be Parisian Instagram—but Bastille Day is here to remind us: we'll never stop learning from French style. That's why we've officially elected Olivia Palermo as our official French fashion ambassador, translating those chic secrets for us American gals. We may not have her high society pedigree or a constant rotation of next season's designer clothes, but Palermo has schooled us with the following 5 styling tricks, which make go-to staples feel utterly cool in one fell swoop.
1. The Denim-on-Denim Look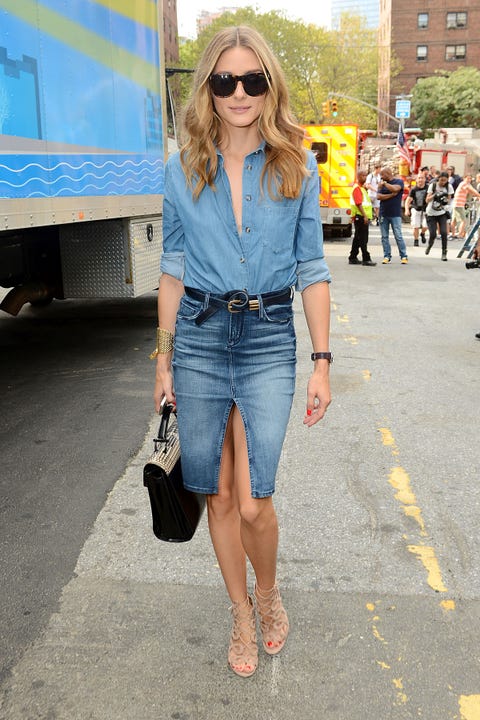 If the past few seasons are any indication, the Canadian tuxedo has gotten the French seal of approval. But there's a right way and wrong way to approach doubling down on denim. For the latter, take notes from Palermo, who not only gives the trend a dash of sex appeal with a slightly unbuttoned chambray blouse and high-slit skirt, but breaks up the monochrome with a skinny belt, which also accentuates the waist.
2. The Knotted White Button Up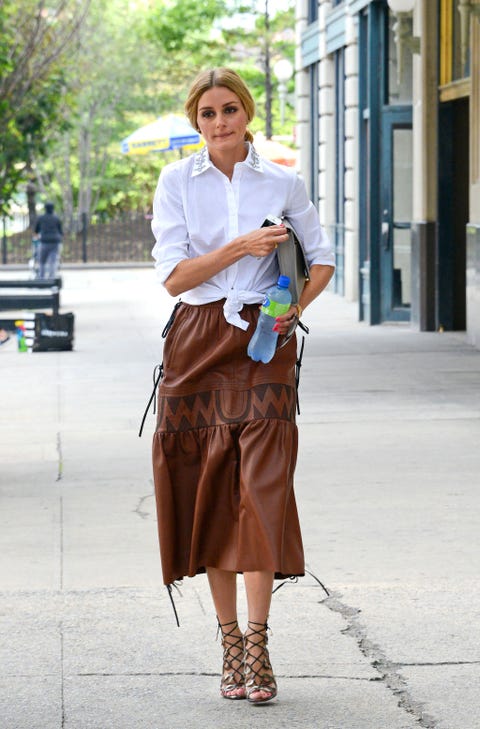 When in doubt, especially for the office, ladies know a proper-fitting white button-up will never fail them. But to ensure the tried-and-true style isn't getting monotonous, simply undo a few buttons at the bottom and tie the the two shirttails into a knot. It not only gives it some edge, but can serve as faux crop top, which means you won't have to worry about tucking it into your skirt or pants.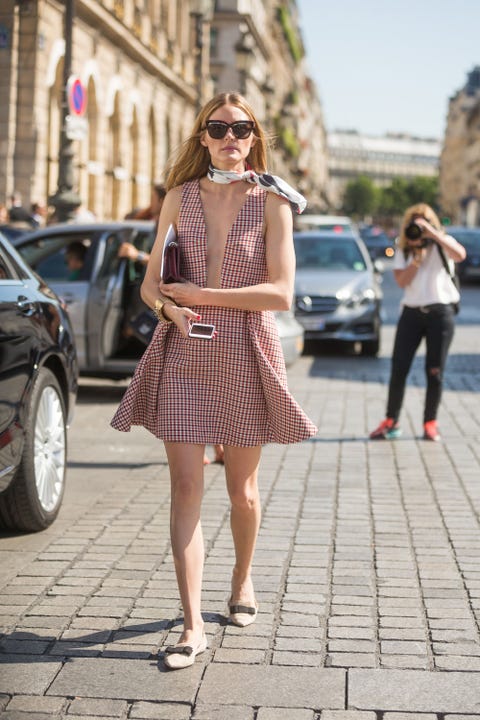 If you've mastered the basic knot, you can make your outfit—be it a print mini-dress or a T-shirt and jeans—worthy of traipsing around Paris by taking virtually any print scarf and artfully tying it around your neck. It's retro, elegant, and yet surprisingly wearable once you get into the habit. Keep one tucked in your handbag (or tied around it) at all times for when you want to give your look an ultra-quick ladylike upgrade.
4. Classic Stripes with a Twist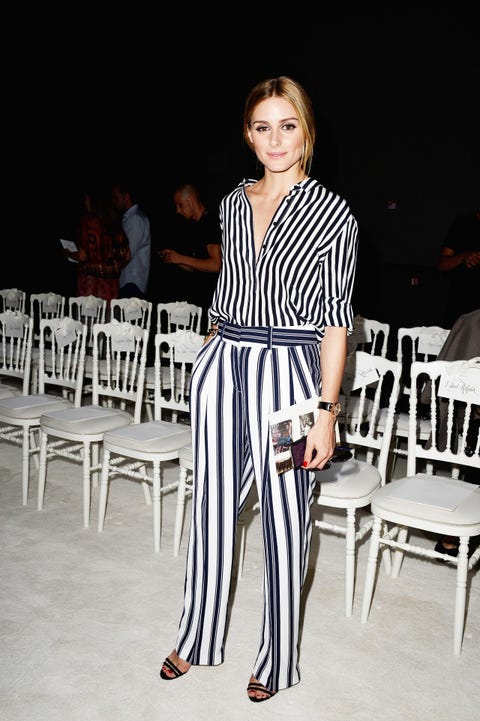 Whether it's cotton Breton shirt or a super luxe silk button up like Palermo's, stripes are an everyday staple. But as classic as they may be paired with true blue denim (and truth be told, you can't go wrong with this), it's still super cool—and totally French—to wear stripes on the bottom with a pencil skirt or high-waisted trousers, as well. It makes a statement without being as loud as bright, contrasting florals.
5. The Jacket Worn on the Shoulders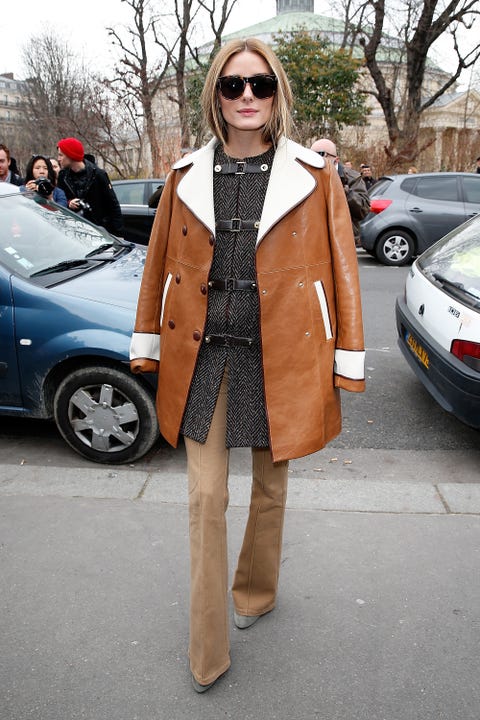 Even in the midst of summer, you're bound to be toting around a leather or denim jacket to fight the near-frigid AC levels, which makes this trick virtually seasonless. As long as you've got jacket, switch things up by wearing it on the shoulders. Yes, it's a bit of a balancing act, but as Palermo and her fellow Parisian street style stars remind us time and time again, you'll reap majorly chic rewards. (Not to mention, earn the respect of discerning French women everywhere.)
This content is created and maintained by a third party, and imported onto this page to help users provide their email addresses. You may be able to find more information about this and similar content at piano.io