Tomboy Turned Movie Star: Cara Delevingne's Style Evolution in 25 Photos
"You gettt the beesstttttt of booth wooorlldss."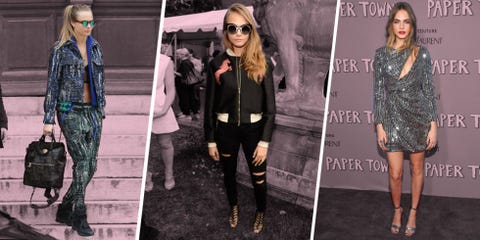 Getty, design by Jen Baumgardner
The thing about Cara is that, while she was first known as the model who hoarded bacon and could contort her features into impressively ghoulish expressions, she's also carving out a space for herself as a bona fide movie star. With that (reportedly permanent) career change comes an ever-changing wardrobe, the most exemplary looks from which we've collected here.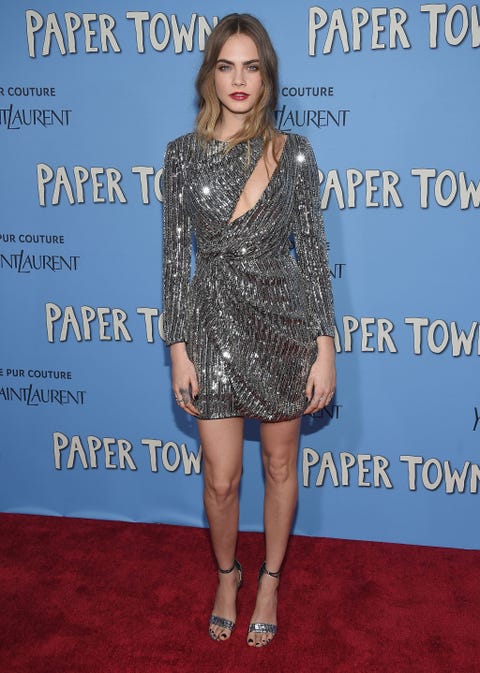 July 21, 2015
We open on present-day Cara, whose style mainly consists of leggy dresses and fitted suits. But it wasn't always like that.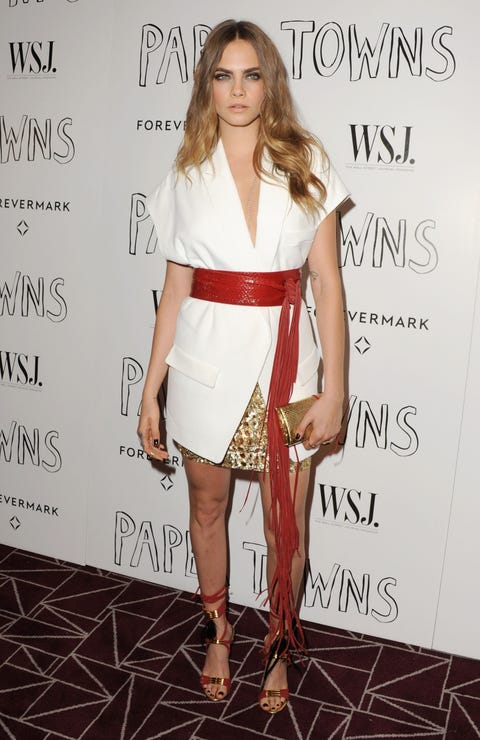 July 18, 2015
Told you re: the abbreviated hemline thing.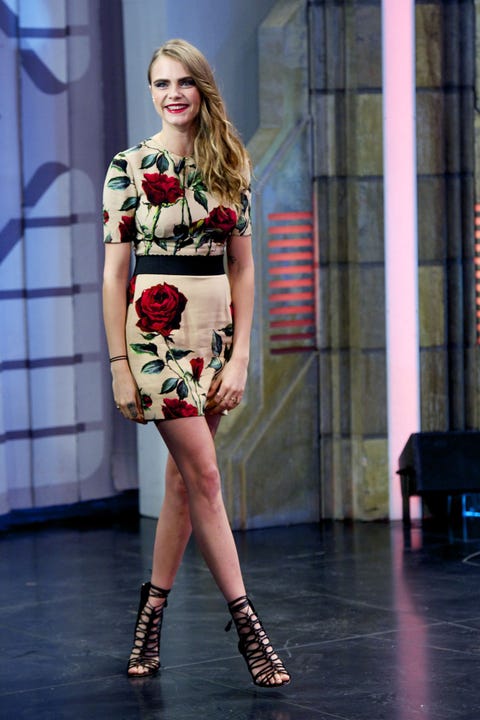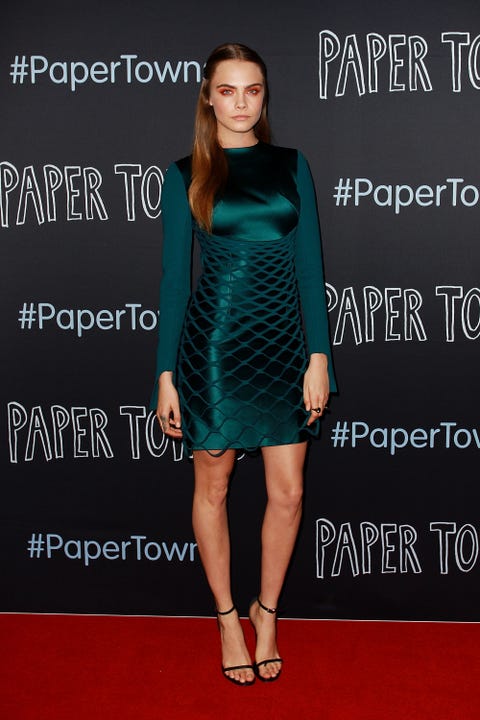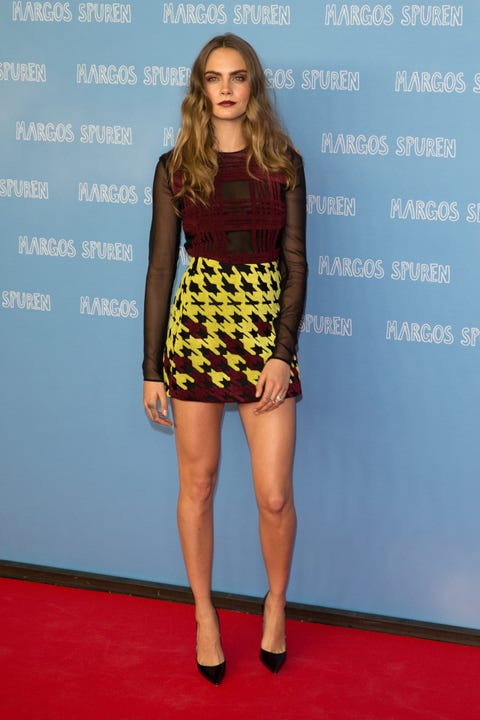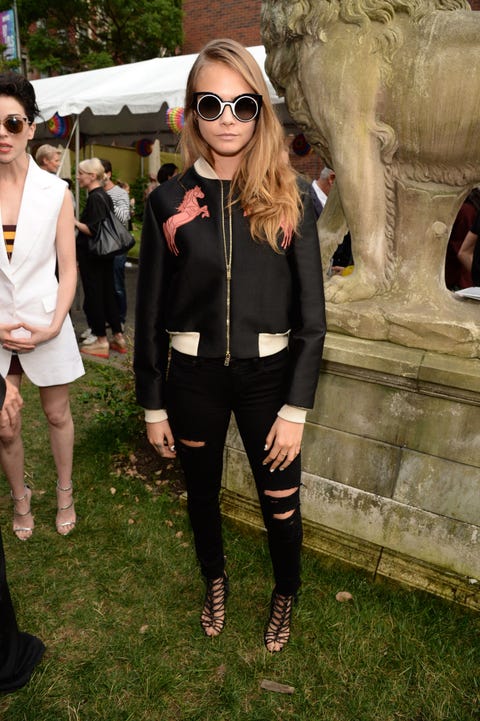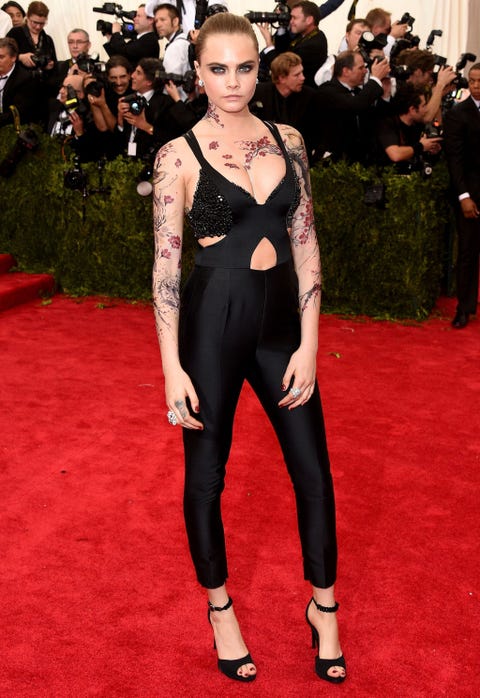 May 4, 2015
Another strong pants look, though this one has the addition of hand-painted body art.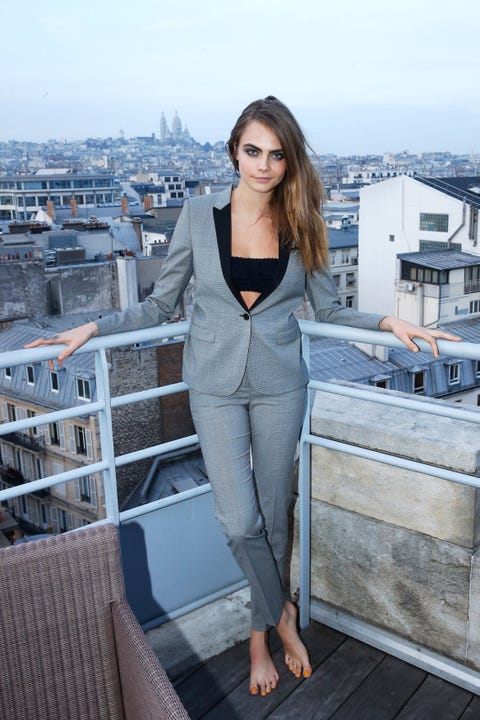 March 10, 2015
No shoes, no problem because I was too distracted making a note to bring the bandeau-under-suit pairing back.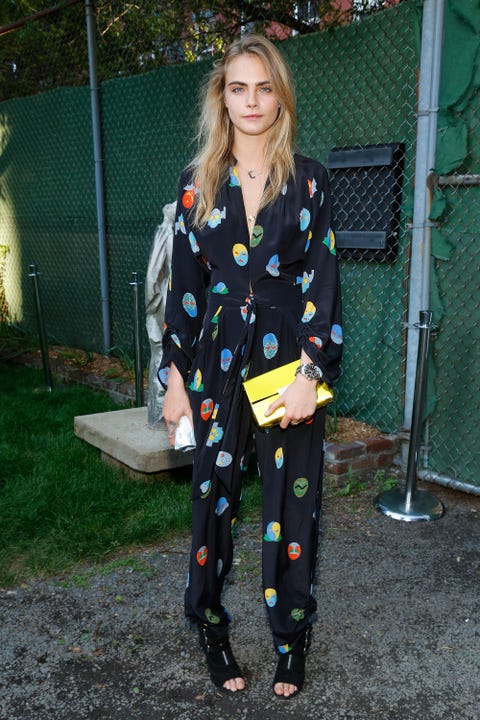 June 5, 2014
Here is monster-print Cara.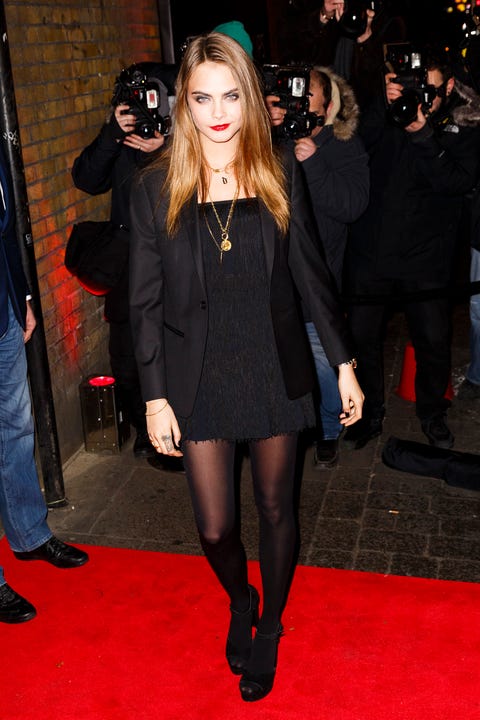 January 20, 2015
Short, sassy, fringe-y Cara.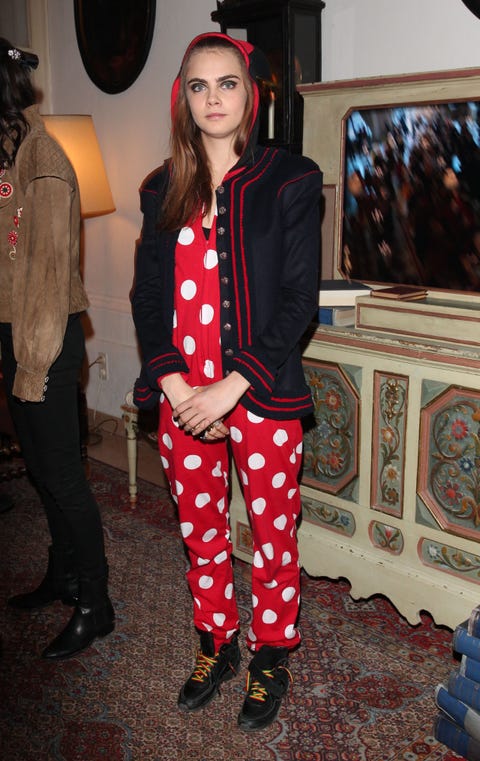 December 2, 2014
Chanel jacket and Minnie Mouse onesie Cara. <--- v. rare sighting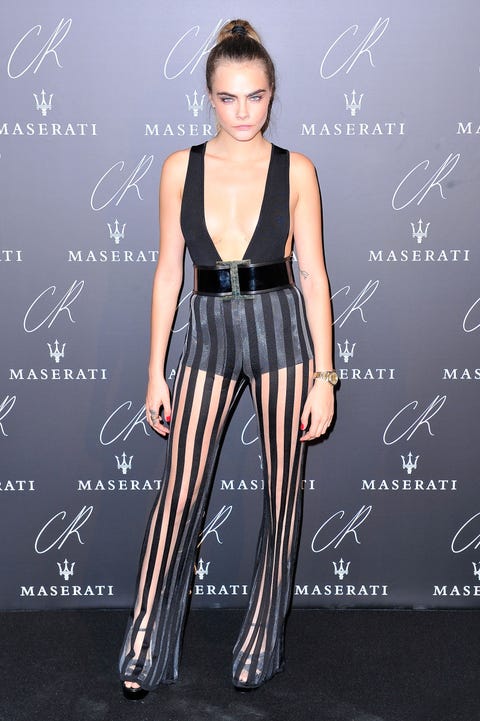 September 30, 2014
Sheer jumpsuit with hot pants and seatbelt top Cara.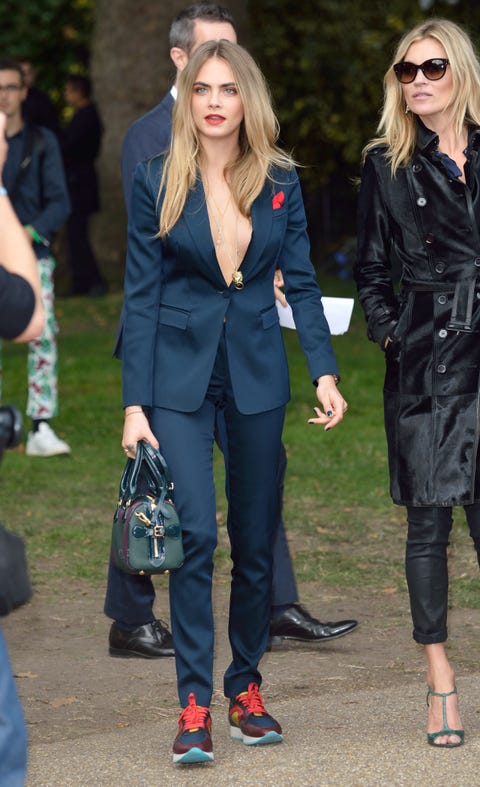 September 15, 2014
Pre-blacklist Cara. Another deep-neckline suit Cara.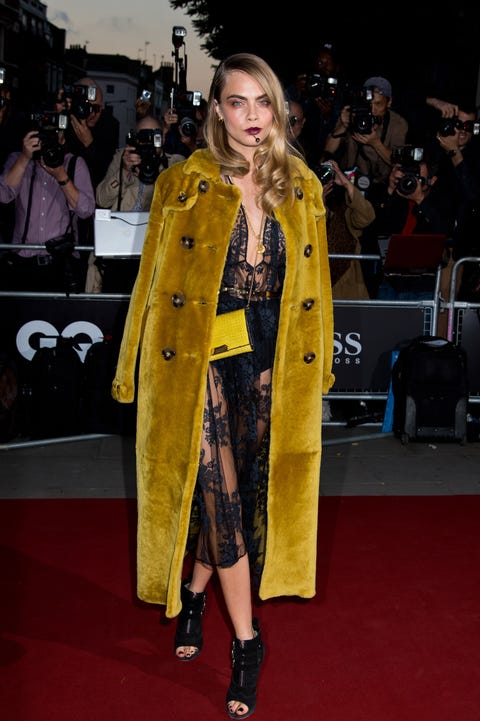 September 2, 2014
Underworld boss who likes the finer things in life and cocktail stirrers Cara.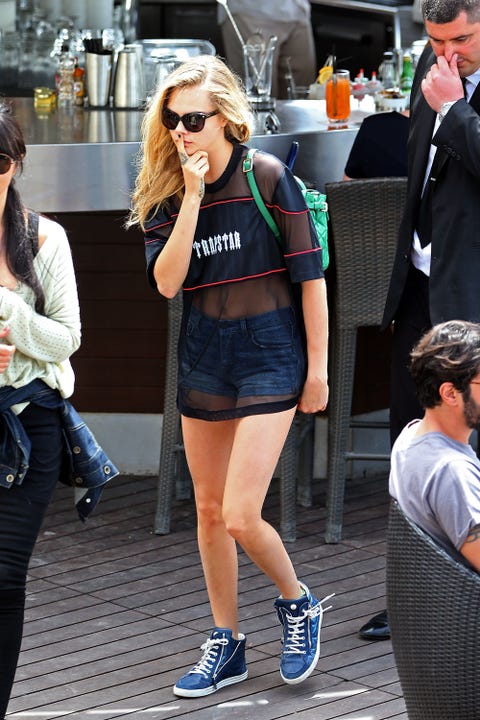 May 21, 2014
Contemplating her abs Cara.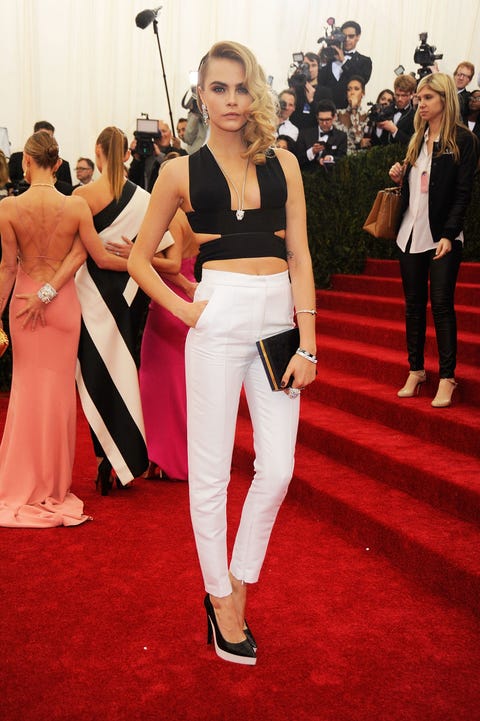 May 5, 2014
If you look closely, you can see the coolness radiating from Cara. If you look even closer, you can also see Stella McCartney grabbing Kate Bosworth's ass in the background.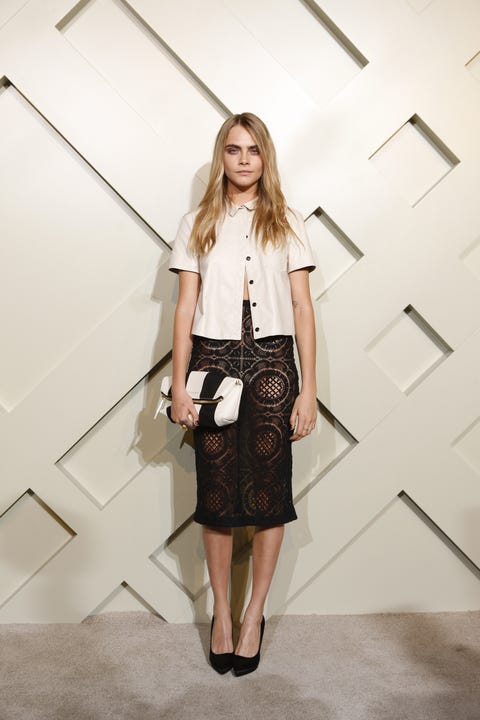 April 24, 2014
The blouse-and-pencil-skirt combo is quite ladylike for C, but note the exposed midriff, which cleverly breaks up the solidness a fully-buttoned longer top would have created.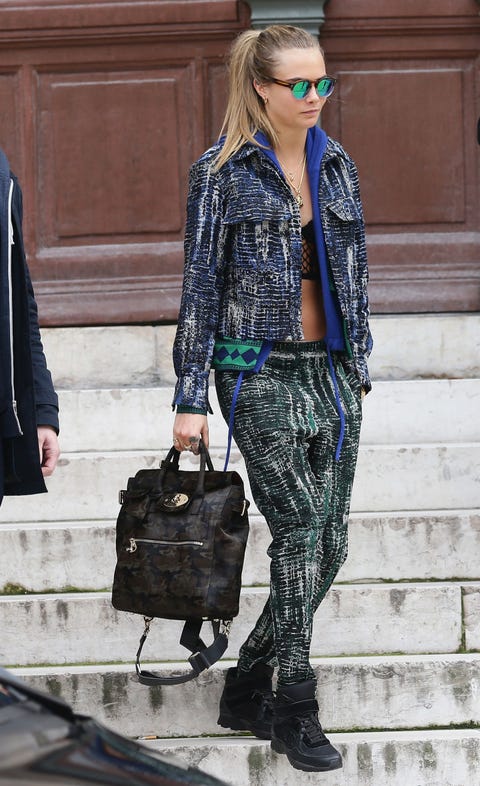 March 3, 2014
Crazy-print co-ords Cara, plus Mulberry backpack Cara.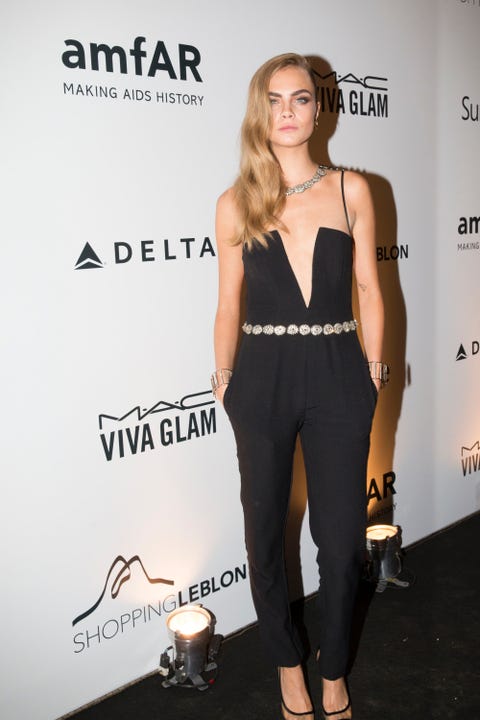 October 4, 2013
Plunging neckline + strapless = disaster for most regular people. But not her.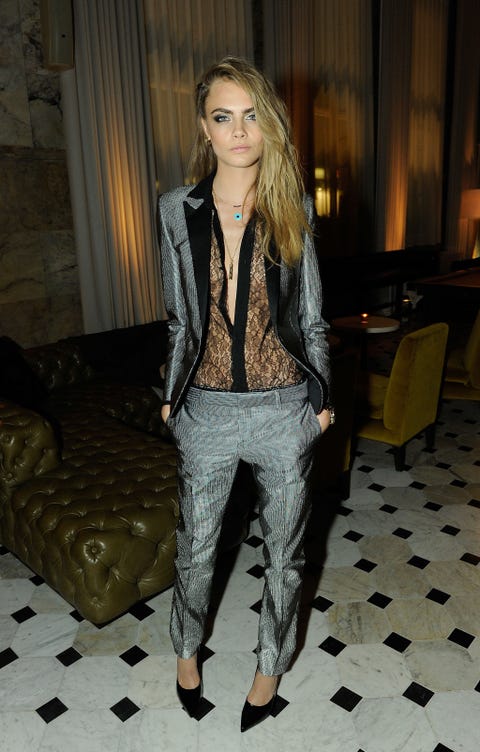 September 14, 2013
Although the musical half of CaKE wears Big-Moment gowns like nobody's business (she's a model, duh), you can tell she feels most comfortable in louche suits that mimic the sweats she likes for everyday life.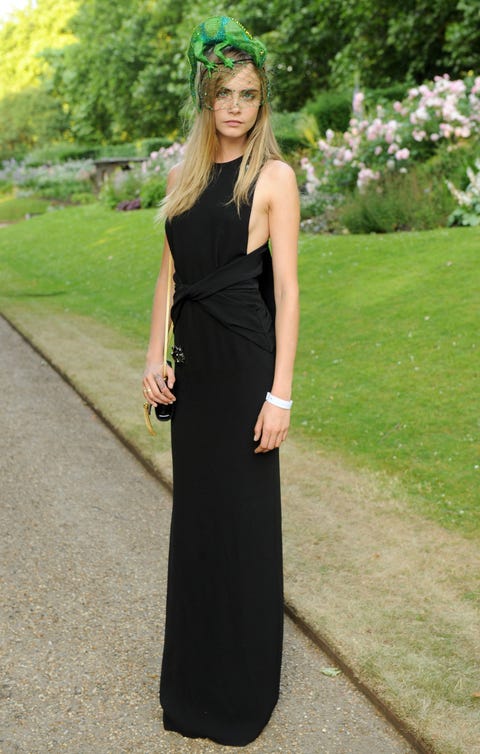 July 9, 2013
The fascinator: not really Cara. The sideboob: Yes.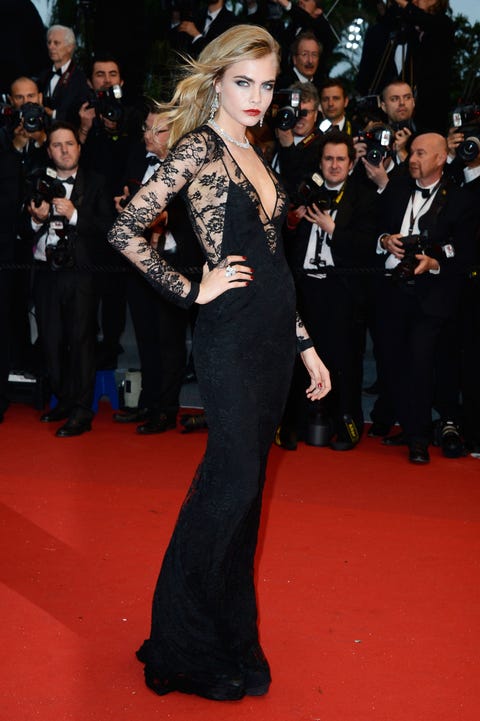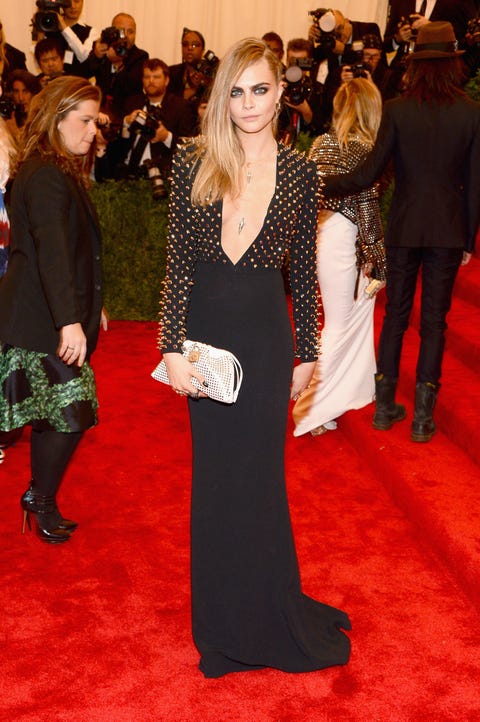 May 6, 2013
Going chronologically—meaning you would start this gallery backwards—this studded Burberry number would come out of nowhere and slap you in the face. "I'm a major celebrity now," it would say. "And don't you forget it."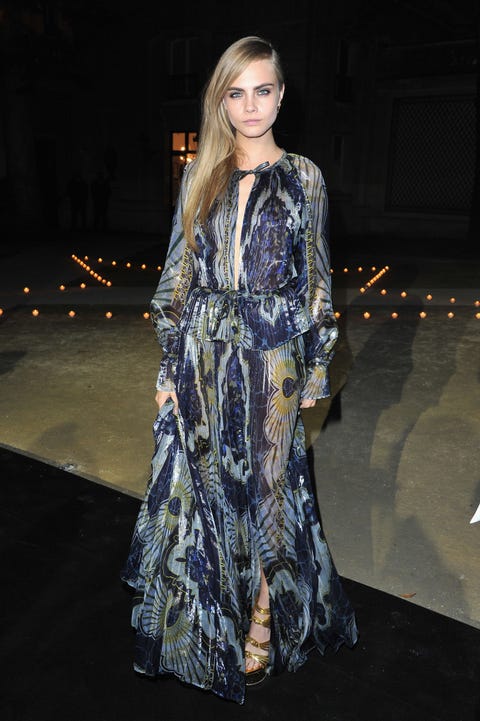 October 2, 2012
TBH, her beginning looks are a lot better than most people's most recent ones. It helps to be a fashion darling.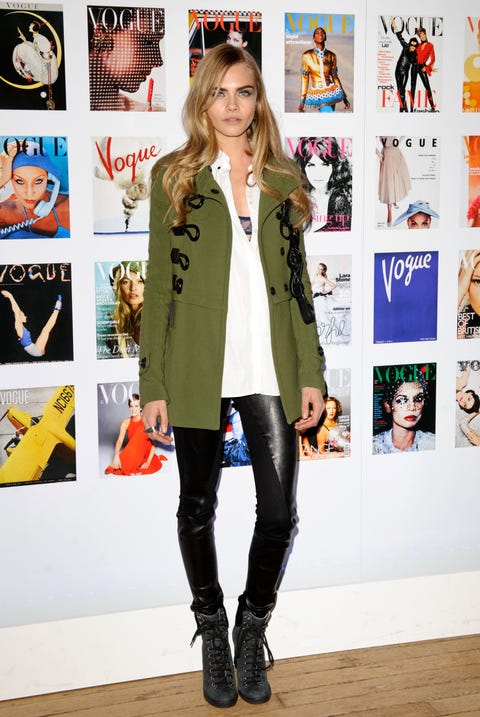 April 20, 2012
A star is born, but even in leather leggings and an Oscar the Grouch green jacket, she has yet to develop a definitive style. Just wait.
This content is created and maintained by a third party, and imported onto this page to help users provide their email addresses. You may be able to find more information about this and similar content at piano.io