The Only 9 Outfits Any Woman Will Ever Need
You could throw everything else out and still be chic. Really.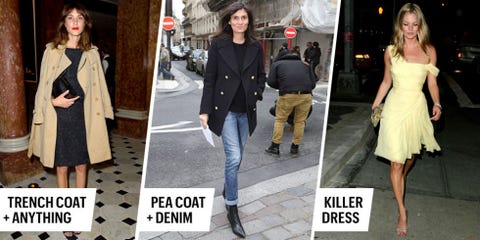 Getty, design by Jen Baumgardner
Velvet platform sandals are nice and all, but like it or not, they're not *essential.* In the event of a fashion shortage, but really as a fun mental exercise to help us recognize that we keep tons of extra stuff around, here are nine crucial outfits in which any woman could ride out an apocalypse, a tricky dress code, or just a self-imposed spending freeze.
1
The Leather Jacket + Neutral Bottoms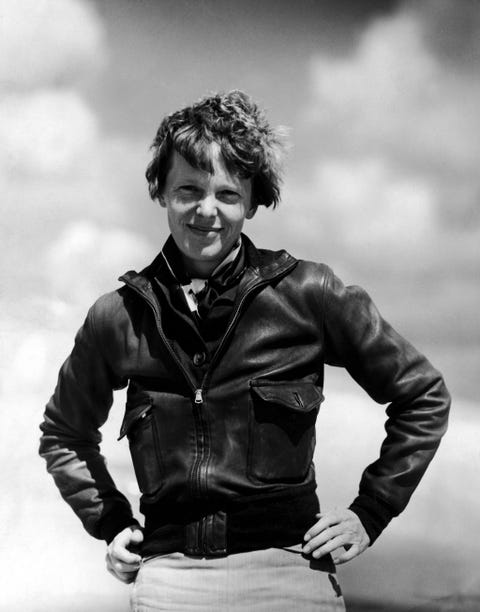 Not a moto jacket this time! A so-sharp-you-could-cut-yourself leather topper is in itself an outfit, but you could always add neutral trousers and windblown hair like Amelia Motherf*ckin Earhart over here.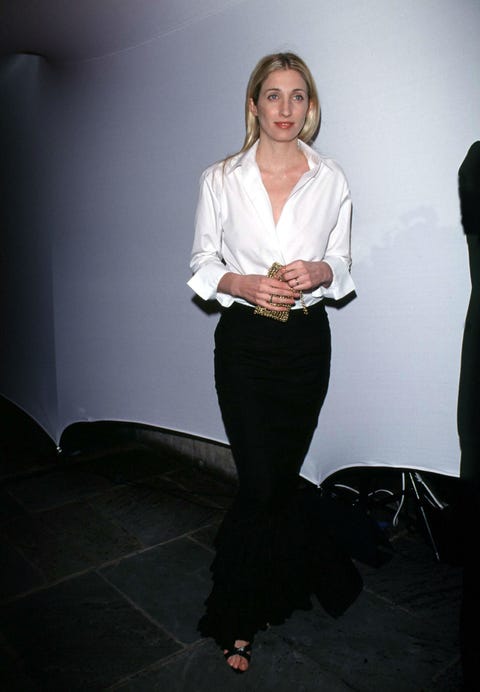 Carolyn Bessette, Carolina Herrera—the official uniform of fashion's Classy Ladies Club is a crisp button-down (artistic wrinkles okay) paired with classic trousers or a skirt.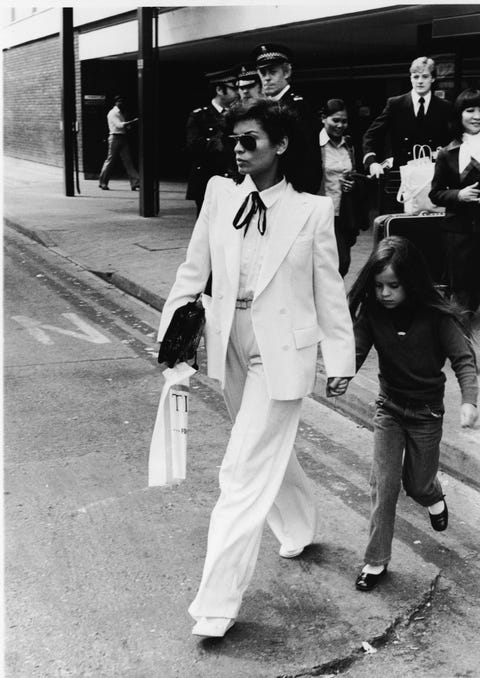 Today, suits and co-ords tend to be worn closer to the body, but Bianca Jagger, as always, makes the case for a fuller cut. Wear with heels so the hem just skims the floor, shades, and swagger.
4
The Cable-Knit Sweater + Skirt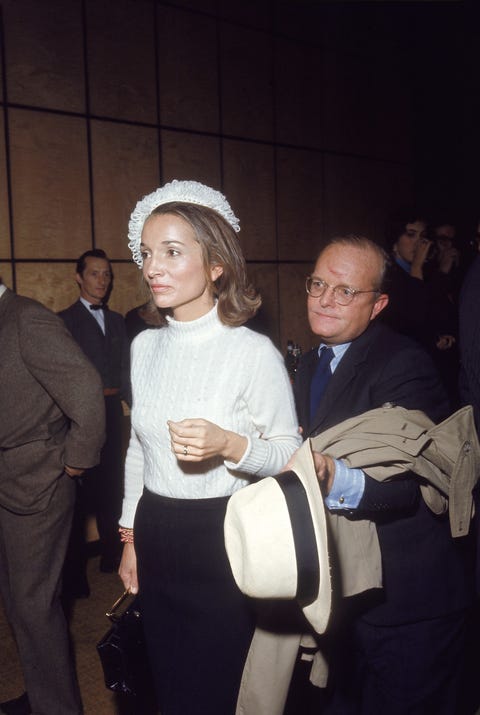 Sure, you can never go wrong with denim, but the Lee Radziwill styling method—something which Alexa Chung has adopted—involves tucking a knit into a skirt and accessorizing with ultra-feminine accessories like mid-heels and a top-handle bag. (P.S. Remind Meg Cabot she was *so* wrong to make fun of Boris.)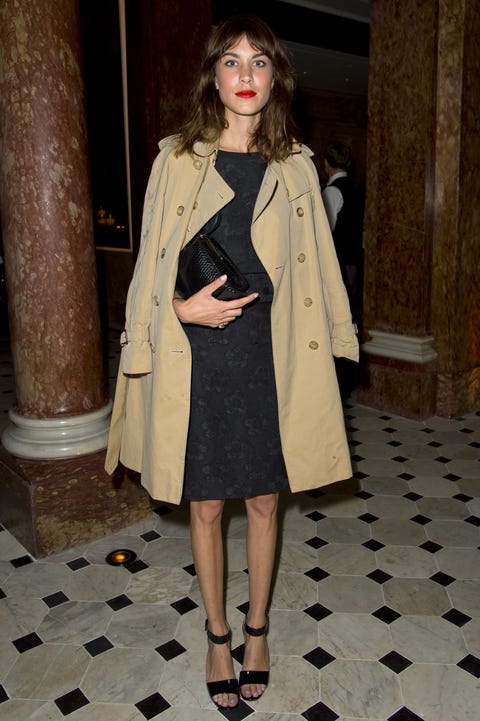 Pajamas (chic, actually), a ratty T-shirt, nothing whatsoever—all can be forgiven when you cover it up with a trench coat.
6
The Breton Shirt + Dark Trousers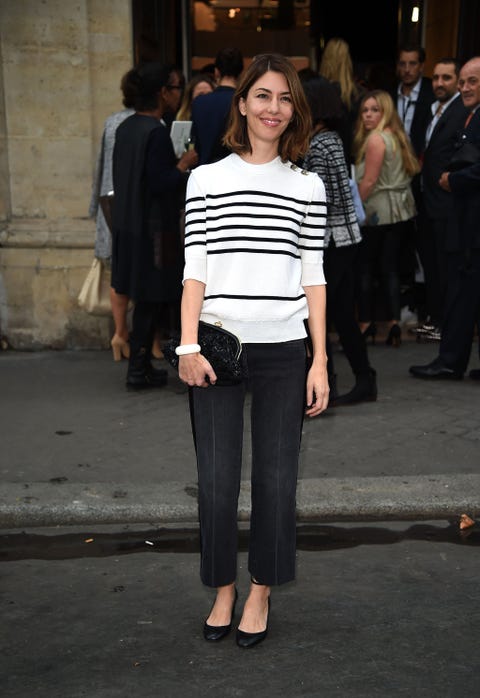 a) Picasso wore them. b) Sofia Coppola wears them and her style will be un-embarrassing until the aliens come pick us up. c) That's all.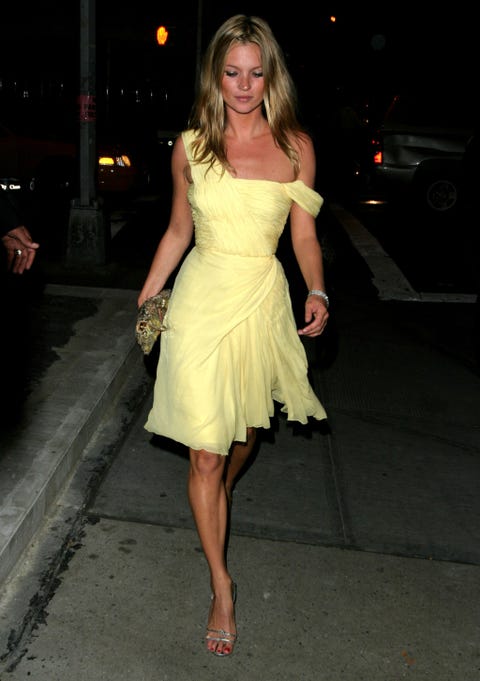 I feel like I put this in, like, every story, but can you blame me? This was taken in 2003. Kate Moss put a version of this vintage dress in her Topshop collaboration. Any of us would wear this right here, right now if we somehow beat out Lila Grace to be Mossy's next of kin.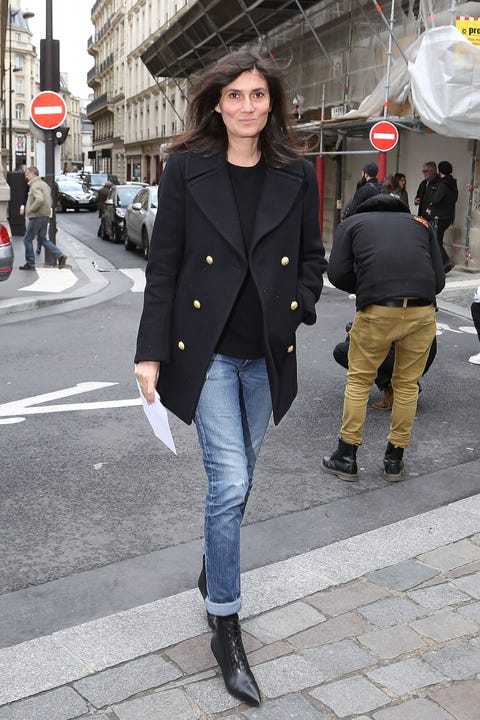 What navy peacoats and jeans do for the cover stars of men's magazines, they can do for you.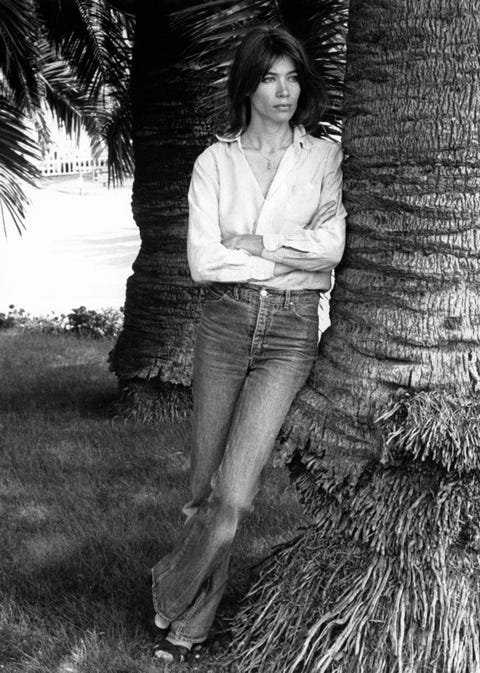 Let's be real: If you cut Françoise out and superimposed her on a random cityscape, everyone would be like "Ooooooh. #streetstyle." That's how good it is—all of it.
This content is created and maintained by a third party, and imported onto this page to help users provide their email addresses. You may be able to find more information about this and similar content at piano.io