Editors handpick every product that we feature. We may earn commission from the links on this page.
Do Spill-Resistant Clothes Really Work? Marie Claire's Clumsiest Editor Puts Them to the Test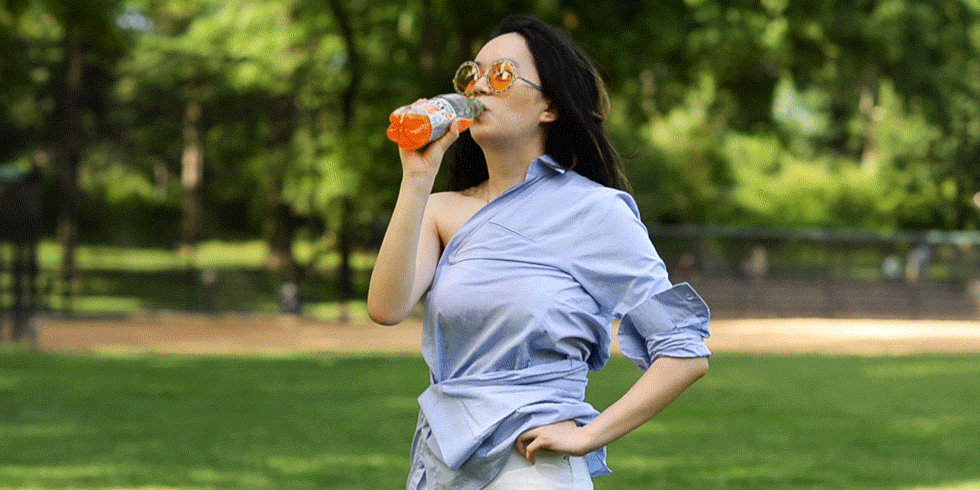 As someone whose attitude toward stained clothing goes a little like "whatever—it's painterly," spill-resistant clothes were *made* with me in mind. But do they live up to the hype? In the interest of putting off doing laundry until absolutely necessary, I took (white!) Old Navy jeans and a Vardama shirt—both designed to be "stain-repellant"—for a few bouts of rigorous testing, meaning heading to Central Park and having miscellaneous liquids thrown at my body and occasionally my hair because *some* people have bad aim.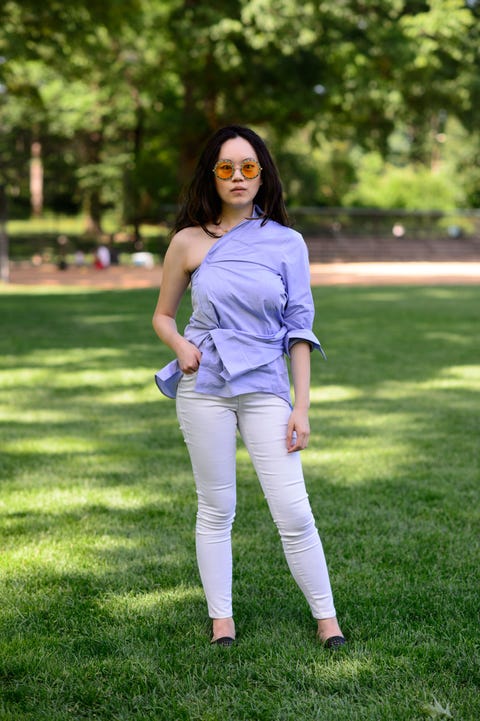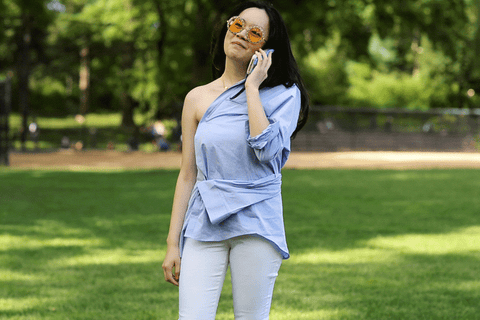 Good thing the GIF cuts off where it does, even though you can probably guess what I said after. Hint: It was most definitely not "Oh, dearie me."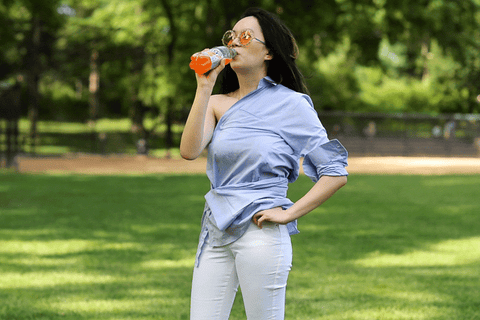 It's a miracle! The Fanta beaded and mostly ran off, and any that was left, I could sluice away with my hands. Which is great, because that's where the blue Gatorade came in.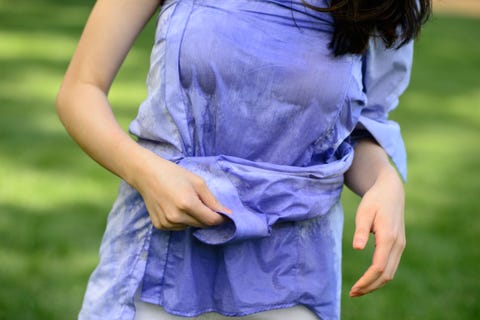 Mini conclusion: Like your lightweight friend, this shirt also has a two-drink limit. Mad decent, considering you'd never have that much liquid tossed at you in any real-life situation unless you were maybe breaking up with multiple people in quick succession.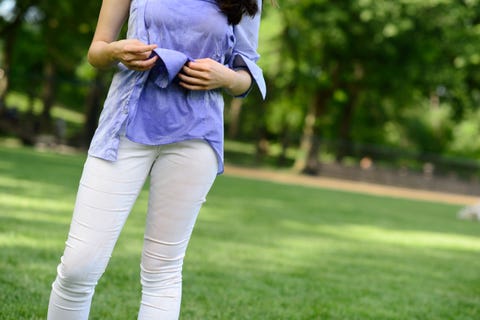 Photographer Tyler Joe refused to let me publish the Frappuccino GIF because apparently it reminded him too much of the pea soup scene from The Exorcist. Fair. At this point, you can start to see the fabric becoming saturated and retaining some color, especially in the creases. Here, we reach another mini conclusion: water-based beverages, yes; dairy-based, no.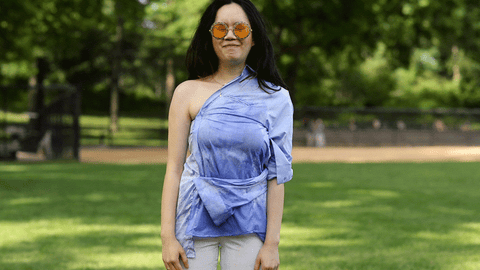 "It'll be fun," they said.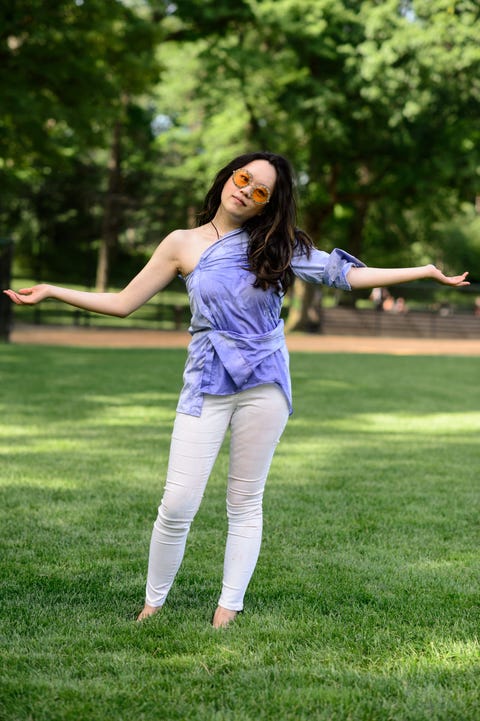 Though they were thoroughly soaked after having participated in an accidental wet T-shirt contest in front an inexplicably large audience for a weekday afternoon, both the button-down and jeans put up an impressive fight. Ten out of 10 would wear again around especially sloppy drunkards or just day-to-day as me.
Epilogue: After begging the nice front-desk lady at the Hearst gym to let me take a shower because the milk in the Frappucino was going rancid, I changed into an identical set of spill-resistant clothes. Then I went to a party with Nick Jonas, where I had the world's sugariest Moscato spilled on me. But I didn't sweat it one bit.
Follow Marie Claire on Facebook for the latest celeb news, beauty tips, fascinating reads, livestream video, and more.

This content is created and maintained by a third party, and imported onto this page to help users provide their email addresses. You may be able to find more information about this and similar content at piano.io