Editors handpick every product that we feature. We may earn commission from the links on this page.
10 Shearling Coats That Don't Cost a Fortune
No sheep were harmed in the making.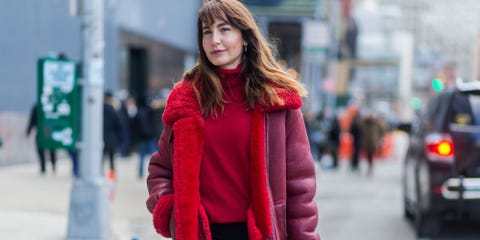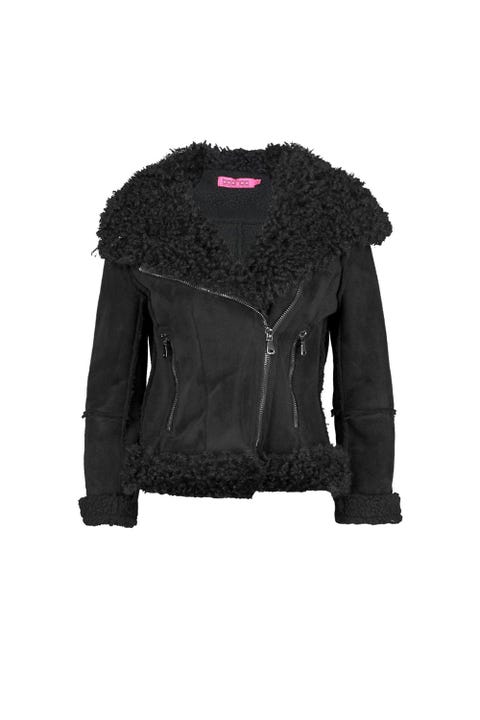 Boohoo
You know what they say about big collars: more fluff.
$105, boohoo.com.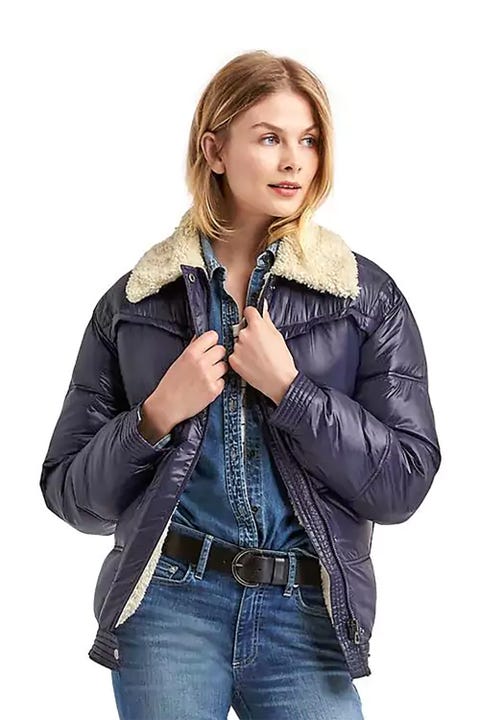 Gap
Splice together shearling with the *other* outerwear MVP of the season (the puffer), and you get this mutant.
$148, gap.com.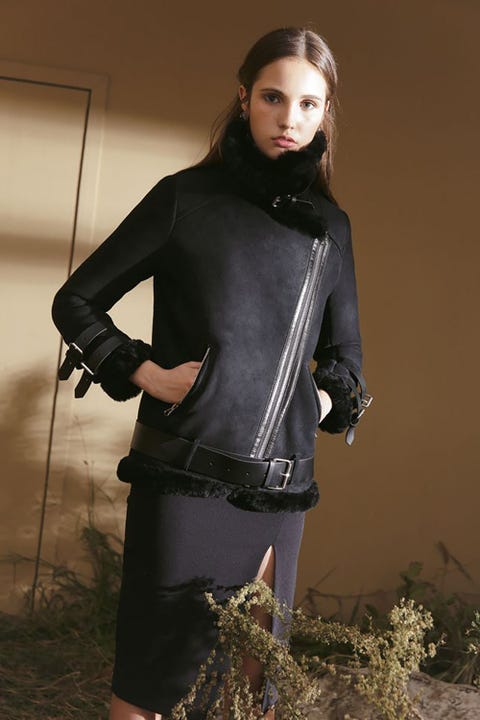 Genuine People
Looks like it shouldn't belong in this slideshow, definitely belongs in this slideshow.
$169, genuine-people.com.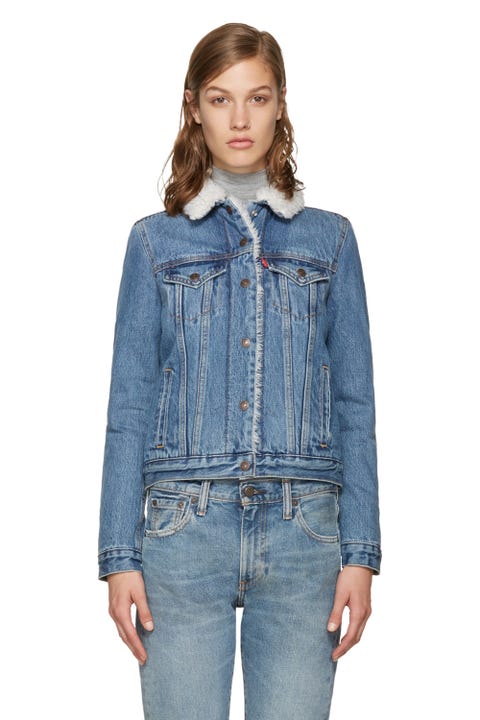 Levi's
Like the one Dally gives Ponyboy after he and Johnny go on the lam even though it was totally self-defense.
$130, ssense.com.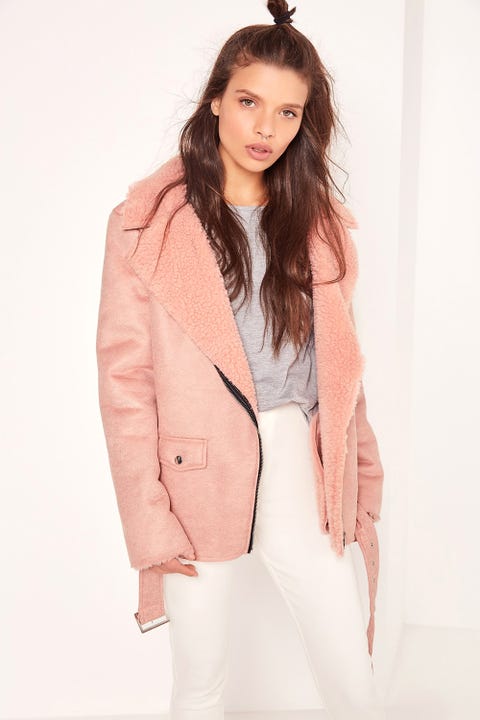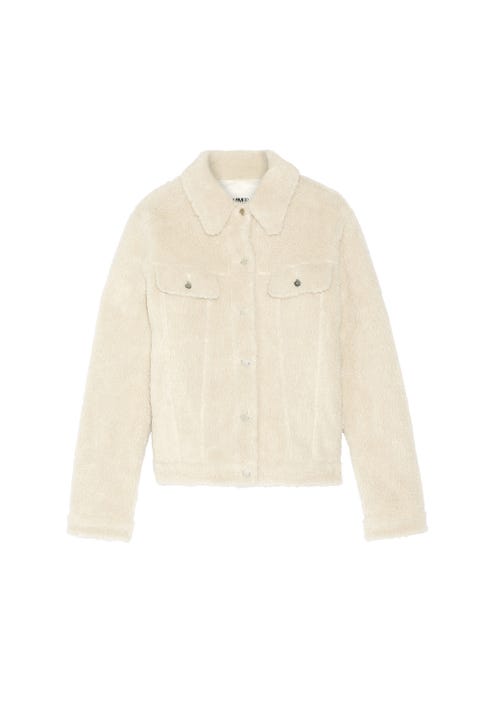 MM6 Maison Margiela
Cuddlier than the animatronic teddy bear who does those detergent commercials but heaps less creepy.
$750, net-a-porter.com.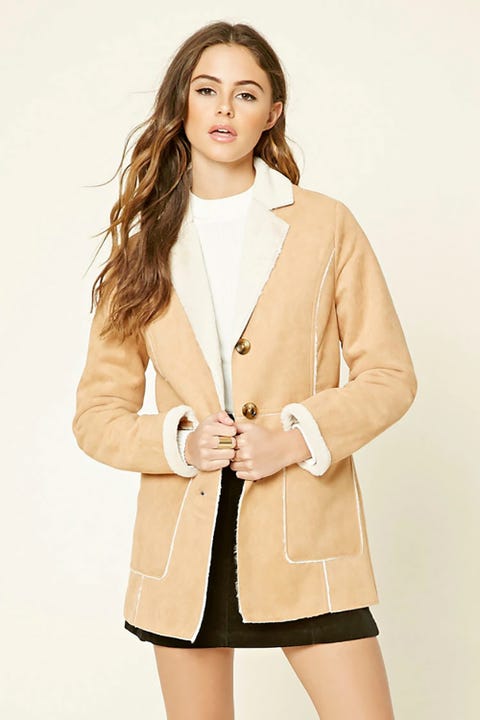 Forever 21
News flash: Fashion actually wants you to dress like your aunt who wanders Native American ruins in New Mexico.
$48, forever21.com.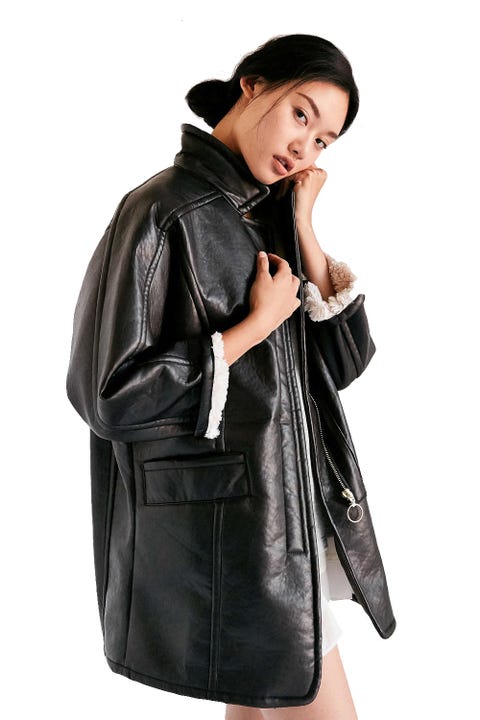 Topshop
Add something floral and a sturdy boot, and you're a walking Burberry heroine.
$150, topshop.com.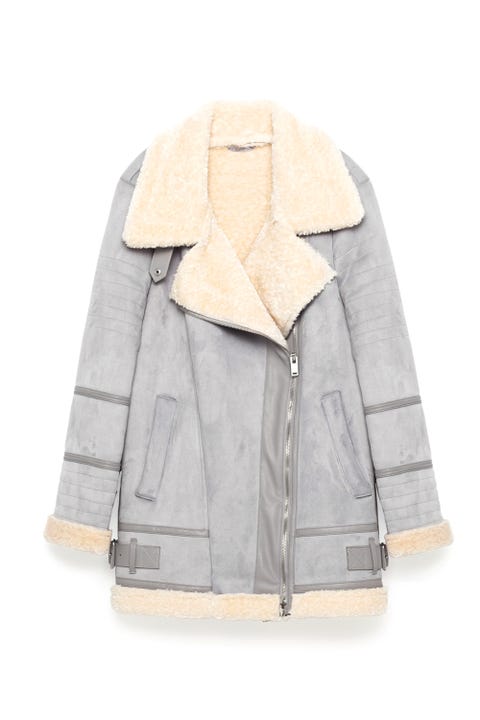 Zara
The best part about buying vegan? Colors not found in nature, like this sky blue "suede."
$190, zara.com.
This content is created and maintained by a third party, and imported onto this page to help users provide their email addresses. You may be able to find more information about this and similar content at piano.io