7 Mega Cozy Outfits to Put on When You Just Can't Muster the Strength to Go Outside
Lenny's got the right idea.
Imagine a world in which there were no penalty for not doing anything when the weather isn't to your liking. Truancy rates would go through the roof. Markets would crash. But sales of extremely large knit blankets would soar! Such a shame this isn't reality, though, but at least we've the consolation prize of protective, cocoon-like fashion to deal with real life. Here, seven outfits that are like wrapping a duvet around your body, basically.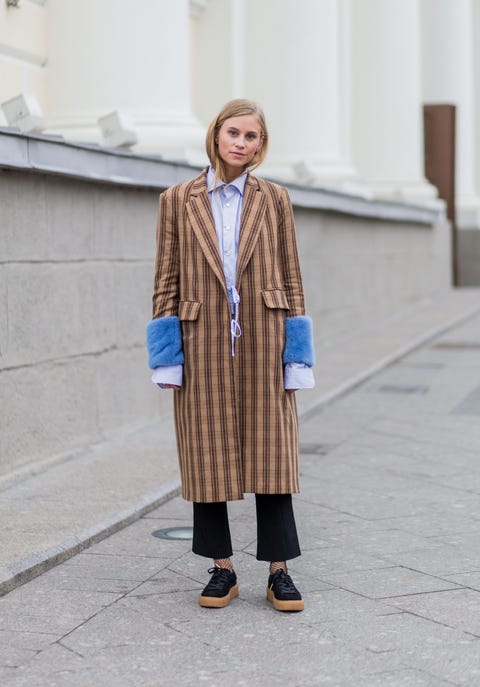 Like Benedict Cumberbatch said, "I always take the precaution of a good coat." (Martin Freeman optional.) True, your inner outfit of random pants and a T-shirt will probably be a letdown once you take off your Saks Potts or Charlotte Simone or Jocelyn, but whatever! This will most likely be around people who've seen you in far worse, so make it count where it matters—in front of strangers.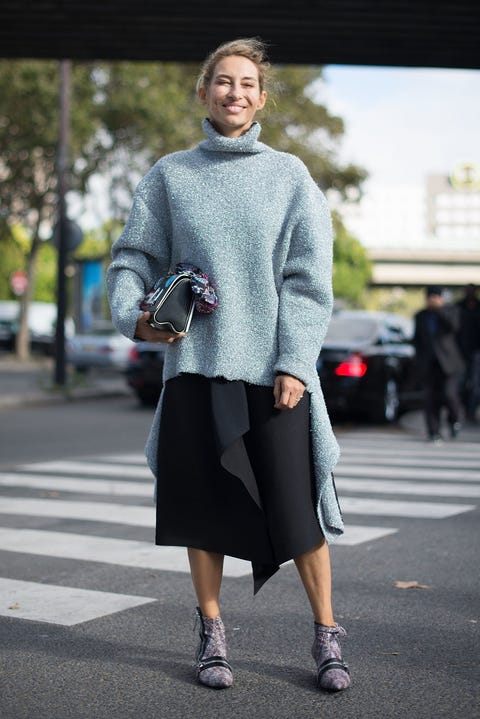 Speaking of sweaters, pull on your roomiest, most well-worn one (roll out of bed first), then an equally roomy skirt. Your shoes will have to be a bit less comfy to show that you're a human girl under all that wool and not a marshmallow, but that's a small price to pay.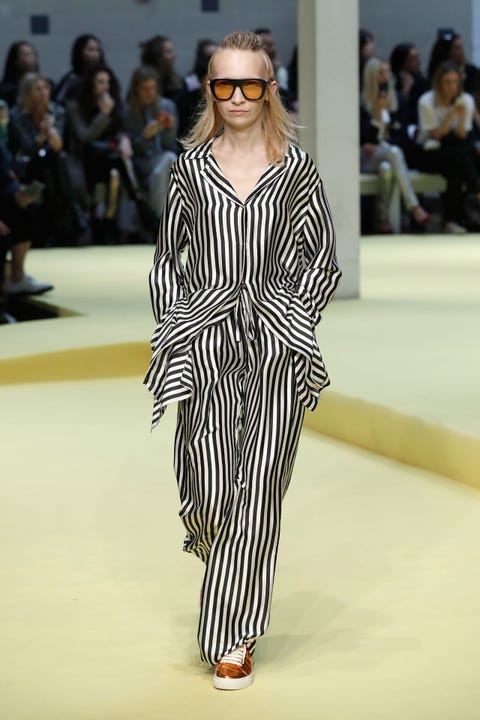 Unless...you really commit to your lethargy and do a pajama. Nothing branded (unless it's a monogram), nothing pilled, and you should be fine. Marques Almeida and Prada did it, so why not?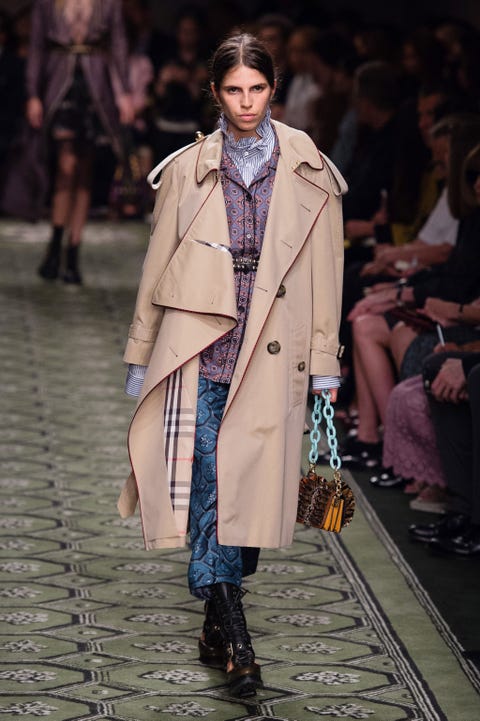 A more polished variation from Burberry, wherein you must take your pajama top off, put on a high-neck shirt, put the pajama top back on, then a trench and some stomp-y boots. If this sounds like a lot of work, put on any Kanye song in which he goes "Wake up, Mr. West."
This content is created and maintained by a third party, and imported onto this page to help users provide their email addresses. You may be able to find more information about this and similar content at piano.io