Editors handpick every product that we feature. We may earn commission from the links on this page.
13 Fashion Brands That Benefit the World, Not Just Your Wardrobe
Because "be a better person" was probably somewhere on your resolutions list anyway.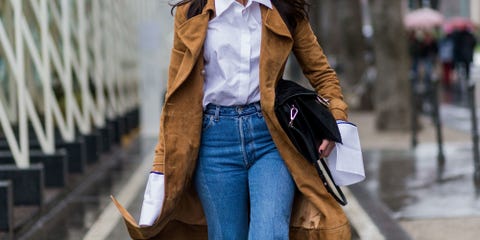 We'll spare you the whole "new year, new you" thing, but if you are in wardrobe-revamp mode, why not make your purchases where it counts? Here, the best ways to put your money where your (chic *and* conscientious) mouth is.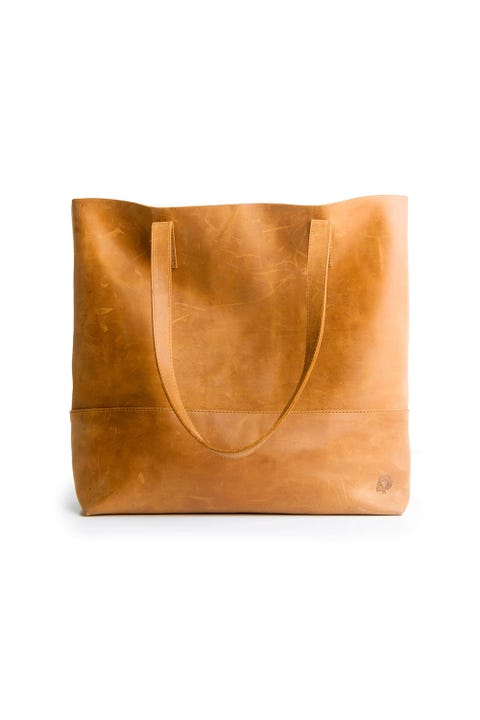 FashionABLE
Started by Barrett and Rachel Ward to help women to leave the sex industry while giving them a source of employment, the line now works globally with women from diverse backgrounds who are all looking for opportunity. The brand doesn't see itself as a "charitable model" in that it doesn't create goods in order to sell them in the West and give that charity to developing countries. Rather, it works to create opportunities for economic growth to marginalized communities.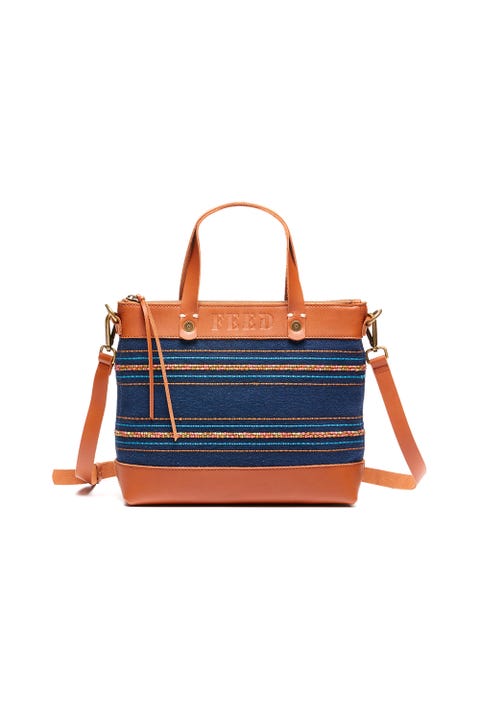 FEED
Started by Lauren Bush Lauren in 2007, FEED creates beautiful bags, accessories, and shirts that provide nutritious meals to those in need. It also works under fair-labor conditions, using environmentally friendly materials when possible, and alongside artisans in different countries to provide livelihood to underserved populations. Most items come stamped with a number—showing you just how many meals your purchase has provided.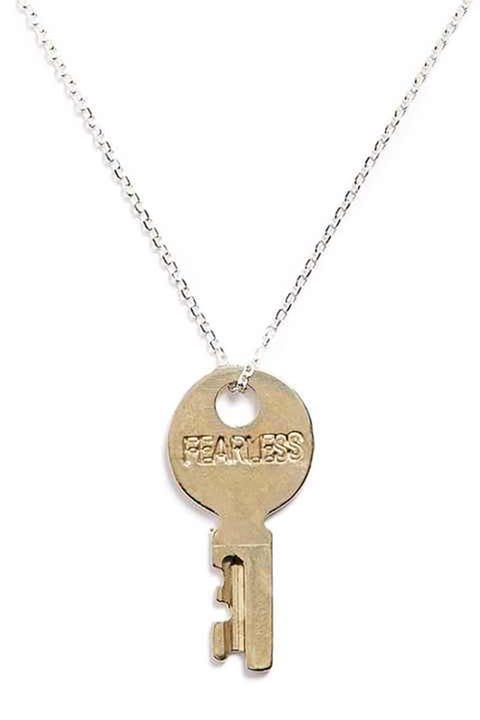 The Giving Keys
A "pay it forward" company, The Giving Keys employs those transitioning out of homelessness with the help fo their partner Chrysalis, a non-profit organization dedicated to creating a pathway to self-sufficiency for homeless and low-income individuals. The jewelry brand centers around keys with powerful words of inspiration, and is a perfect gift all around.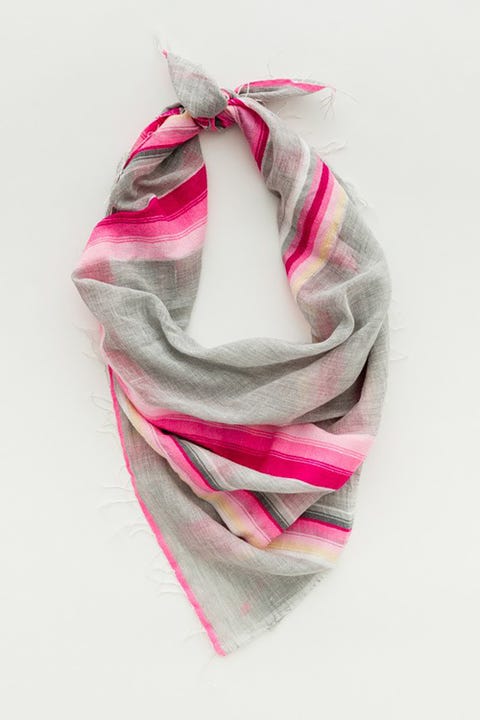 Lemlem
The brand—started by model Liya Kebede—features hand-spun women and children's clothing. The line was founded to preserve the art of traditional weaving in Ethiopia and to offer work to local artisans, giving job opportunities to women across Africa. The line also supports its sister non-profit organization, The Liya Kebede Foundation, which works to address access to life-saving maternity care. Five percent of all sales and proceeds from special promotions go to the foundation.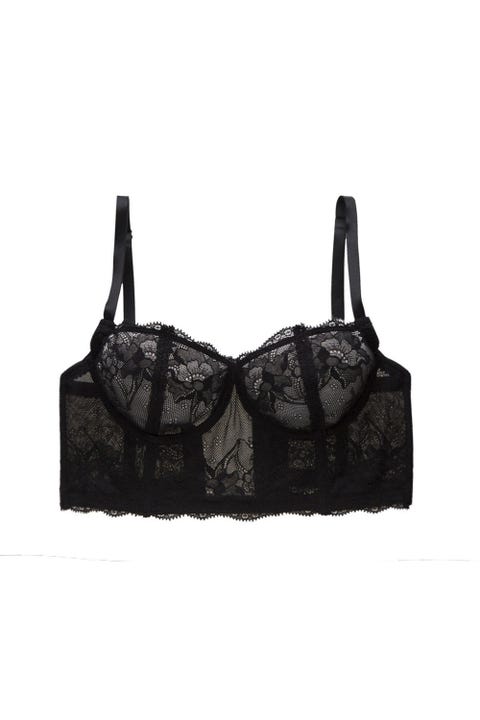 Naja Lingerie
The eco-conscious lingerie line is ethically made and was founded by CEO Catalina Girald and actress Gina Rodriguez. The garment factor for the line, which hopes to disrupt the way lingerie is marketed to women by empowering them instead of objectifying them, primarily employs single mothers or female heads of households where they are paid above market wages with healthcare benefits. Flexible work policies allow mothers to balance school and childcare, and every child of a Naja garment worker receives books, school supplies, uniforms, and all school meals paid by Naja.
Through their Underwear for Hope program, Naja employs women in the slums of Colombia to make lingerie bags for each Naja purchase. The program allows them to become their own "micro-entrepreneurs," while two percent of Naja's revenue is also donated to local charities that provide continued education to these same women.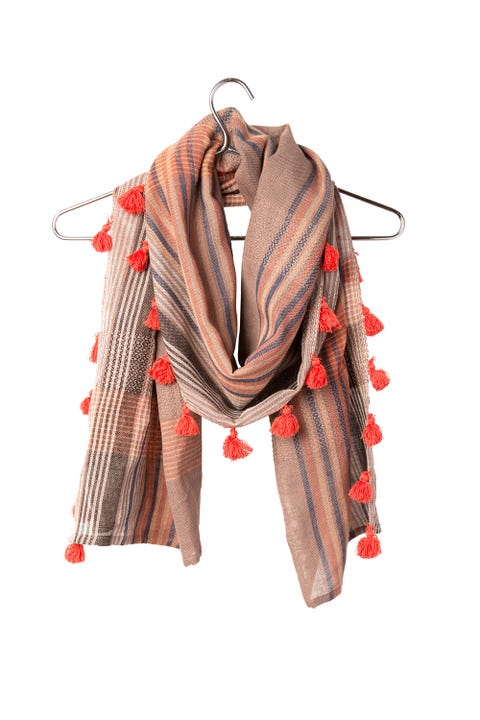 Noonday Collection
Partnering with artisan entrepreneurs from around the globe through fair trade practices, Noonday hopes to empower and create jobs for those who need them. Not only that, by powering ambassadors to sell to their own communities, they create mini business for women in the U.S. As a cherry on top, Noonday gives 10 percent of its sales at Adoption Trunk Shows to help adoptive families bring their children home.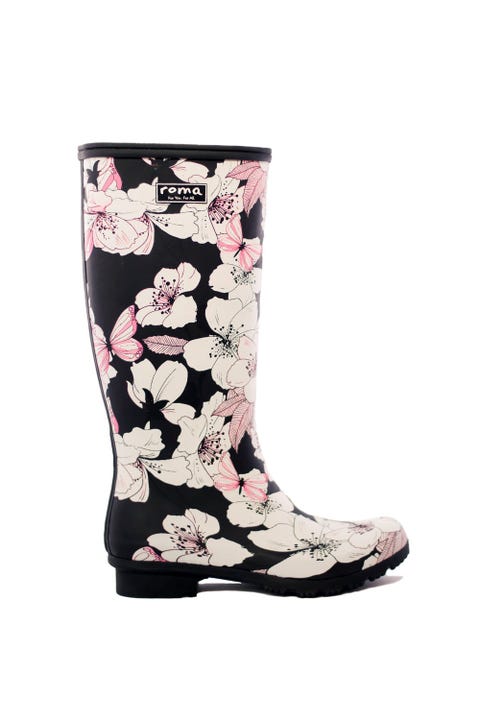 Roma Boots
For every pair of boots sold, a new pair is donated to a child in need. Simple as that. Ten percent of proceeds also fund educational initiatives around the world.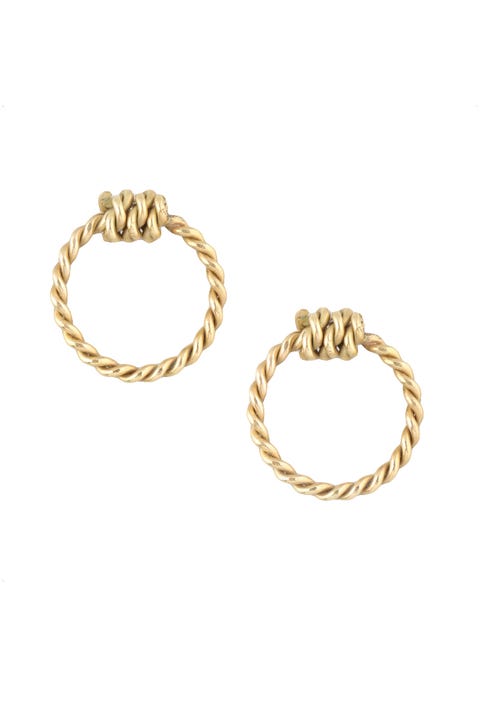 Soko
Soko is an ethical jewelry and accessories brand that brings together handmade goods from emerging markets to consumers (AKA you). They help build businesses in communities and help provide jobs for women workers. In fact, their jewelry supply chain increases income 5 times over for marginalized artisans in the developing world. Not to mention—it's beautiful stuff.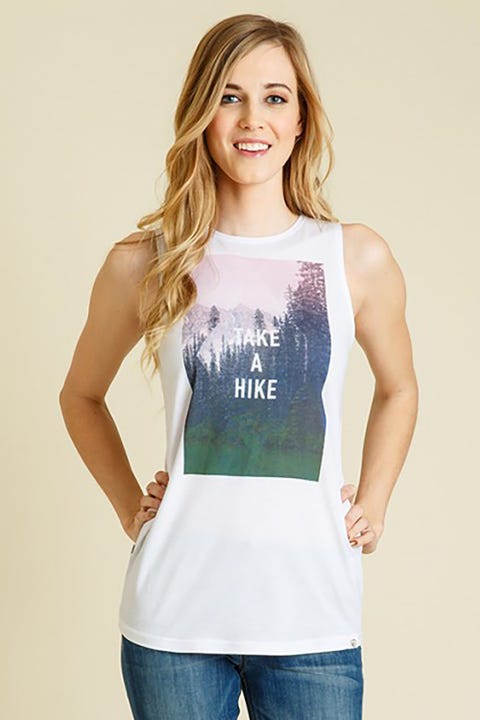 tentree
For every shirt (or hoodie or hat or pants…) purchase, tentree plants, well, 10 trees. To date, the company has planed enough trees to provide thousands of days of employment, remove a remarkable amount of pollution from the atmosphere, and restores tens of thousands acres of land. Their items are also made with ethically responsible manufacturing practices.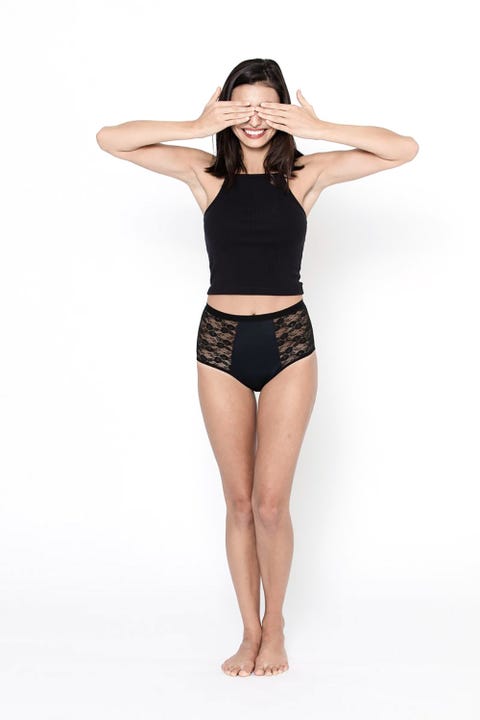 THINX
You may know them for their period underwear, but did you know that you're helping women become entrepreneurs and helping girls stay in school? Yep. Nearly 100 million girls in the developing world fall behind in school because, with lack of period supplies, they have to miss out during their periods. With every purchase, THINX sends funds to their partner organization, AFRIpads, in Uganda. AFRIpads trains women to sew and sell washable, reusable cloth pads, creating jobs and economical freedom for said women—while young girls are able to buy (affordable!) pads they can reuse, which keeps them in school every day of the month.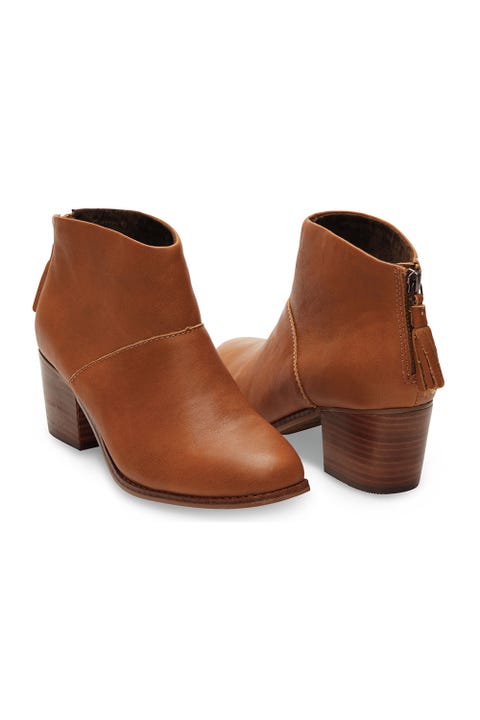 Toms
I mean, no intro necessary, right? But in case you forgot, for every pair of Toms shoes sold a pair is donated to kids in developing countries. But they don't do just shoes—the same 1:1 concept applies to their eyewear. Not only that, but their coffee business supports access to safe water, their bag sales provide training for skilled birth attendants and materials to help women give birth safely, and their backpack sales provide training to school staffs and counselors to prevent and respond to bullying in the U.S.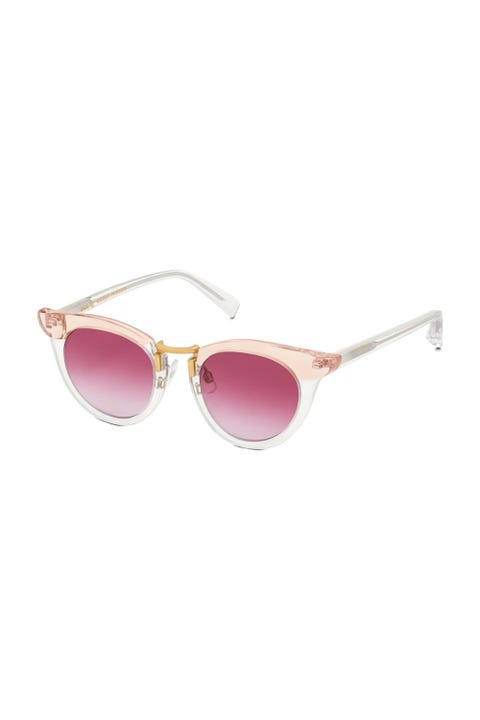 Warby Parker
The socially conscious business works to keep prices reasonable for prescription eyewear, while also giving back—for every pair of glasses sold, a pair is distributed to someone in need. "There's nothing complicated about it."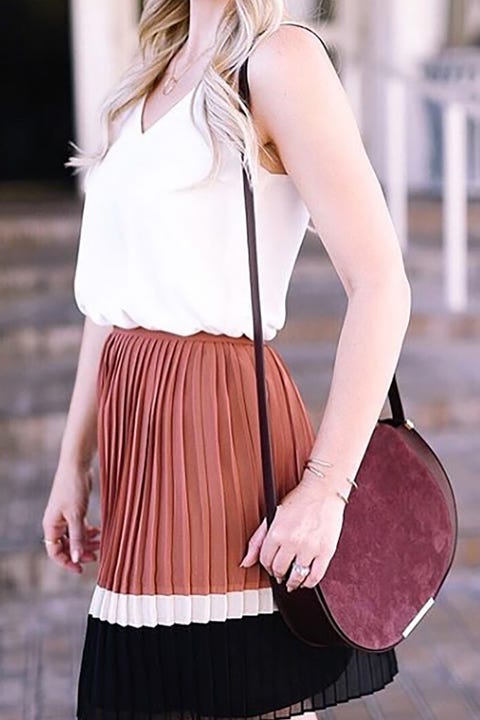 Bonus: thredUP
Not a brand, but rather the largest online retailer of second-hand clothing, thredUP is one of the best go-tos to be fashionably responsible while buying "new" items. (Actually, many of the 10,000 items they upload daily—yes, daily—are new with tags.) With women's (including maternity), juniors, and kids' stuff available, it's the best place to start revamping that wardrobe knowing that you're helping the world in at least some small way. (Pssst—you can also send in your gently used/new duds for $$$.)
This content is created and maintained by a third party, and imported onto this page to help users provide their email addresses. You may be able to find more information about this and similar content at piano.io