20 Celebrities Using Fashion to Take on Washington
The pin is mightier than the sword.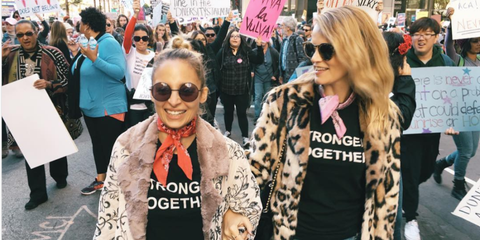 Now is just the spring of our discontent, as Americans across the country vocalize their frustration with the new administration. Here, 20 of our famous citizens bringing their clothes into the protest—along with their voices.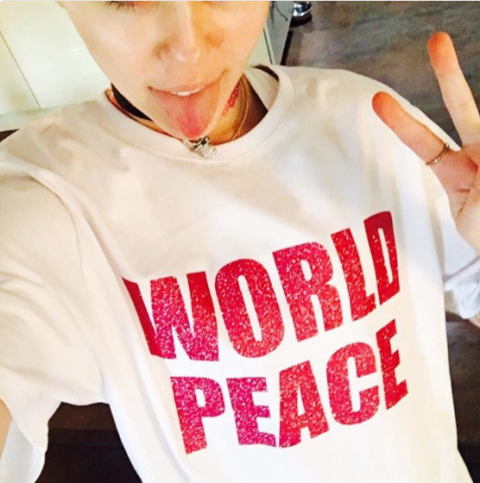 Miley Cyrus
Underscored with more peace signs, hand and emoji.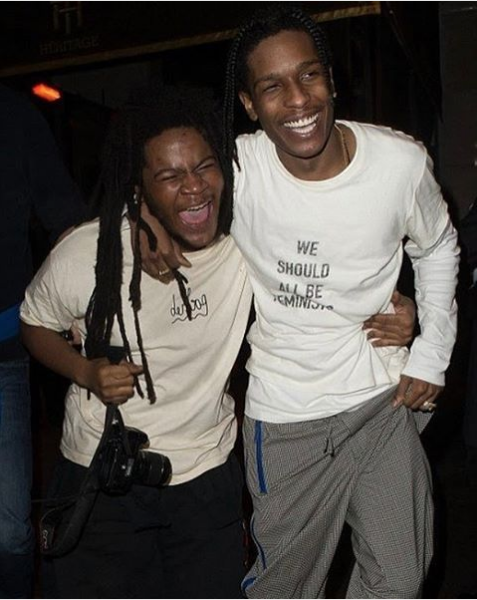 A$AP Rocky
As did A$AP Rocky—important.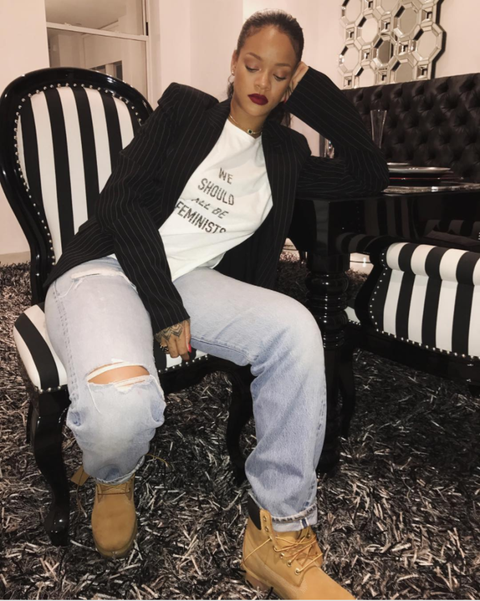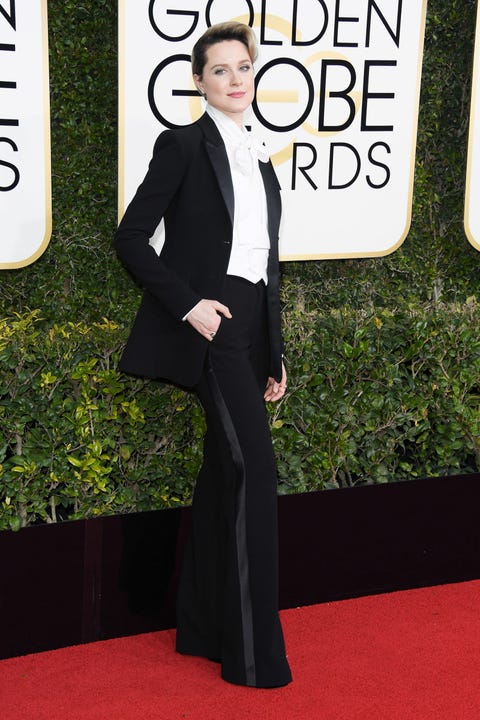 Evan Rachel Wood
Wood made a point of telling Ryan Seacrest the reasoning behind her decision to wear suits (instead of gowns) on the red carpet this year: "I'm not trying to protest dresses, but I wanted to make sure that young girls and women knew that they aren't a requirement. And that, you know, you don't have to wear one if you don't want to and to just be yourself because your worth is more than that."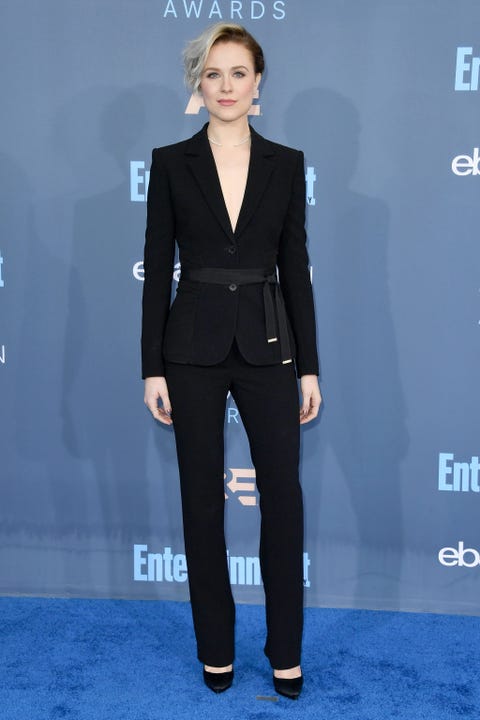 Evan Rachel Wood
She's kept that message going at the Critics' Choice Awards...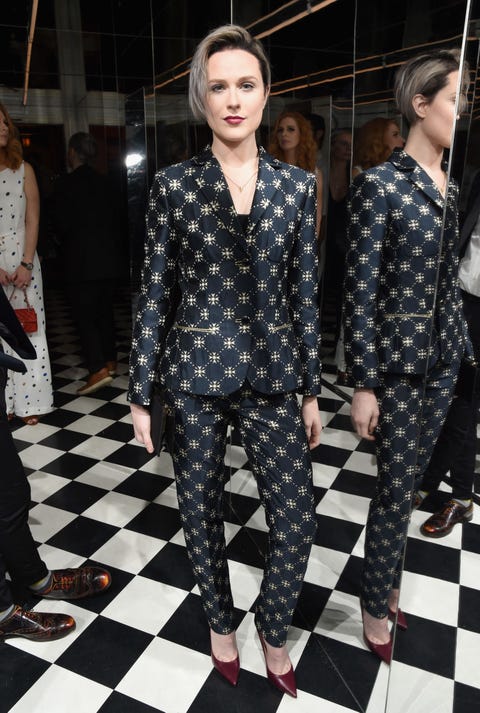 Evan Rachel Wood
And even on the party circuit.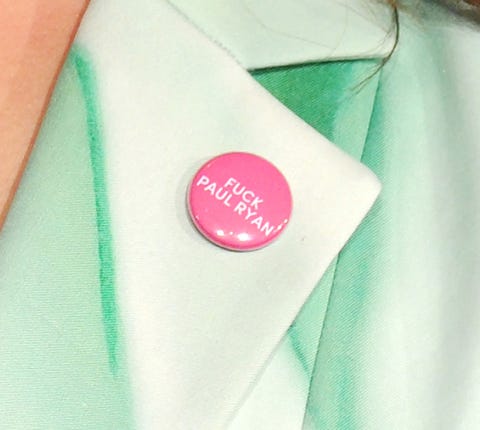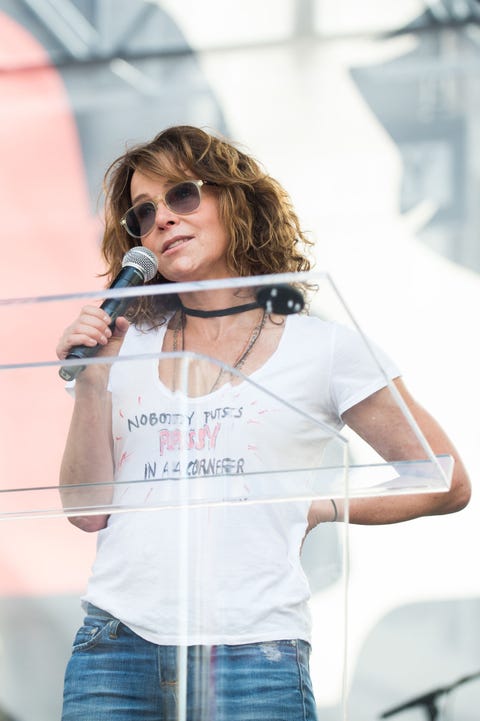 Jennifer Grey
Back to the Women's March in L.A., where Grey made a Dirty Dancing reference for the times.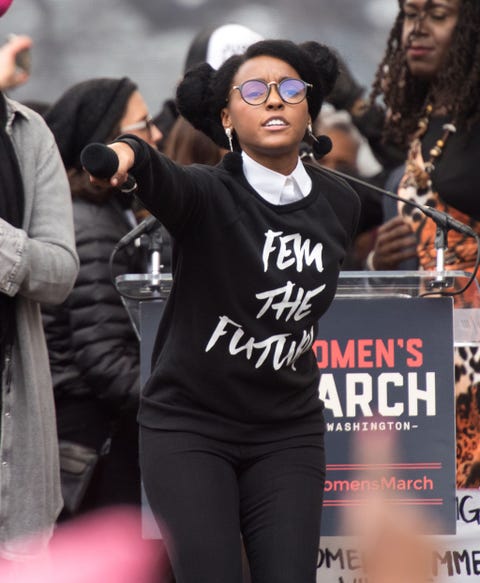 Janelle Monáe
In Washington, Monáe's shirt coincided with the actual, tangible difference (girls in STEM!) her film Hidden Figures is helping to make.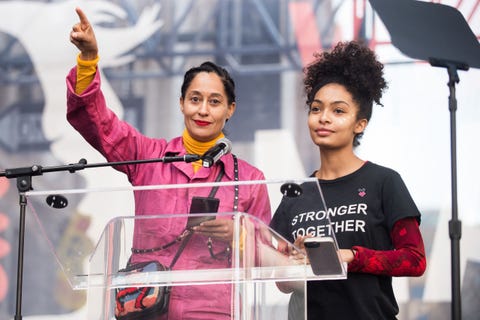 Tracee Ellis Ross and Yara Shahidi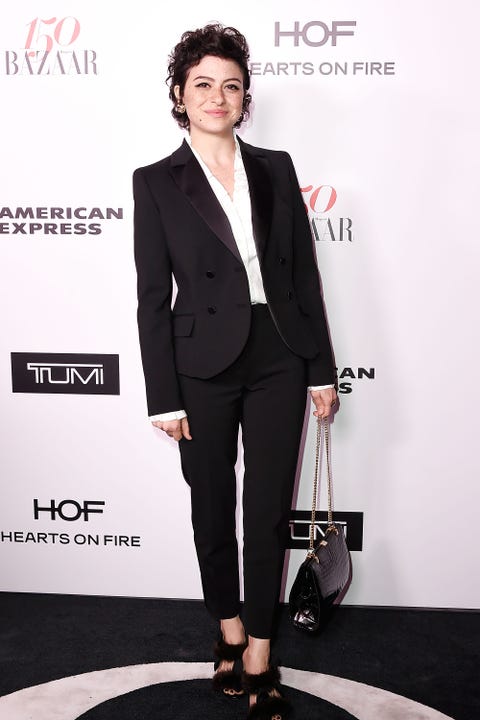 Alia Shawkat
At a Harper's Bazaar party this weekend, Shawkat explained why she opted for a suit. "The idea that's very fashionable now is androgyny. I think that's also political," she said to the Cut. "It's like, we can't be affected by the ideals of some people who are in these higher-up positions and how they view sexuality and the roles of women and the roles of men."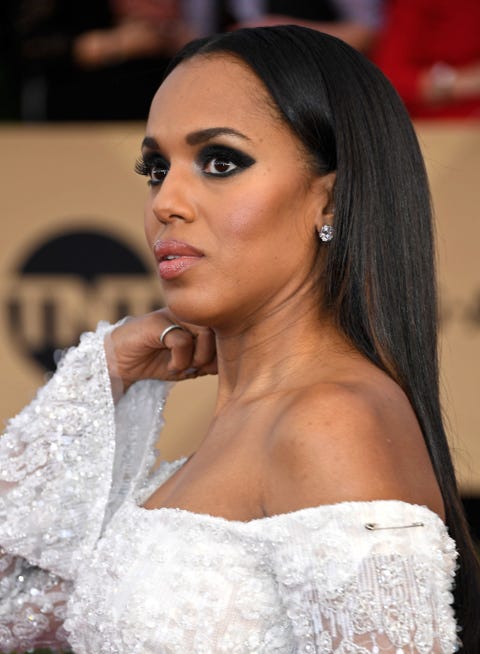 Kerry Washington
After Brexit and the election, safety pins were adopted as a symbol of support for victims of intolerance. At Sunday evening's SAG Awards, Washington brought the message of inclusivity onto the red carpet.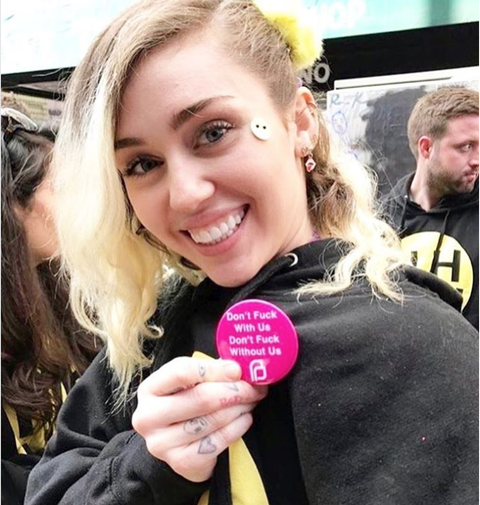 Miley Cyrus
Planned Parenthood pin #2.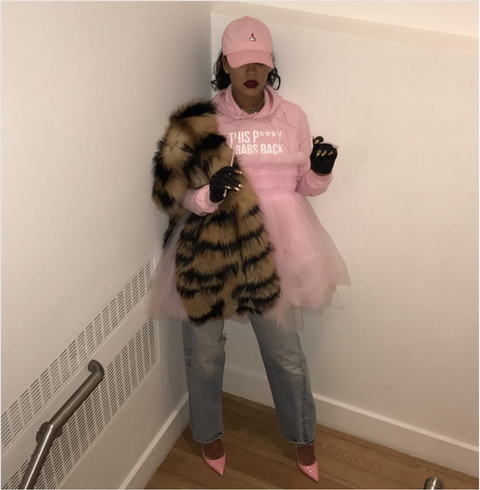 Rihanna
*And* she marched and chanted (and dabbed) with the crowds in this "protest looQ."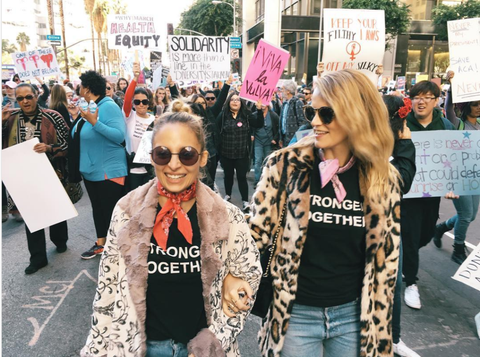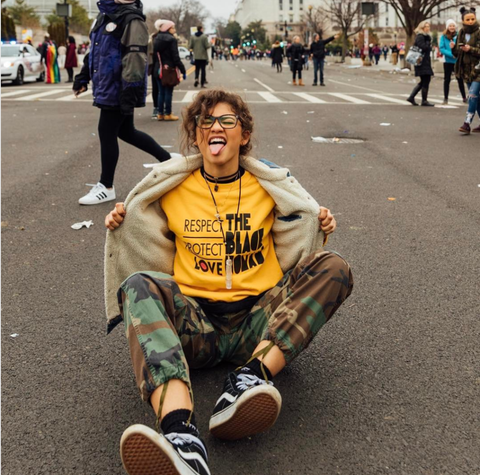 Zendaya
You wouldn't expect anything less from one of our most outspoken young stars, would you?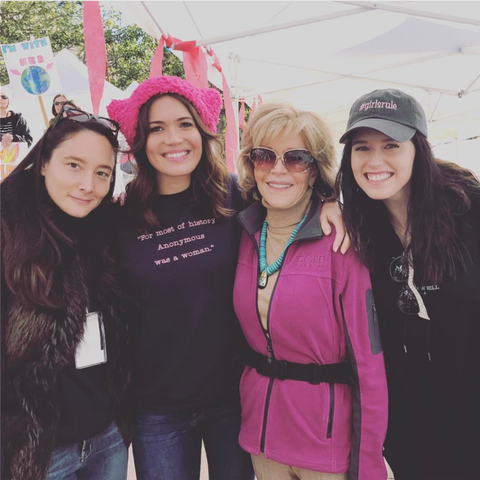 Mandy Moore and Jane Fonda
Pink pussy hat, check. Iconic Jane Fonda, check.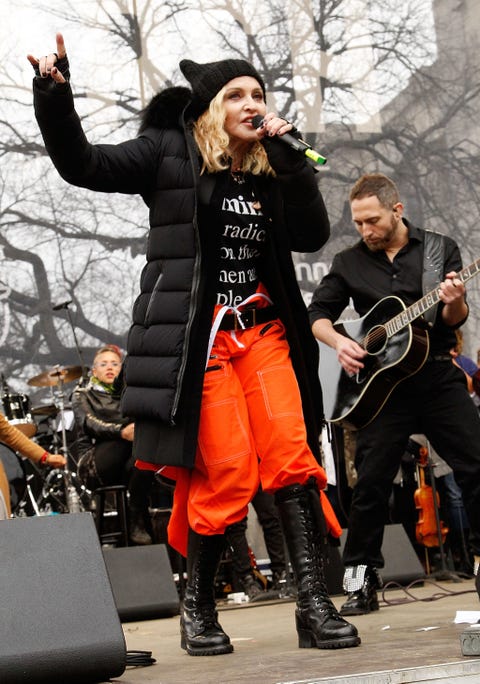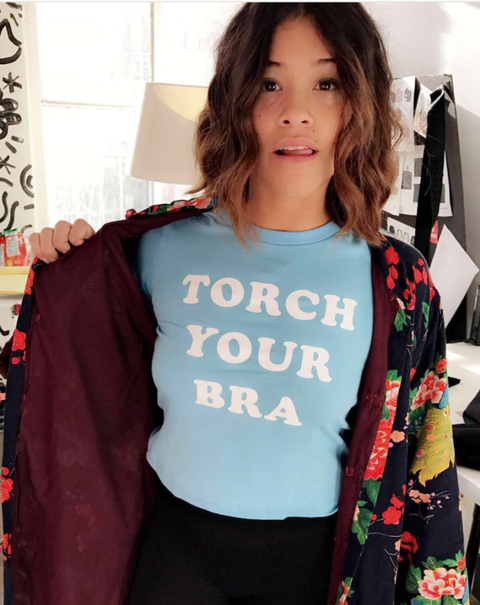 Gina Rodriguez
A historical reference for a historical day.
This content is created and maintained by a third party, and imported onto this page to help users provide their email addresses. You may be able to find more information about this and similar content at piano.io