10 Times Real People Walked the Runway Because It *Does* Happen
You never know who's watching.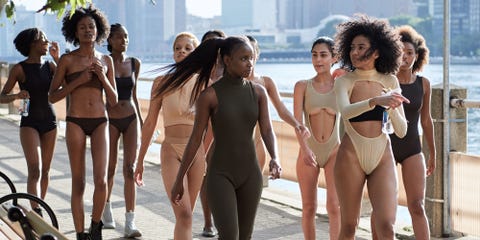 Some of us have surely dreamt of being scouted on a coffee run or while enjoying a romantic Mexican dinner for one. But what if we told you an agent handing over her card is likelier to happen now more than ever? Here, 10 times civilians just like us were recruited to walk the runway—and to, perhaps, usher in a more democratic age in fashion.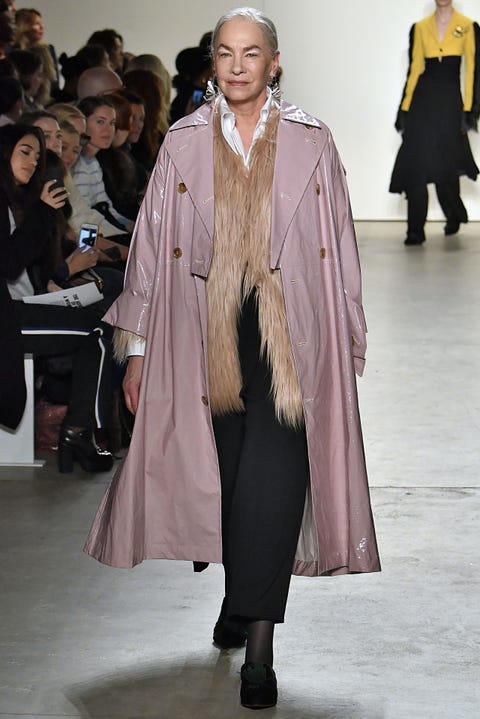 Tome Fall 2017
To quote Rae Sremmurd, "that girl is a real crowd-pleaser." "That girl" in this instance refers to sexagenarian Jaclyn O'Shaughnessy, who's walked multiple seasons and strode out in the most recent show wearing *the* only mauve coat that matters. And this won't be the last time she and other women of diverse ages and sizes were included—designer Ryan Lobo has been making a point of it for the last five years.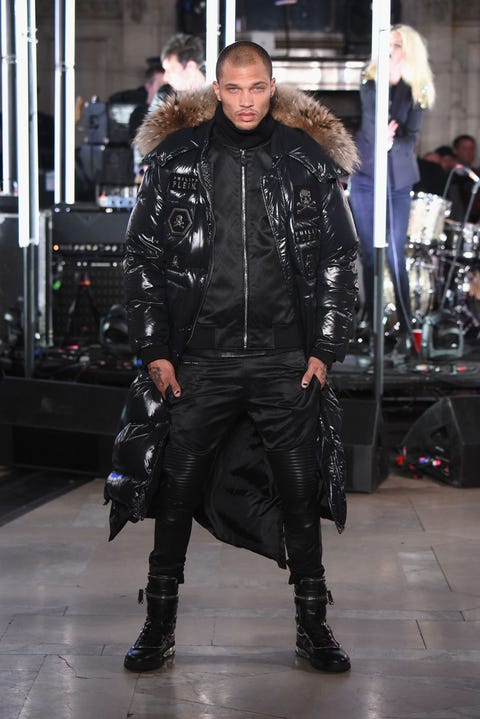 Philip Plein Fall 2017
"Is that the Hot Felon?" you might ask. Yes, it is indeed Jeremy Meeks, who Blue Steel-ed it up amongst the parkour people flipping around the jungle-gym-like set. Which is interesting when you think about how cultural and social cachet have become increasingly important in the casting process.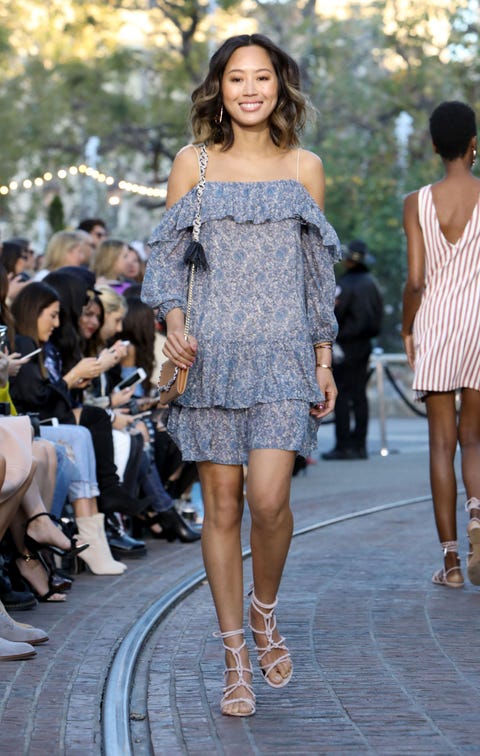 Rebecca Minkoff Fall 2017
Speaking of social pull, here we've got a show featuring bloggers and social influencers, like Aimee Song (pictured), alongside celebrities such as Victoria Justice and Keke Palmer. That's definitely one way to guarantee coverage.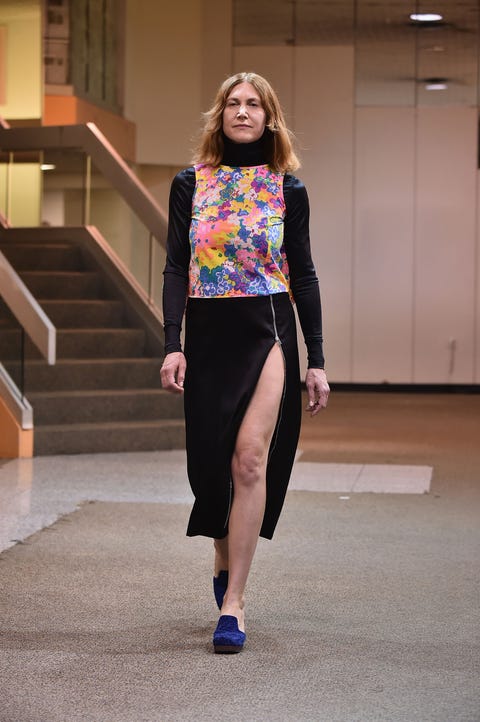 Eckhaus Latta Fall 2017
This is why it pays to be pals with artsy types (besides the free clothes their friendship and creativity, that is). The downtown haus regularly has school mates and Cool Girls walk amongst the pros. That's the real lesson here: If you have that je ne sais quoi but not the height, you can still do anything you set your mind to—even modeling.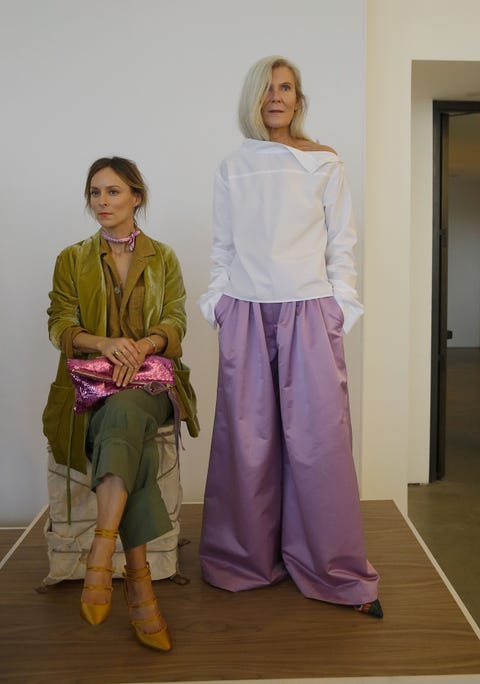 J.Crew Fall 2017
For the past few seasons, the all-American brand has also been hiring friends and employees for its presentations, including street-style doyenne Taylor Tomasi Hill and Refinery29 founder Christene Barberich. They've also recently branched out into Daughters of the Famous, which might make them semi-normal, then, hmm.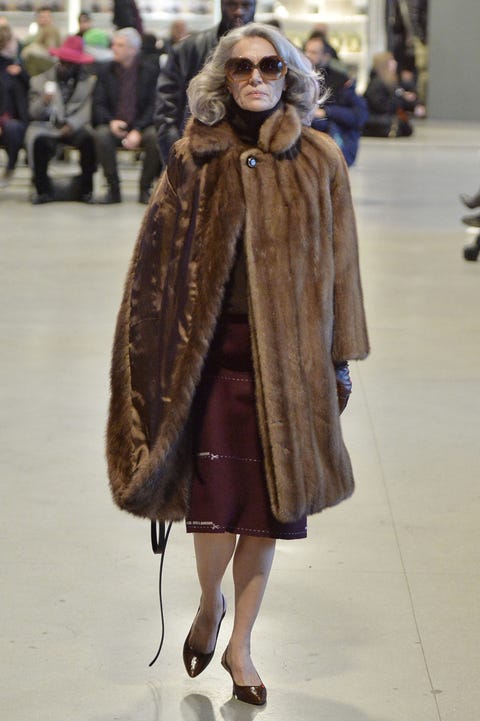 Vetements Fall 2017
Billed as a "reality show" of sorts, in which different "types" all descended the escalator at the Centre Pompidou, this was as Duchampian as the greatest pranksters of the fashion world have gotten yet—as in, real people playing pretend real people. Phew.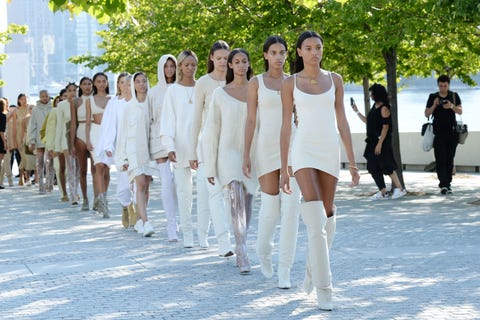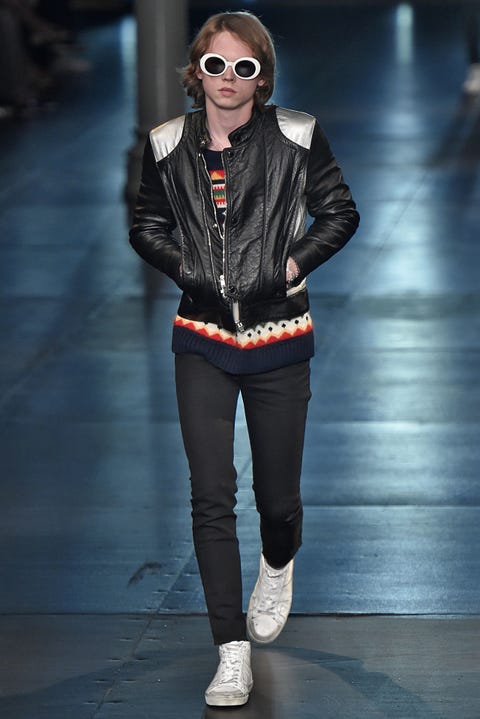 Saint Laurent Spring 2016
A bit of a cheat, this one, because everybody Hedi Slimane street-cast was still incredibly tall and thin and musician-y. But it's the thought that counts, and more proof that if you're in the right place at the right time, the world really can open up to you. (I am trying to make the best of this.)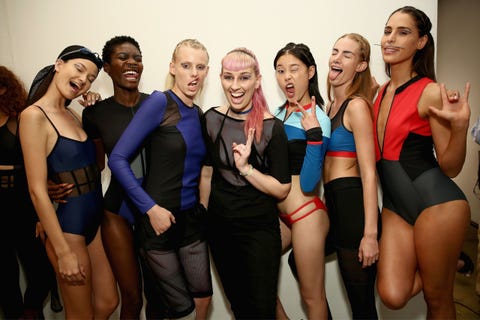 Chromat Spring 2017
Designer Becca McCharen works with casting director Gilleon Smith (read: they're serious about this) to represent strong and confident women on her runways, discovered via street scouting, social media, and friend referrals.
This content is created and maintained by a third party, and imported onto this page to help users provide their email addresses. You may be able to find more information about this and similar content at piano.io