Dressing the Next Bachelorette: 10 Looks for Rachel Lindsay to Wear
So she can focus on finding love. Or whatever.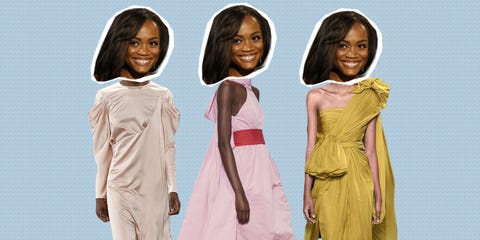 Getty, courtesy, design by Betsy Farrell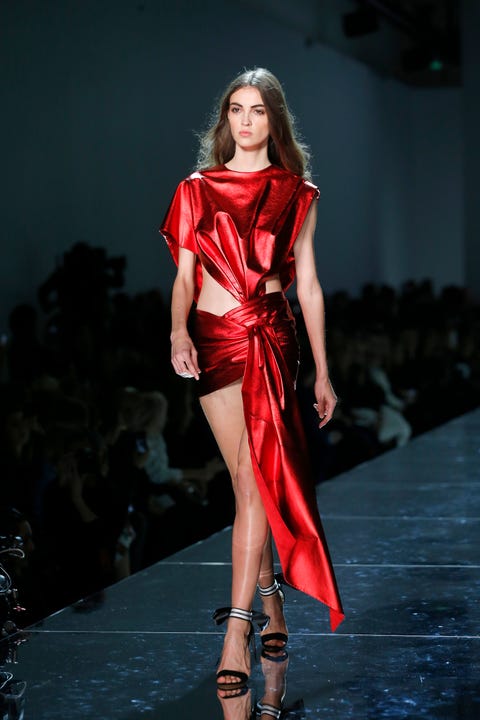 Alexandre Vauthier Couture
With a few more inches of skirt to meet network-TV standards of decency, this saucy little number says "I'm not here to make friends—I'm here to mingle with two lacrosse teams' worth of milquetoast dudes and possibly one out-and-out villain to spice things up." Either way, she'll wow the room (and America), which is the real goal.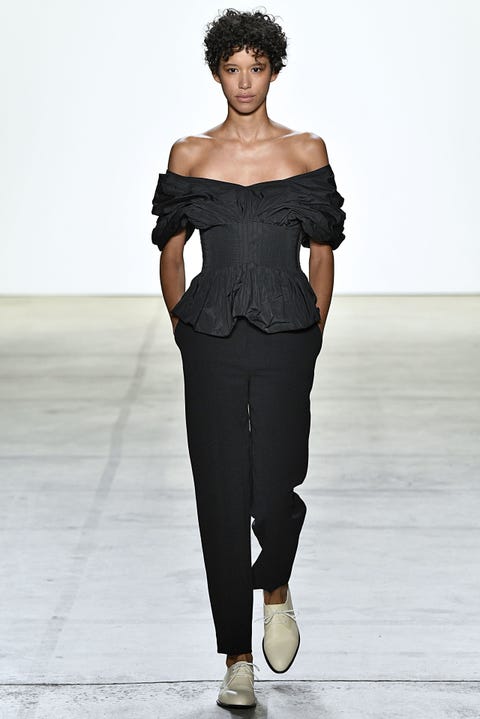 Brock Collection
For a date early on in the game, she'll drop jaws and incite slap-fights in this romantic off-the-shoulder top and trousers combo. But what's more, she'll overturn the Bachelorette norm of stretchy dresses unless you're in a bikini.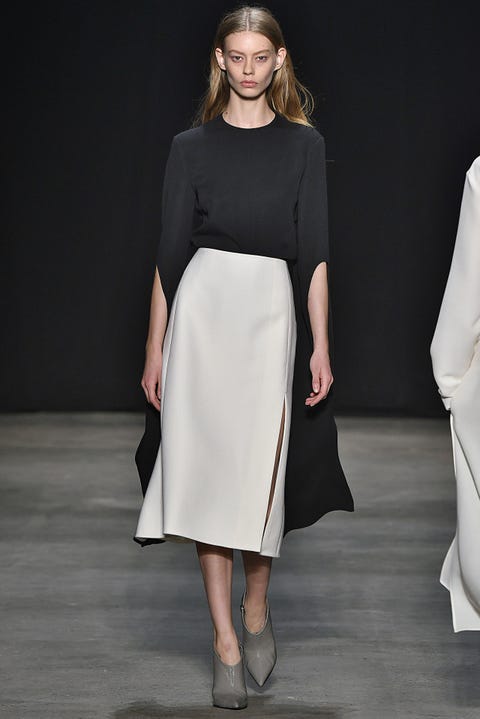 Narciso Rodriguez
Brilliant idea to pitch to Chris Harrison: Take Your Date to Work Day, where one or more lucky fellas will get the chance to observe Lindsay in action as a civil defense litigation attorney. The main draws will be how she says "Objection!" (all sustained) and her devastating closing statements, but a chic, modest skirt outfit wouldn't hurt either.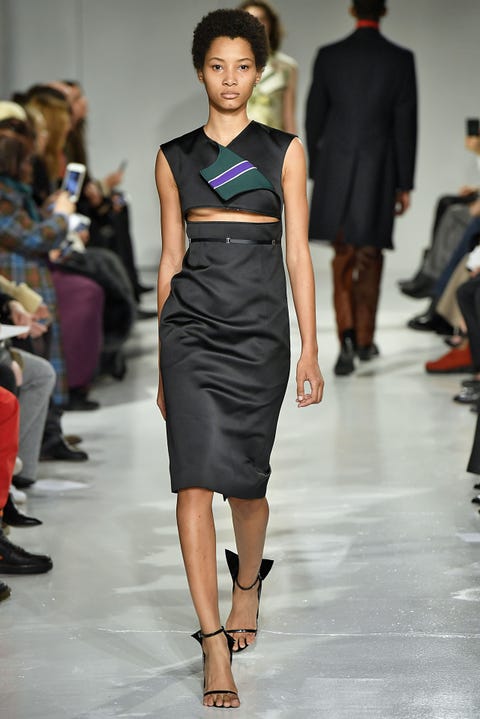 Calvin Klein
Or we could just take all the dates to court to weed out the weak ones and streamline career and love, because modern women can do both, how bow dah? Add a blazer for the more traditional judges, bring up the waist, lower the hem of the crop top, and she's good to maybe let Chad S. buy her a coffee during recess.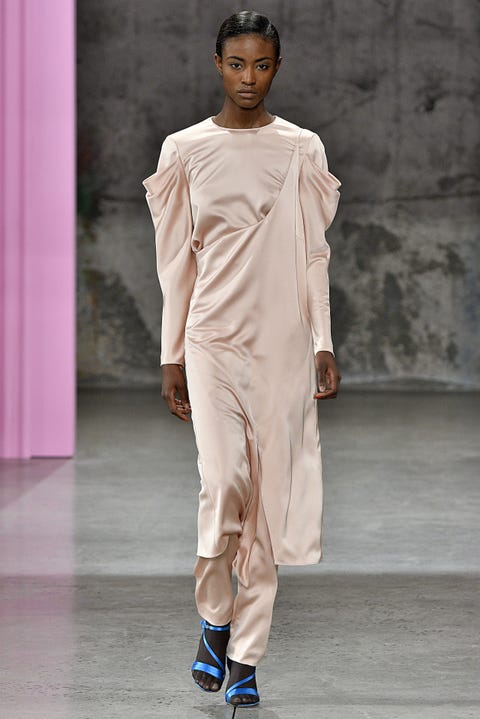 Tibi
But when court is adjourned, she can slip into something that's actually a bit more comfortable: this gorgeous blush dress worn over matching trousers (an ABC first, probably).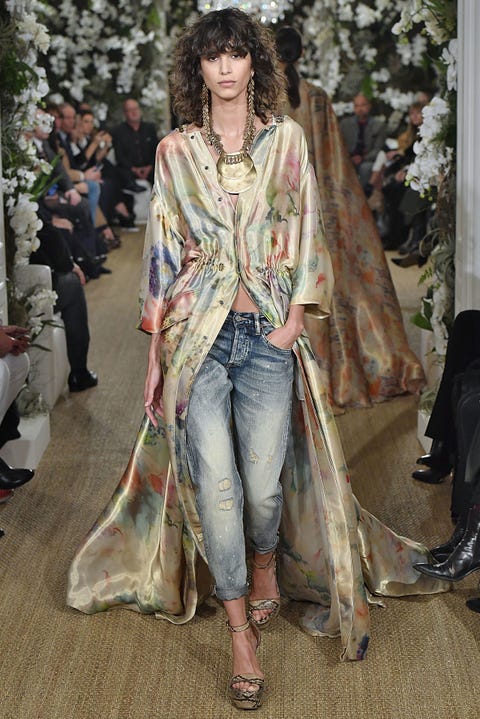 Ralph Lauren Collection
Or this robe, which is still technically a "nice top and jeans," for those watching from places where that is the expectation.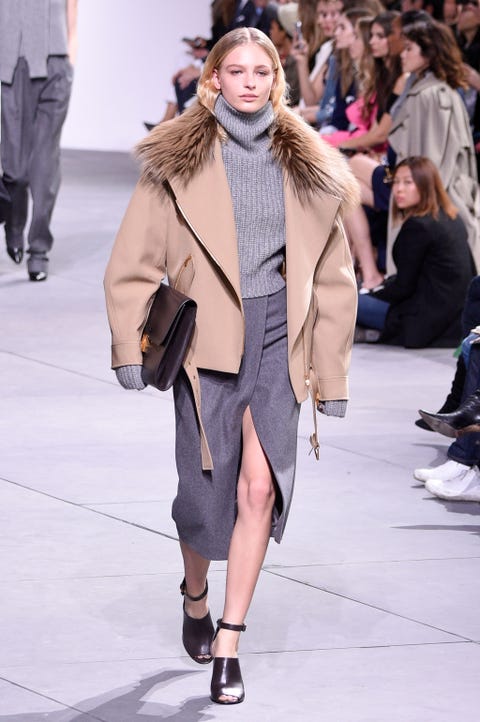 Michael Kors
She's going to need a good coat for the hometown dates, which are best when they are in autumn and the families are interrogative. (Or, in this case, "you are way too good for my son—seriously, you could do so much better.") But the heart wants what the heart wants, so she can write her own Love Story in camel and fur.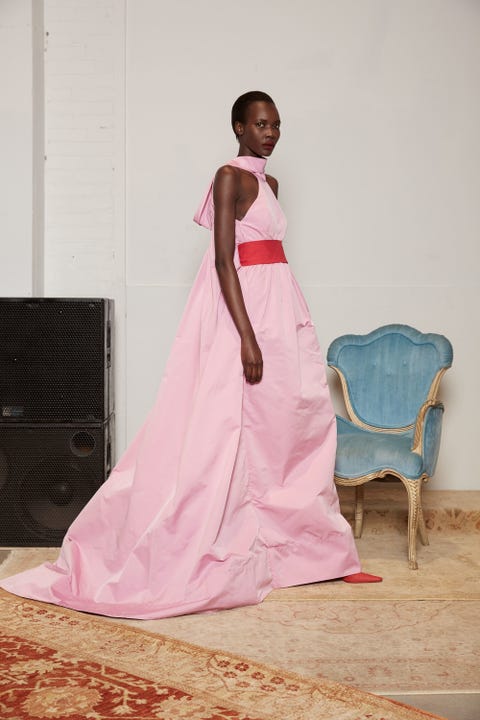 Rosie Assoulin
Now, for one of the more nail-biting Rose Ceremonies, we're pulling this rosy Rosie Assoulin—and we will personally pummel Jeremy B. if he ruins it with any of his sad-boy tears.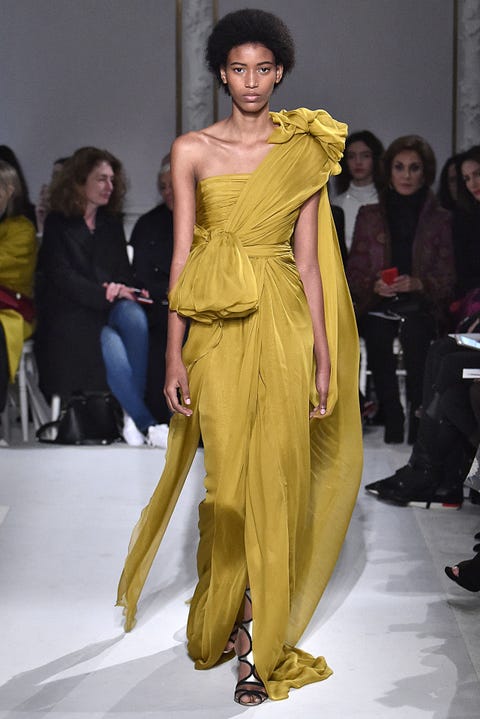 Giambattista Valli Couture
Whoopee, the Final Rose! This mustard fantasy might be a bit fussier than usual for our girl, but go big or pack all the remaining contestants into a single limo and send them home, right?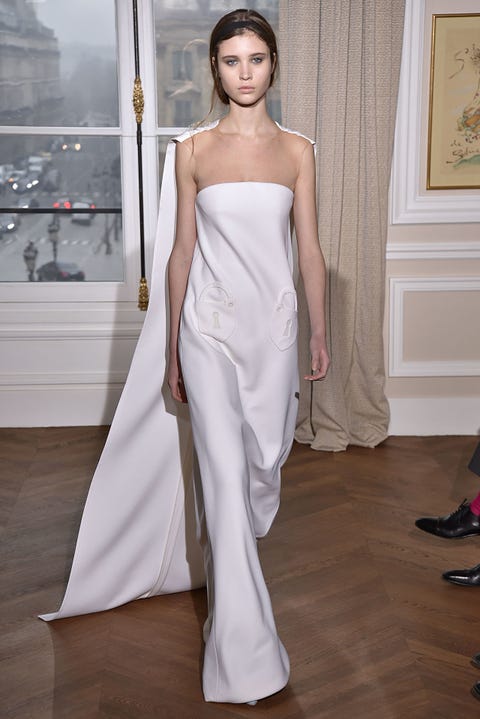 Schiaparelli Couture
And if all goes well...she'll flounce into the post-show chat thingy like "This is what I would've worn had y'all not been losers just in it for the free publicity."
This content is created and maintained by a third party, and imported onto this page to help users provide their email addresses. You may be able to find more information about this and similar content at piano.io