Everything in Fashion Looks Like Fruit Emoji Right Now and We Have Proof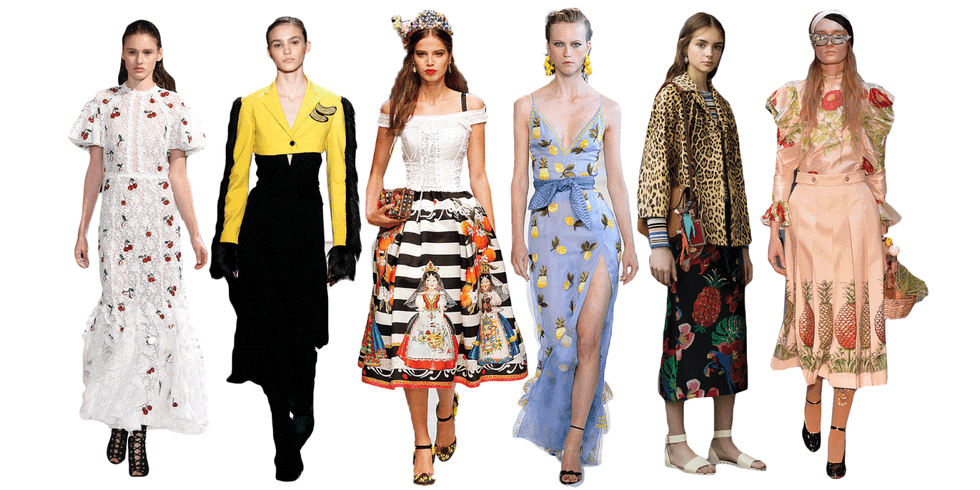 Getty, courtesy, design by Betsy Farrell
Unless you've been living in a pineapple under the sea, you will have noticed that cherries and strawberries and, basically, fruit salad are the newest fashion darlings. Not convinced? Ahead, 17 outfits that look like they came straight from the produce department.
Giambattista Valli
Fruit ID: 🍓
Nobody can say why, but strawberries are one of the sexiest fruits—especially when they're paired with a hot-and-cold mix of sheerness and granny panties.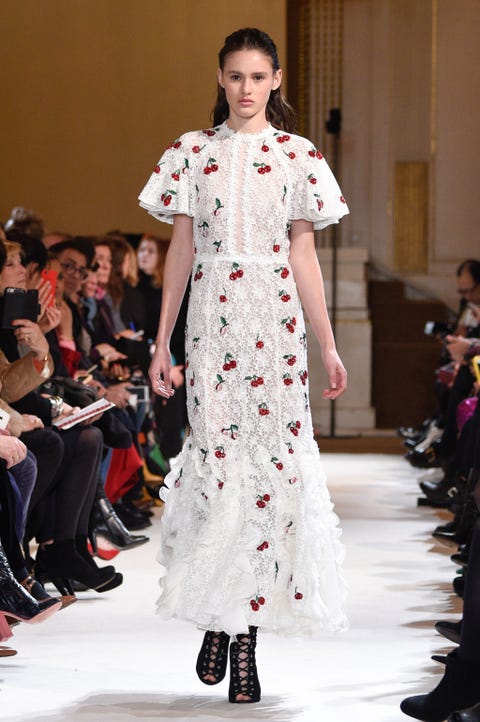 Giambattista Valli
Fruit ID: 🍒
Same with cherries, which are shaping up to be the new, new It fruit. (Did I just say It fruit?)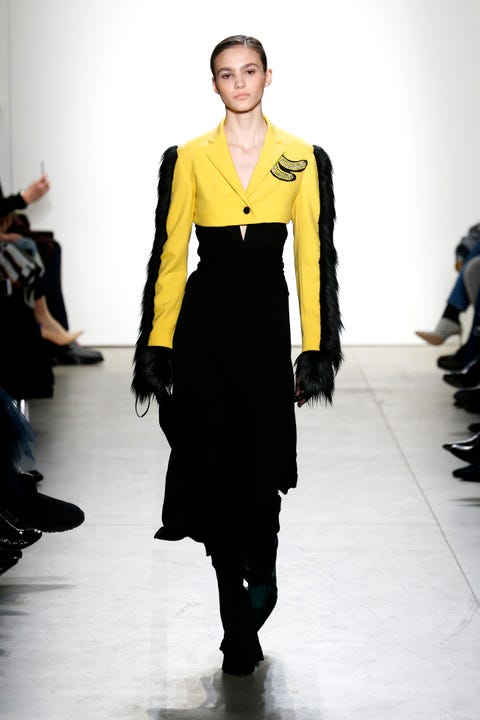 Tome
Fruit ID: 🍌

As a symbol of the Guerrilla Girls art collective. And getting your recommended daily intake of potassium.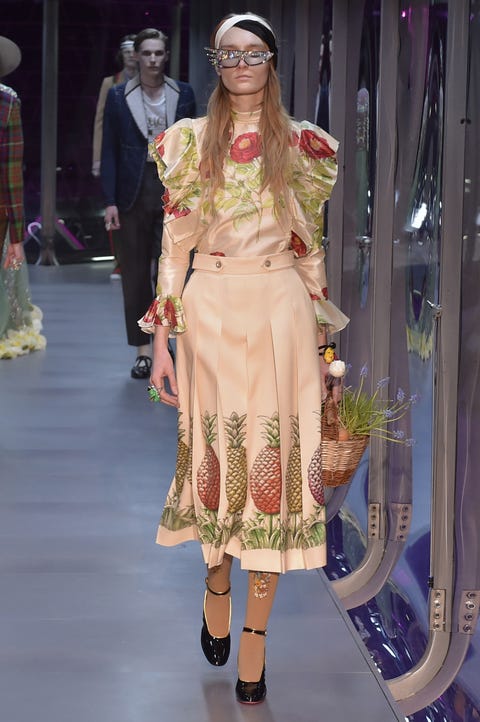 Gucci
Fruit ID: 🍍
They've infiltrated practically every arena of life, from home décor to phone cases to the music industry (as in pineapples are to some bands as what the Jolly Roger is to pirates). Now they're coming for your closet.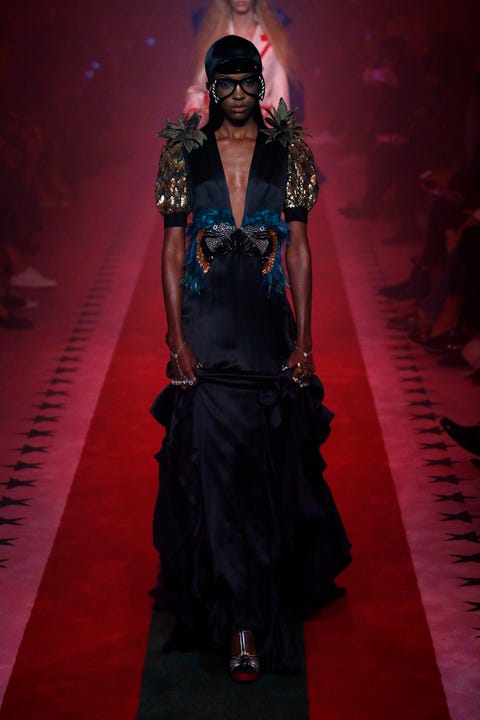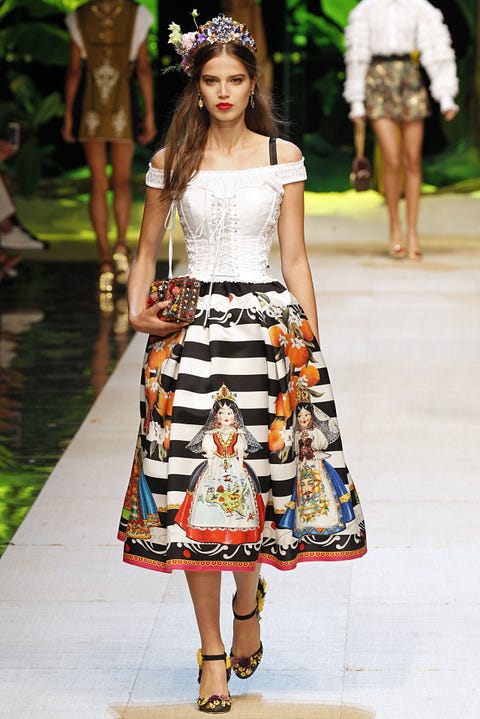 Dolce & Gabbana
Fruit ID: 🍊
Orange you glad I can't complete the joke?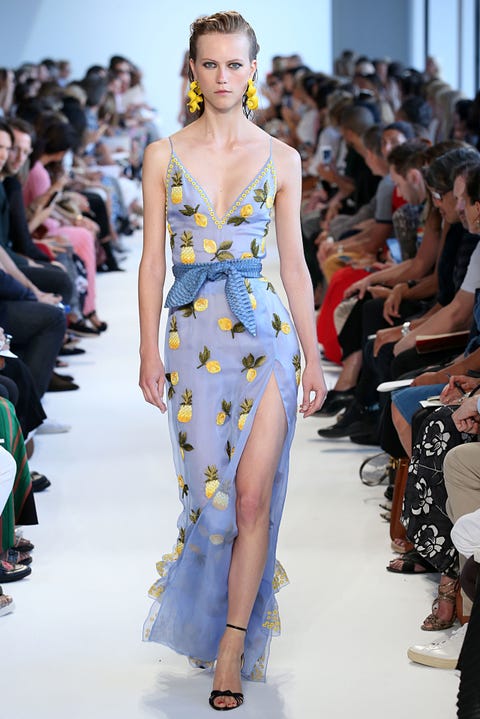 Altuzarra
Fruit ID: 🍋
Thanks, Beyoncé.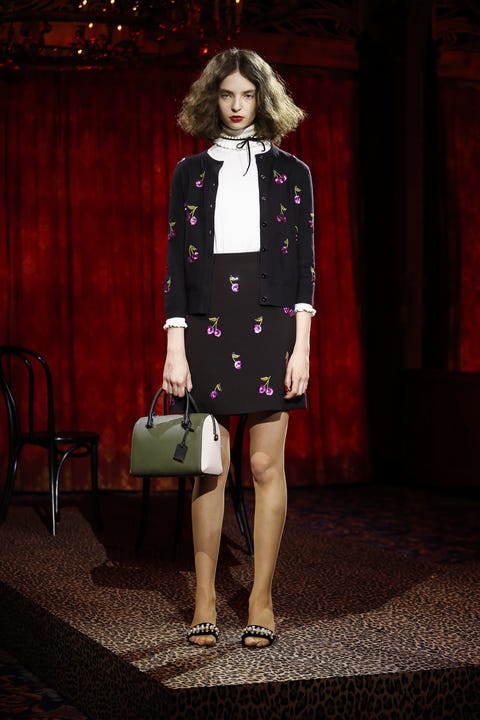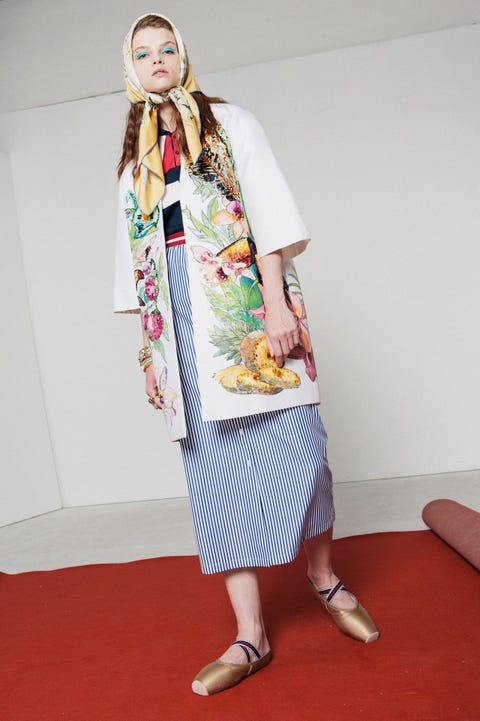 Stella Jean
Fruit ID: 🍍
As part of a balanced diet and the still life on your jacket.
Giamba
Fruit ID: 🍍🍍
::figures out way to wear it backwards::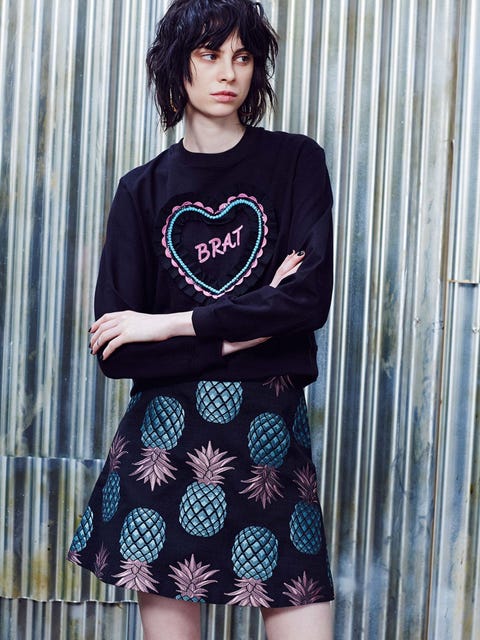 House of Holland
Fruit ID: 🍍
Millennials, in one outfit.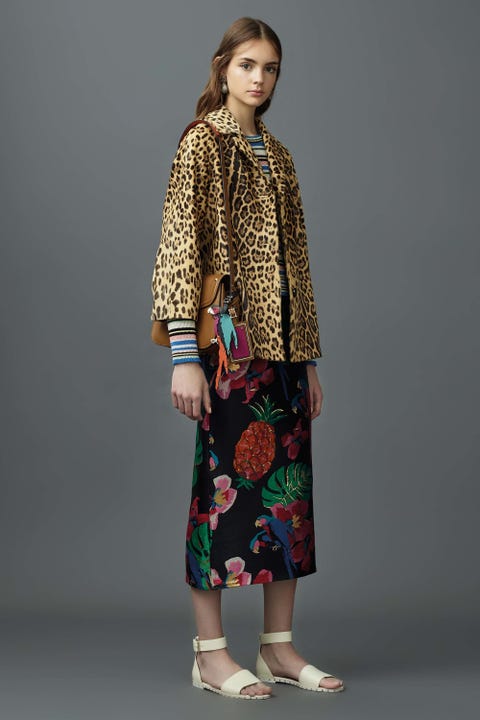 Valentino
Fruit ID: 🍍
Once again for the people in the back: Leopard is a neutral—if this pic doesn't prove it, nothing will.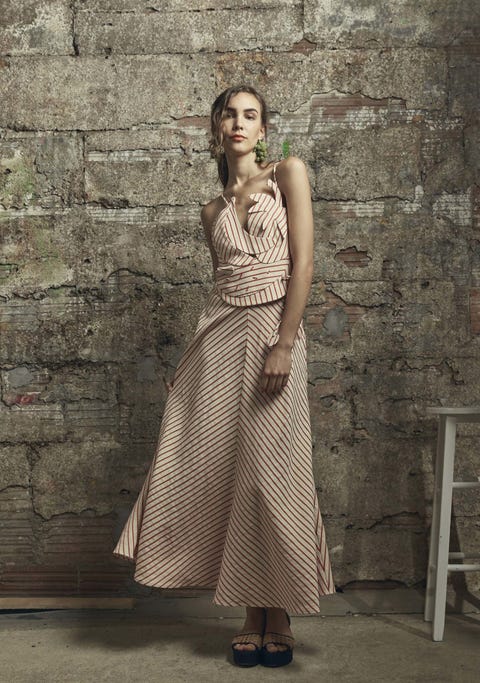 Rosie Assoulin
Fruit ID: 🍌, 🍓, 🍉
If you look closely, these are the shapes that make up the patchwork top.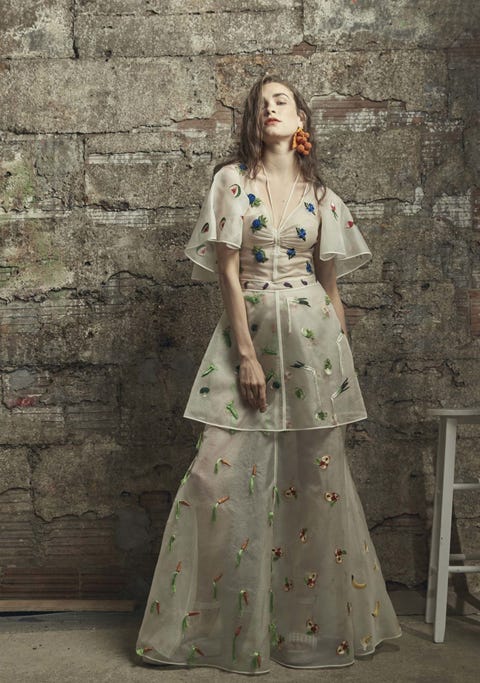 Rosie Assoulin
Fruit ID: 🍍, 🍉, 🍇, 🍌, 🍑, 🍆 (it is technically a fruit—look it up)
We also spy some radishes, carrots, and a whole lot of "I want to get married in this like I'm in a Gail Carson Levine fairy tale."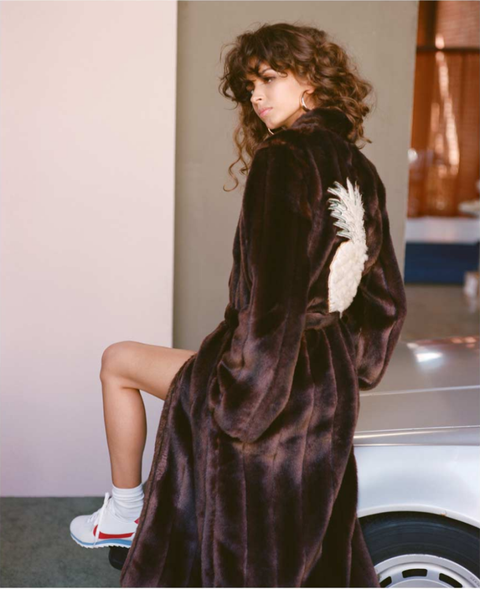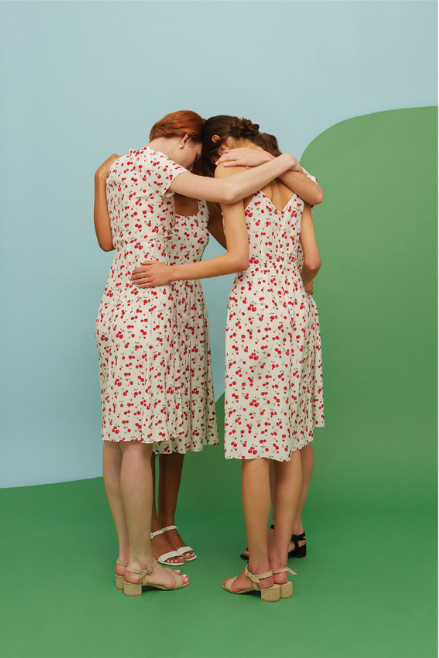 HVN
Fruit ID: 🍒
It's not a huddle—it's a salad.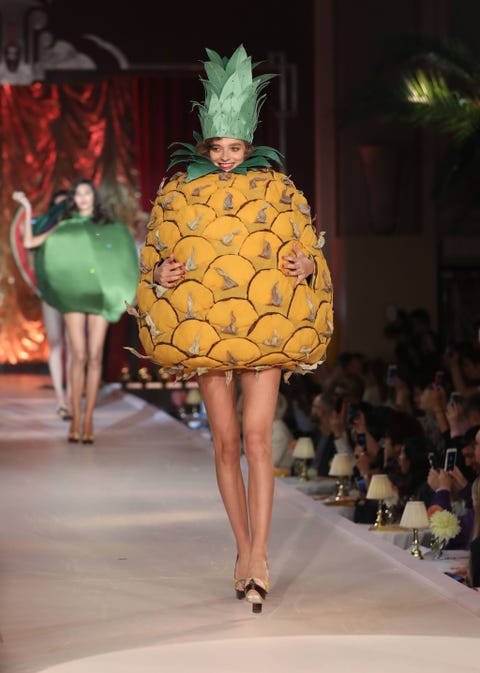 This content is created and maintained by a third party, and imported onto this page to help users provide their email addresses. You may be able to find more information about this and similar content at piano.io