Editors handpick every product that we feature. We may earn commission from the links on this page.
Giddy-up: Fashion Week Isn't Over, but We Can Already Call This *The* Next Big Trend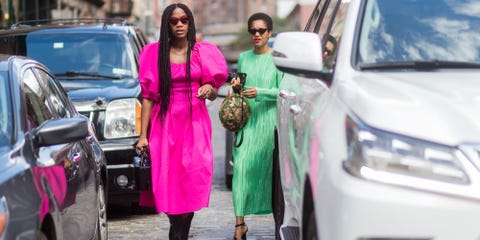 There are still a few more days to go yet—then three more weeks overseas—but ladies and gentlemen, we've got an early Fashion Week winner: cowboy boots, set to become the only shoe that matters. Ahead, 10 examples that might spur you into action (I'm laughing way too hard, sorry).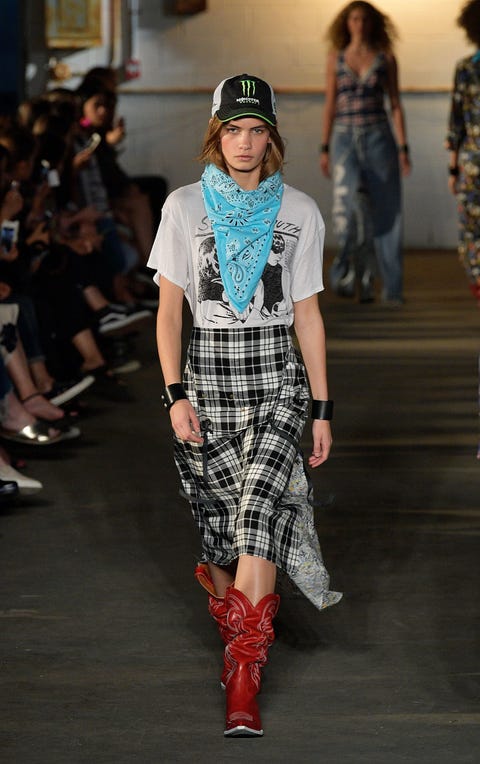 Red Boot
From R13, we've got a nod to a particular subculture that wears Monster-branded trucker hats and plaid shirts not for the irony, but utility. (Even if in this instance, that plaid shirt has been tied into a skirt.)
Shop similar: Durango, $119
BUY IT: zappos.com.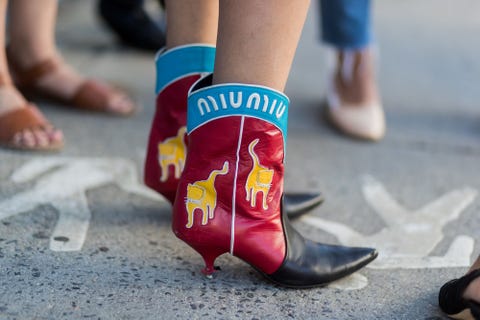 Red Boot
When the street style is already next-season.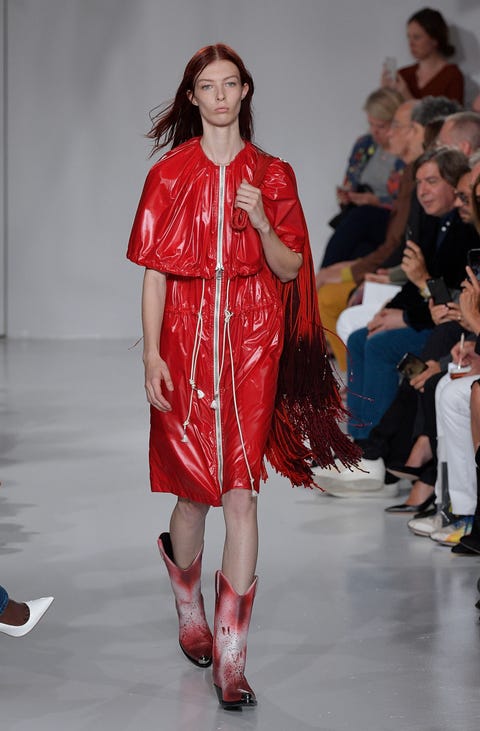 Red Boot
And at Calvin Klein, the cowboy boot's normalizing power. Here, with a rubbery dress, they bring Raf Simons' American horror story down to earth.
Shop similar: Calvin Klein, $1,295
BUY IT: barneys.com.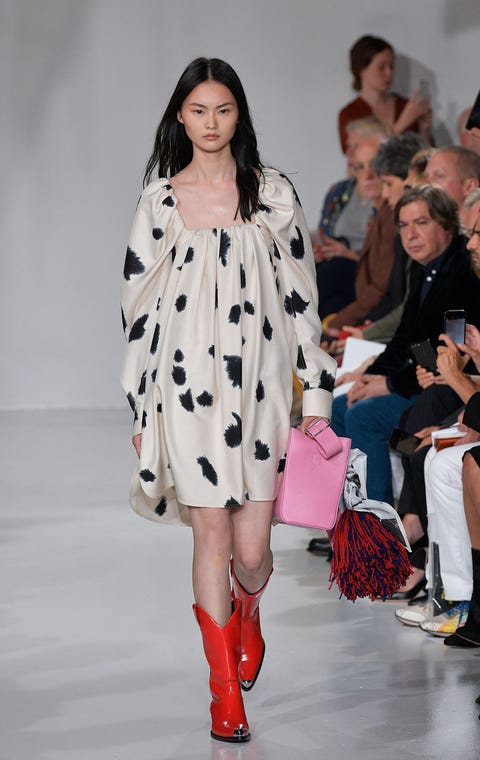 Red Boot
Note the red shoe against the pink bag—big color combo for spring, you heard it here first.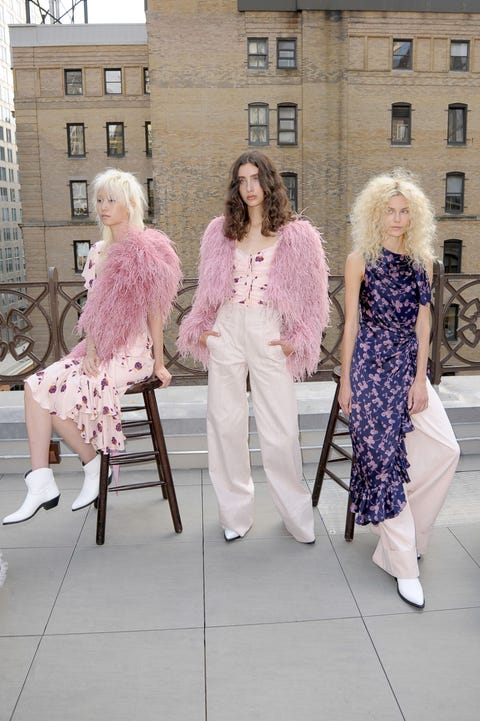 White Boot
But that's not all! To show the versatility of the cowboy boot in non-close-to-its-intended usages, here they are topping (or bottoming, lol) off a series of looks from party-ready designer Cinq à Sept. See how they take down the fanciness of a marabou jacket? Clever.
Shop similar: Marc Jacobs, $284
BUY IT: stylebop.com.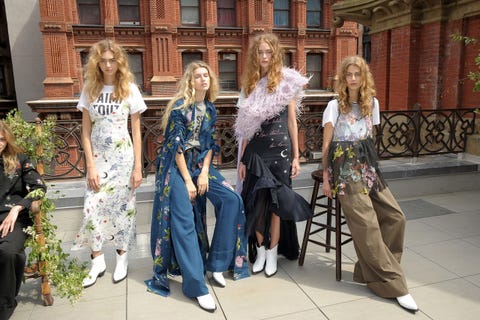 White Boot
Especially into them with a gown, but if we're being honest, we're much more likely to copy the left-most look—where the boots replace sneakers in a slip dress/T-shirt pairing—for a more unexpected finish.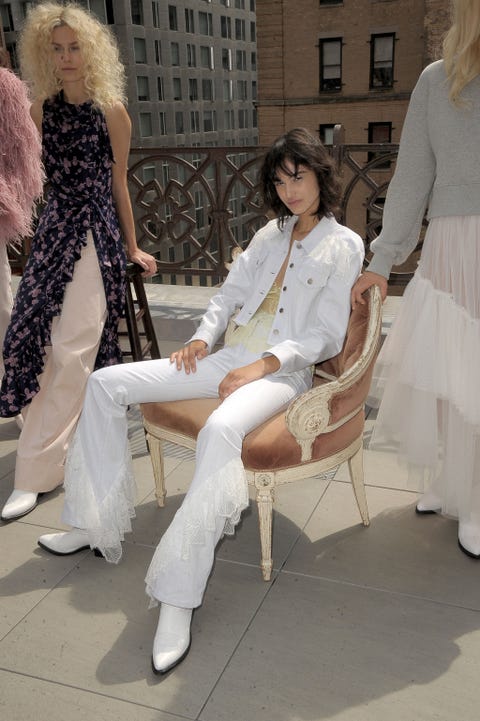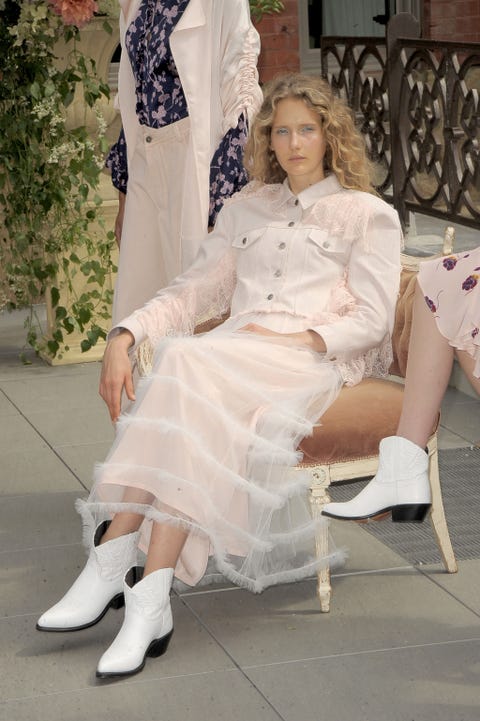 White Boot
Saloon madame who could shot you between the eyes at fifty paces with a sawed-off rifle in a great way.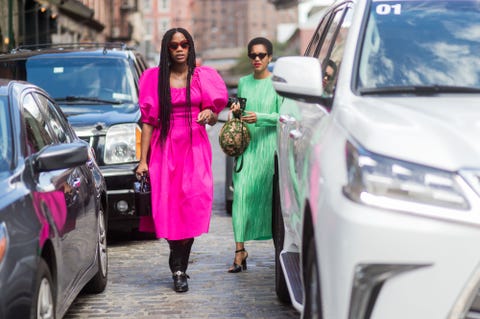 Black Boot
Most bloggers and fashion people who've worn versions of this puff-sleeve Regina Pyo dress have done so with ladylike heels, but not Jan Quammie. How cool is she? (Also, another mega color moment with Tamu McPherson's minty green.)
Shop similar: Valentino, $695
BUY IT: therealreal.com.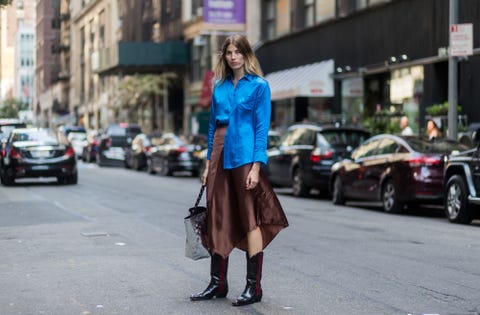 Black Boot
And if it's got Veronika Heilbrunner's stamp of approval—being that she's sold us on Timberlands and legit running shoes with dresses—we're once again very here for this.
This content is created and maintained by a third party, and imported onto this page to help users provide their email addresses. You may be able to find more information about this and similar content at piano.io