Editors handpick every product that we feature. We may earn commission from the links on this page.
15 Outfits That'll Help You Nail That Job Interview
These ensembles are our best offer.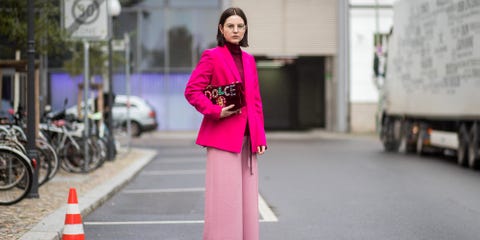 You've brushed up your LinkedIn. You've loaded it with enough keywords to bypass the résumé-scanning algorithm. Now, what do you wear to the interview to clinch the deal and convince your potential future employer that you aren't three kids stacked up and wrapped in a trench coat? Here, 15 bright outfit ideas ahead.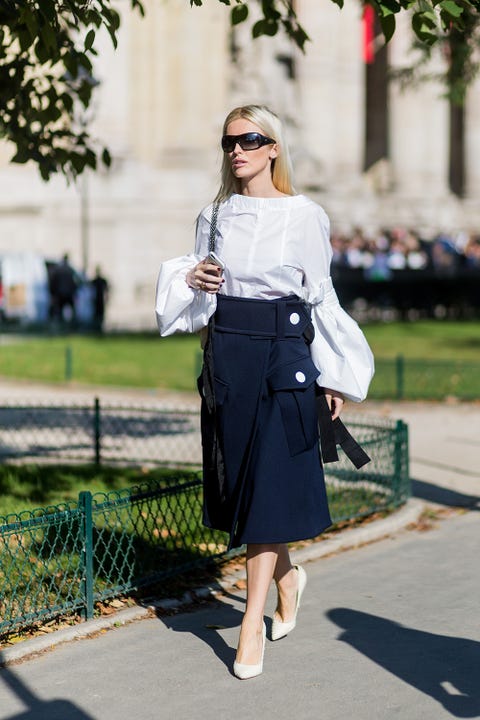 Have you got a white shirt? Is it actually still white, though? Take it to the cleaners first, then wear it with a low-key fashion-y midi skirt and heels. Yer an adult, 'arry.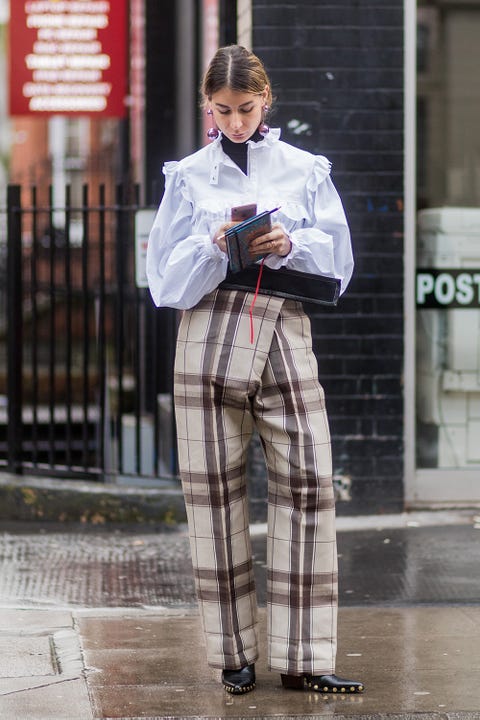 If it's a more creative gig you're being interrogated for, and it's cold out, layer a turtleneck under there, swap the skirt for trousers, and add boots.
Shop similar: Tibi, $325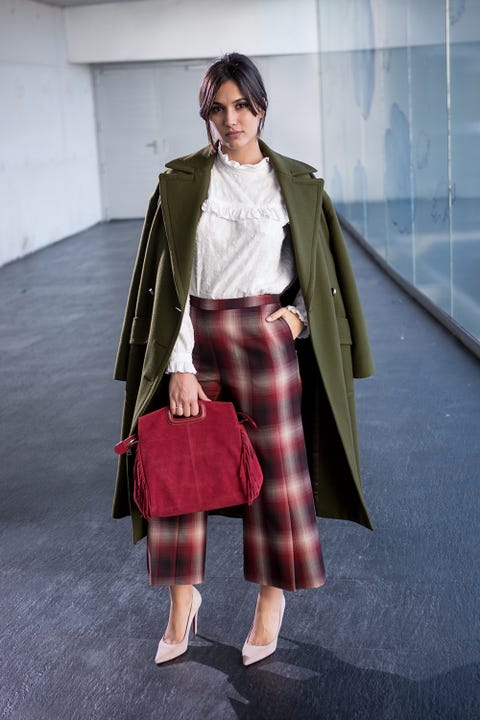 Or choose checked culottes and a good coat, which 100 percent makes a difference in bearing, if not first impressions, should an assistant take it away from you before the big song-and-dance. But it's the confidence that counts.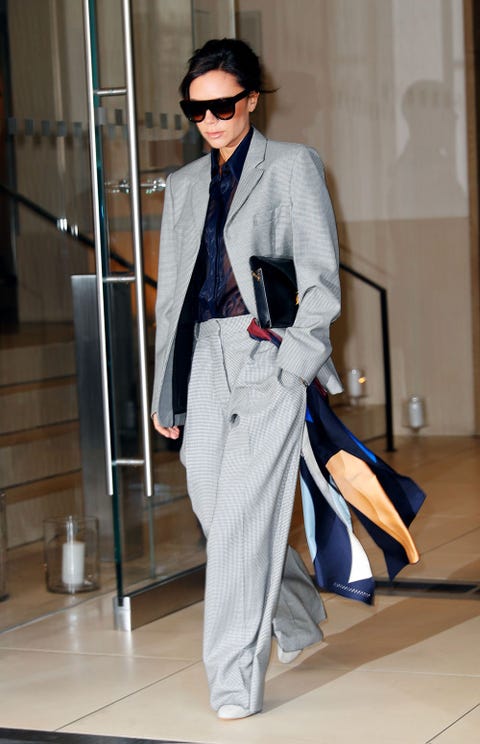 Now we move on to the suit segment, in which I show you a bunch of different-cut suits and differently styled ones. Basically, suit propaganda. Here is VB in an immaculately slouchy one with an absolutely perfect pant break.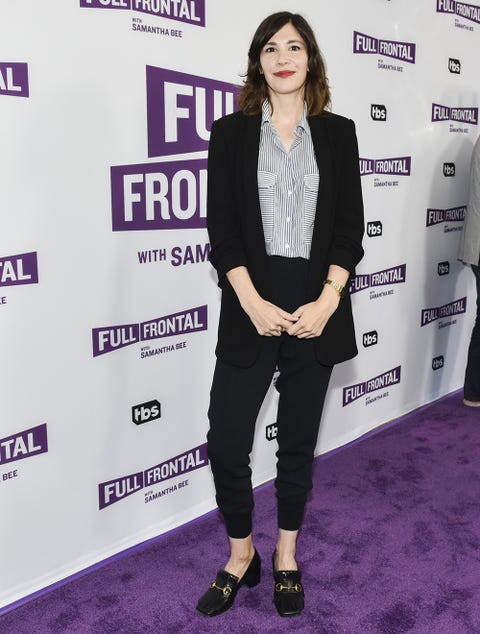 In contrast, Carrie Brownstein's suit personality is youthful and cropped (pants-wise) but also lengthened (jacket-wise).
Shop similar: Church's, $550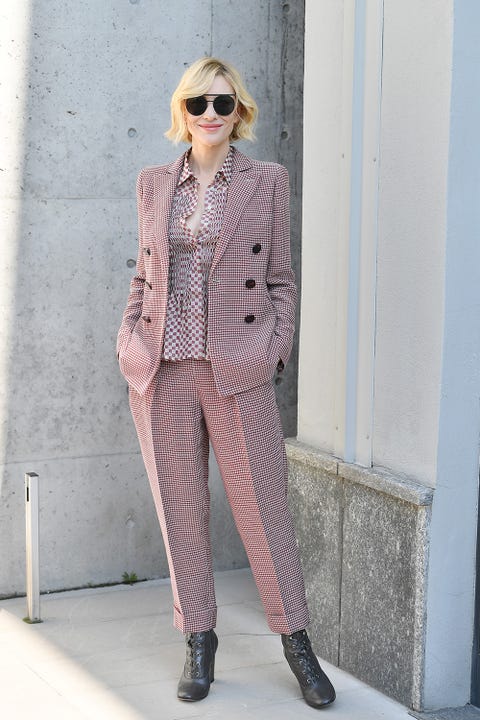 Whereas Cate Blanchett's is roomy and relaxed but tied together in color and print.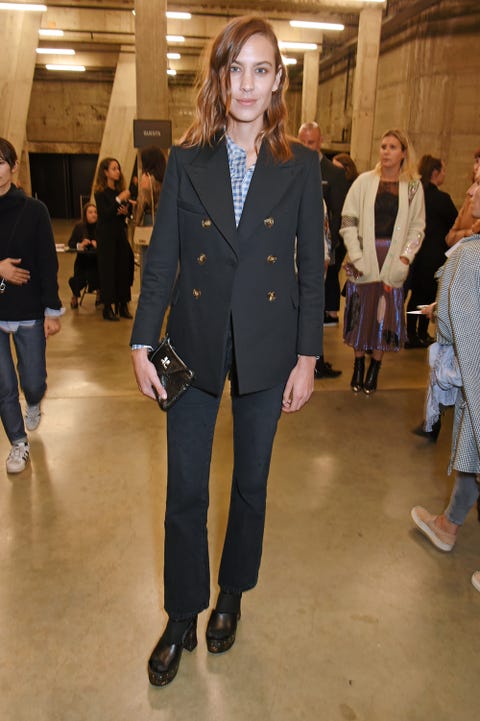 Essentially, if you want to be ready to interview at a phone call's notice, you should have a suit of some sort, even if it is cobbled together from separates. Easy enough to accomplish if you look for dark colors and fabric of similar weight.
Shop similar: Courrèges, $175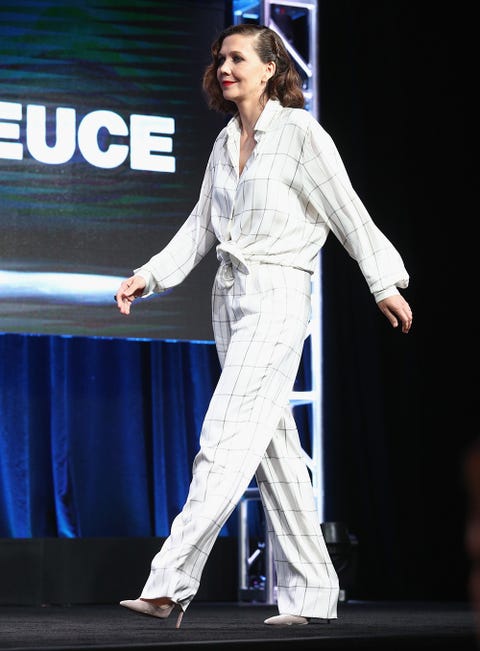 As the suit part of this program ends, the alterna-suit portion begins. Maggie G.'s co-ords, though pajama-like in fit, could work as they're also one cohesive set. Still, best avoid if you're trying for a corporate law job.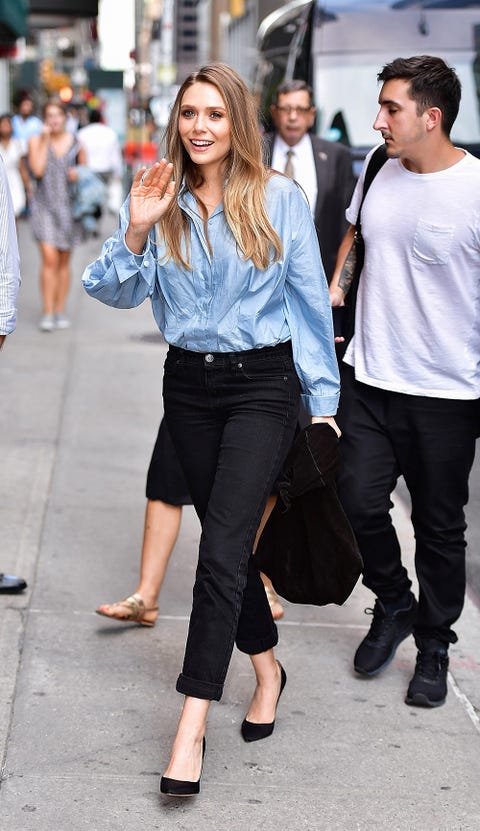 I do think you could wear jeans to an interview, though you must play it by ear, and your ear must hear something like, "We're pretty chill around here." Then, you could go ahead and tuck a roomy button-down into the darkest-wash pair you own. In this case, dressy shoes are a must.
Shop similar: Topshop, $75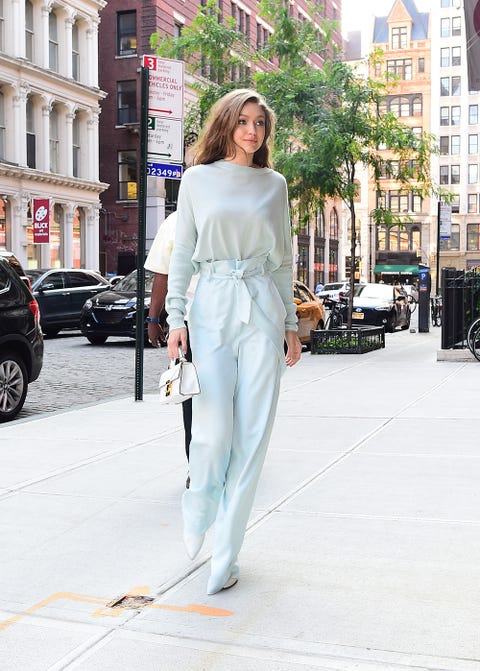 Or, to play it a bit safer and feel as tall and lithe as Gigi Hadid, pretty much any well-cut separates in the same color will do.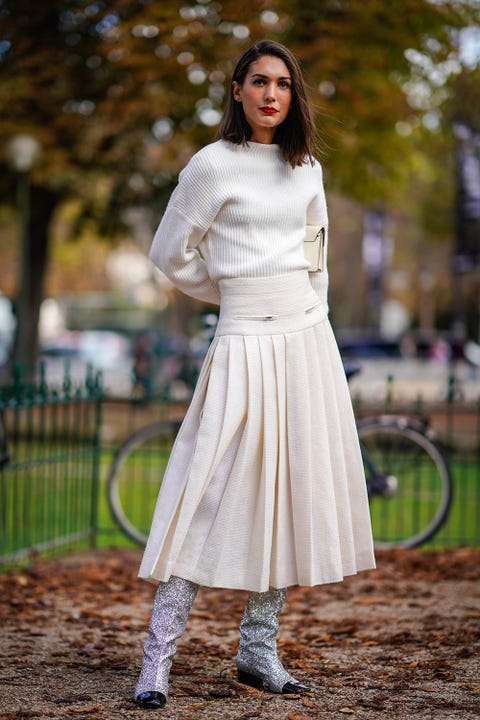 Ditto, but with a pretty pleated skirt. Use your judgment on sparkly Chanel boots.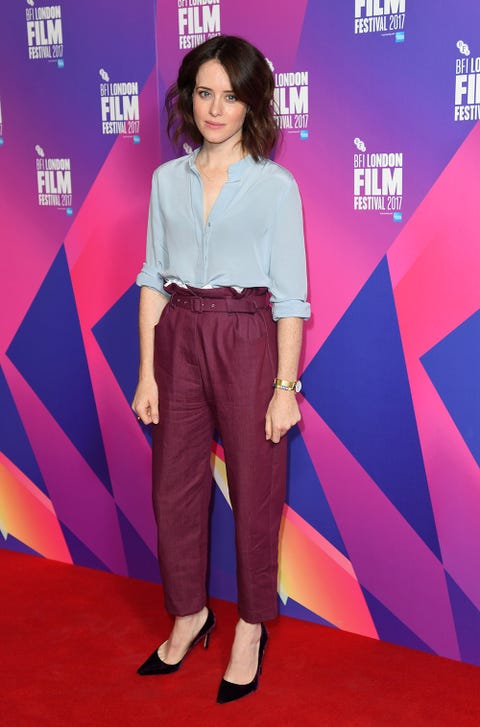 Complementary colors totally go too, as seen on Claire Foy.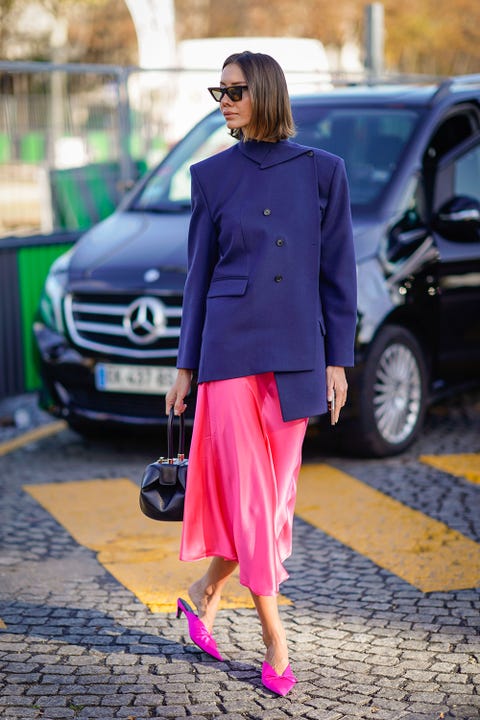 If you're very confident about your color sense and/or are auditioning for a role for which you would need solid color sense.
Shop similar: Tibi, $425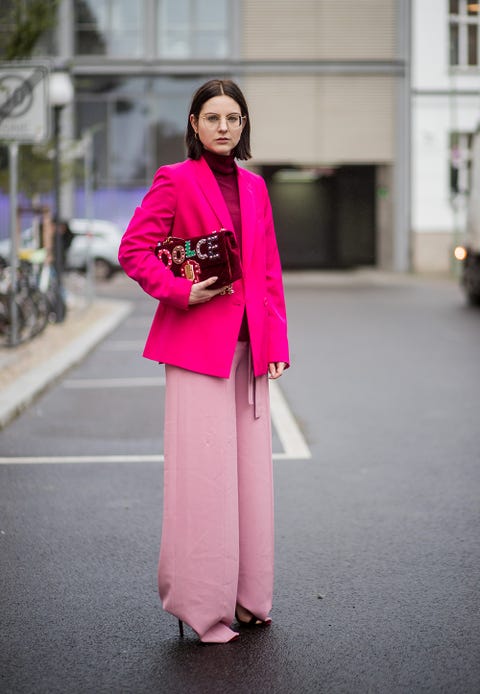 And if you're less confident, tones in the same color family are a safe bet.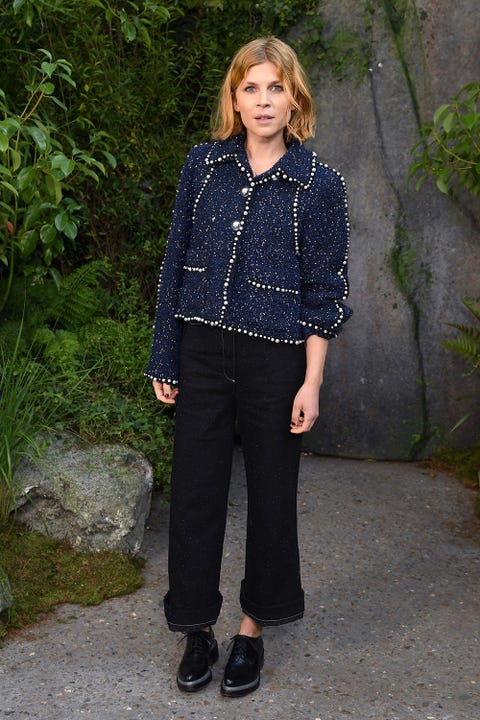 Or, as always, black and navy. Which, yes, can go together.
This content is created and maintained by a third party, and imported onto this page to help users provide their email addresses. You may be able to find more information about this and similar content at piano.io