7 Chic Sweaters That Go from Netflix to Networking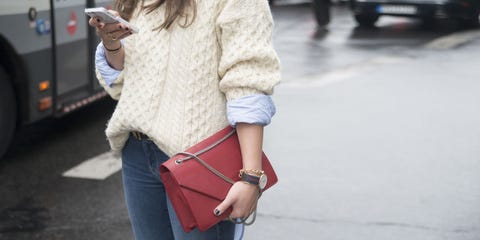 We still stand by our inner five-year-old's sentiment: Getting dressed is hard. It's even harder when all you want to do is cozy up in a blanket masquerading as a top (known to normals as a "sweater") and never take it off. But while some may say this isn't "professional" or "work-appropriate" attire, we'd tell them to back off—they're just not doing it right.
Here, seven sweaters that are totally office/drinks/date ready (but are also perfect for snuggling on the couch—no judgment).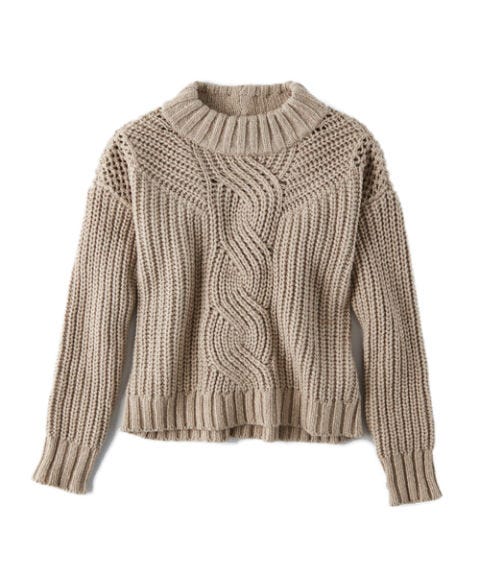 This chunky topper features a cropped silhouette to negate any extra bulk. Pair with sleek leather leggings or high-waisted trousers for a streamlined look.
American Eagle Mock Neck Crop Sweater, $29.97; ae.com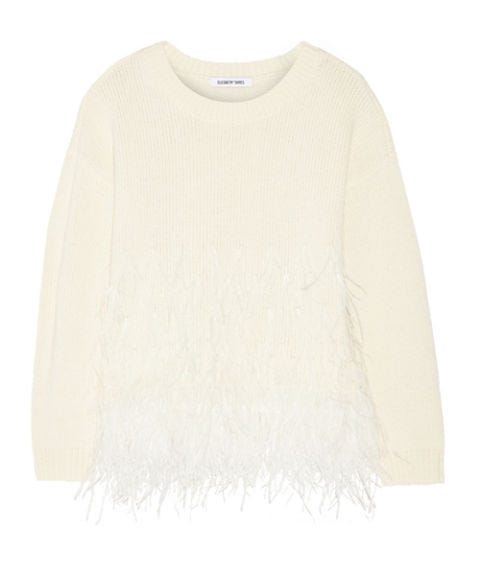 This Elizabeth and James sweater is embellished with feathers to add texture and a fun finish. Pair with your favorite long skirt or even dark denim for a look that can be worn 24/7.
Elizabeth and James Feather-Trimmed Sweater, $485; net-a-porter.com
We're pretty sure you can get away with wearing a Chloé mohair sweater *anywhere* and with *anything*, but we'd pair it with tailored pants to offset the chunky vibe.
Chloé silk, mohair, and wool-blend turtleneck sweater, $717; net-a-porter.com
This might look like an ordinary sweater, but the back features a tie that gives it a little oomph/polish.
Veda Getty Wool Angora Tie Back Sweater in Toffee, $295; thisisveda.com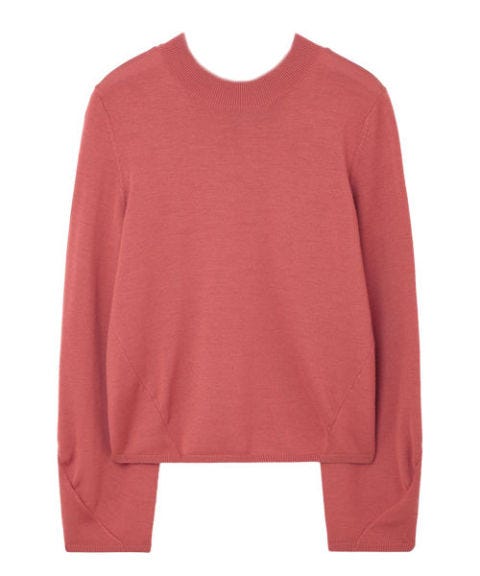 This sweater can be worn with anything—pencil skirt, pants, jeans. Wear it with a button-down and delicate jewelry when you have a meeting with your boss and pajama pants and Oreos when you're at home and you don't.
COS Rounded Sleeve Jumper, $99; cosstores.com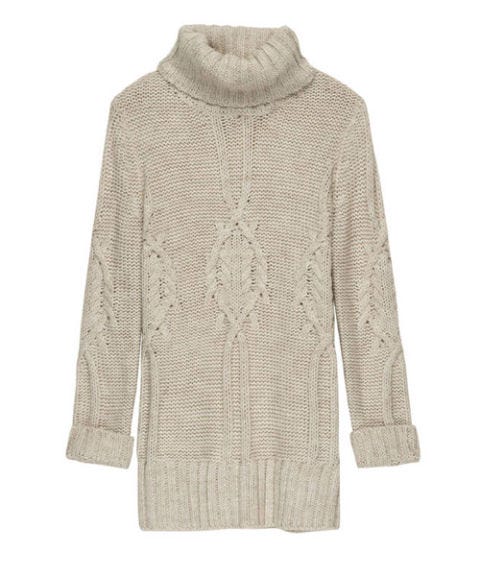 Leggings, ponytail, and a bold lip and you're ready for a brainstorm, happy hour, or chill sesh.
Bobeau Cable Knit Sweater, $82; bobeau.com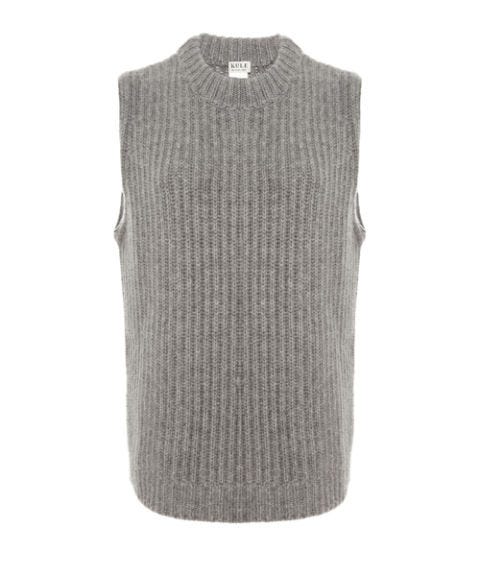 A cashmere sweater vest can be worn solo or with a blouse underneath—because a transition piece is a wardrobe must.
Kule Viceroy Cashmere Sweater Vest, $495; kule.com
This content is created and maintained by a third party, and imported onto this page to help users provide their email addresses. You may be able to find more information about this and similar content at piano.io