Kim Kardashian and North West Are Having Outfit Issues
The struggle is real.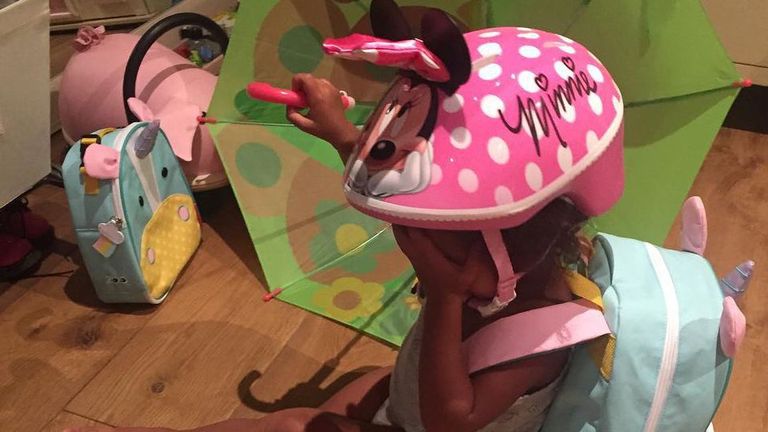 (Image credit: Instagram)
When your mom is a former stylist, it must be hard to assert your personal style—especially when said mom is Kim Kardashian. Kim and her daughter, North, had a bit of a disagreement on what the toddler's #ootd would be.
The reality star shared a photo of two-year-old Nori wearing a Minnie Mouse bike helmet, a unicorn backpack, a little white tank, and carrying a lime green flower umbrella. The caption read, "The struggle is real! We cannot go out of the house like this!!! LOL," and judging from the face-palm situation we're guessing little North is not amused with her mom's fashion interference.
An hour later, Kim shared a second photo on Instagram. "We compromised," she wrote. Unicorn backpack and umbrella (which apparently has ears) stayed, but the head gear had to go.
We can't wait to see how this sort of scenario plays out once North is a teenager.
Sarah Lindig is the senior digital editor, overseeing special projects for Harper's Bazaar.