The Most Hilarious Reactions to Kim Kardashian and Kanye West's Baby Name
"Kanye West's kids are like Google maps directions."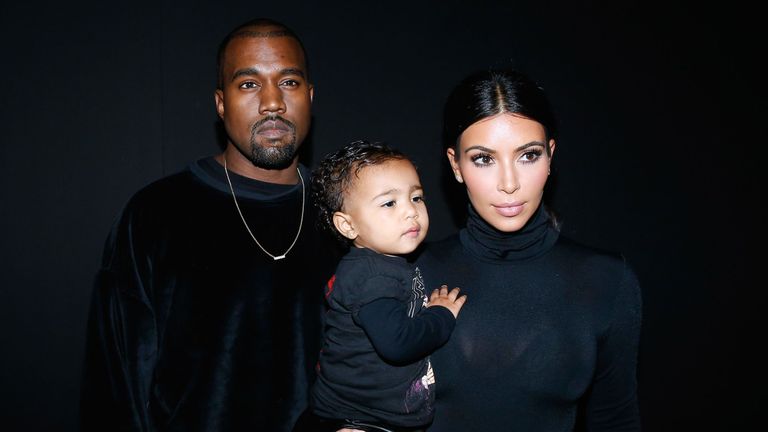 (Image credit: Getty Images)
Kim Kardashian just announced the name of her and Kanye West's third child—after making us wait a whole THREE DAYS after she was born. Welcome to the world, Chicago West, or Chi (pronounced shy) for short.
With a name like that, you can expect some *reactions*. Within minutes of revealing her name, Chicago West was trending on Twitter.

every time I see Chicago West all i'm going to be thinking of is...😂👇 pic.twitter.com/0Fp3vuU98jJanuary 19, 2018
See more
I'm really confused as to why Kim & Kanye named her "Chicago West" when Kanye is from the South Side of Chicago 🤔January 19, 2018
See more
Kanye West's kids are like Google maps directions - Go North West, make a left at Saint West, you have arrived to Chicago West.January 19, 2018
See more
Y'all I literally saw Chicago West trending and thought it was new Netflix or Broadway musical. Just Kanye & Kim's baby name. ¯\_(ツ)_/¯January 19, 2018
See more
kim: what usernames are availableinstagram: we only have @zorpwest and @chicagowest remaining everything else has been takenkanye: ok chicago west it isJanuary 19, 2018
See more
Hahaha as if #KimKardashian called her child #ChicagoWest- it sounds like a pizza. 'The thin crust, crispy Chicago West.' 🍕😂 #DeadJanuary 19, 2018
See more
Since Chicago (weird that we can say that now) was born, people have been speculating what kinds of out-of-the-ordinary names Kimye could come up with. Safe to say, it's going to take some getting used to. And now we'll be referring to the Kardashian-West kids as:

RELATED STORY
RELATED STORY