Of Course: Justin Bieber Posted a Completely Nude Photo on Instagram
Nothing like a bit of nature to inspire an au naturale photo shoot.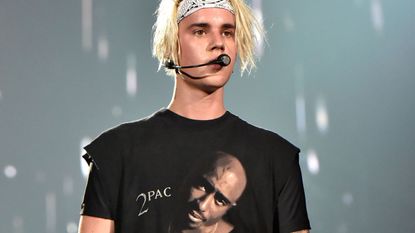 (Image credit: Getty Images)
Happy Easter! You're about to be blessed with the two ~sexiest~ easter eggs of all time: Justin Bieber's ass cheeks!
The Biebs posted a photo of his naked buttocks to Instagram on a recent camping trip. He captioned the photo "dat ass doe" because life is full of amazing treasures.
Justin is currently on his Purpose tour and it appears these photos were taken somewhere in California or Nevada—any guesses as to where exactly? Please let me know so I can travel there and cleanse my soul in these holy waters.
Also, you should know that each and every one of Bieber's camping photos are gold and the captions are even better:
Follow Marie Claire on Instagram (opens in new tab) for the latest celeb news, pretty pics, funny stuff, and an insider POV.
I write on Fox's THE GREAT NORTH. Before that, I wrote and edited for Cosmopolitan (opens in new tab) magazine and the Jezebel (opens in new tab) blog. My writing has also appeared in the New York Times, The New Yorker, Esquire, VICE, Marie Claire, McSweeney's, California Sunday, BUST, Elle, Village Voice, Harper's Bazaar, LA Weekly, Eater, Fast Company, Mic, Atlas Obscura, and more. I co-host/co-produce a comedy/storytelling (opens in new tab) show on the first Friday of every month at Stories in LA. I have a degree in Film and TV from NYU's Tisch School of the Arts.