Kim Kardashian Face-Swapped with North, Kourtney, and Herself—Decided Her Face Was Best
Klassic Kim.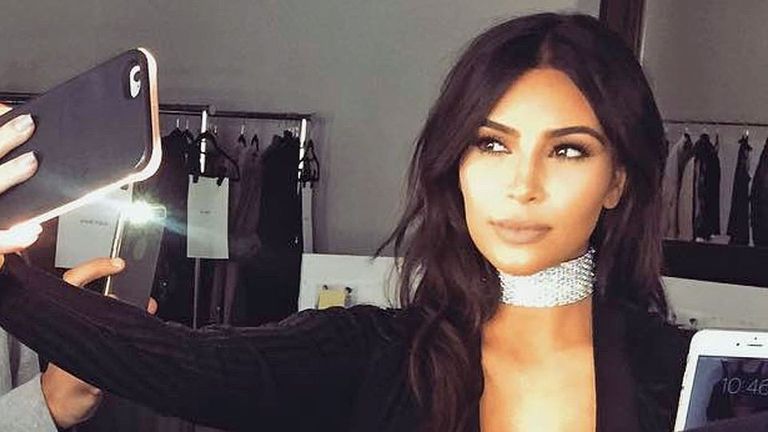 (Image credit: Instagram)
Another day, another deep metaphysical conundrum posed by Kim Kardashian. "Has anyone ever tried to face-swap with themselves?" she pondered last night amidst a Snapchat face-swapping session of epic proportions.
First, she tried to answer that question:
From there, Kim went on to trade mugs with her adorable daughter North, which we're pretty sure North would actually love:
Then some more Kim-on-Kim action…
Next up: Kourtney. Kim swapped faces with her older sister, proving exactly how alike they look. Possibly even more so than when she and Kylie twinned (opens in new tab) on Snapchat a few months back.
Then back to Northy. "Is this what she's gonna look like when she gets older?" Kim wondered. "Kinda weird." (Hah.)
Aaannd more Kim face time, except this time a throwback to her 12-year-old self from their family Christmas card.
One more of North. Just look at that adorable, uncontoured button nose! ☺️
The selfie queen signed off with a final face-swap with herself, which she decided was actually the best of the bunch. (Captioned: "Am I annoying yet? #FaceSwap) "But I'm still loving me as me," she said with a laugh. "The best." THE. BEST.
Follow Marie Claire on Facebook (opens in new tab) for the latest celeb news, beauty tips, fascinating reads, livestream video, and more.
I am an experienced editor, writer, and creative strategist, specializing in fashion, beauty, and lifestyle content for digital media outlets, as well as video and social platforms. While I currently operate as a freelance contributor/consultant, with such clients as The Zoe Report, my 10+-year background in the industry was cultivated at the dot-coms of elite publications, including Harper's BAZAAR, ELLE, and Marie Claire.