Justin Bieber Announces His New Hair with His New Justmojis
Justin + emojis = Justmojis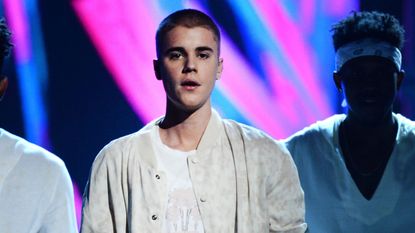 (Image credit: Getty)
Did you know that Justin Bieber changed his hair? Did you also know that he released his own line of emojis called Justmojis?
What you really need to know is that Bieber has tapped into the marketing savvy of a Kardashian-Jenner (Kimojis are the OG celebrity emojis after all) by prompting fans to download his new app ($2.99) in order see his brand new 'do.
Apparently that savvy can only last so long against the dire need to share pictures of yourself. If you fought the urge to buy the Justmojis app, Bieber revealed that his recently buzzed hair is back to platinum blonde.
In case you forgot that this isn't Bieber's first time with blonde hair, he shared a Justmoji of him with long platinum locks in desperate need of a bathroom (in case you also forgot about that infamous bucket incident.)
Congrats on the new app, Biebs!
Celebrity news, beauty, fashion advice, and fascinating features, delivered straight to your inbox!