Here's What Each of the Kardashian-Jenner Sisters *Actually* Eats Everyday
Kendall and Kylie FTW.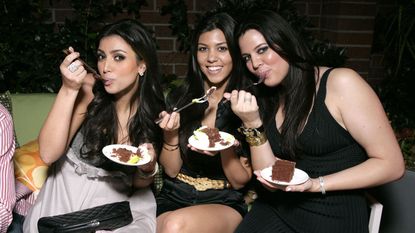 (Image credit: Getty Images)
In a recent blog post on her website Khloe Kardashian revealed what all her sisters eat in a day, and it turns out they're all pretty ~intense~, just in different ways! She titled the post, "My Sisters' Diets Are Cray," and she is right. They are cray.
"We all have such different eating habits that sometimes when we're trying to choose a restaurant I wonder if we're even related. LOL!," she wrote. LOL, indeed!
First up, Kim Kardashian! KiKi has a very regimented diet because, as you know, she's trying to get skinnier than ever before because that's a goal that humans busy themselves with while waiting for death!
"I wouldn't last a day on Kim's new diet," Khloe wrote about her sister's Atkins-based plan. "It involves cutting out all sugar and carbs but it allows meat and dairy. I like sweets too much and also don't eat red meat or dairy so I'm saying hell no to this one!"
Me too, Khloe! (I type with one hand as I eat coconut ice cream with the other.)
Next up, Kendall Jenner! Who apparently has the metabolism of Michael Phelps because she loves to eat straight-up garbage.
"People always find it funny that Kenny is on the anti-model diet," she wrote. "She loves burgers and pizza and goes to In-N-Out all the time. Kendall is my go-to girl on cheat day!"
She said Kylie Jenner's diet isn't much different from Kendall's, but with one big exception.
"Kylie eats like a typical teenager but she's also super aware of what she puts in her body when it comes to fresh and organic foods," Khloe wrote about her youngest half-sister. "It's all about that moderation, boo!"
But nobody holds a candle to Kourtney Kardashian's super strict diet.
"Kourt only eats organic food and has pretty much convinced herself that she is allergic to dairy and gluten too," Khloe wrote about her oldest sis. "She's by far the most cray about her diet! I always feel like I need to lock my pantry before she comes over so she doesn't yell at me for what's in it, LOL."
So there you have it! If you want to eat like a Kardashian-Jenner, you should lock up the gluten, get a frequent diner card* at In-N-Out, and try not to go too insane.
*Does such a thing exist? Because if so, I've been wasting my life. Those fries are the actual elixir of happiness!
Celebrity news, beauty, fashion advice, and fascinating features, delivered straight to your inbox!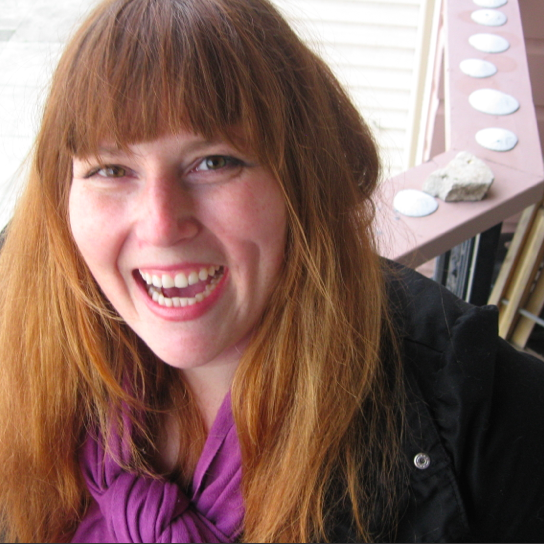 I write on Fox's THE GREAT NORTH. Before that, I wrote and edited for Cosmopolitan magazine and the Jezebel blog. My writing has also appeared in the New York Times, The New Yorker, Esquire, VICE, Marie Claire, McSweeney's, California Sunday, BUST, Elle, Village Voice, Harper's Bazaar, LA Weekly, Eater, Fast Company, Mic, Atlas Obscura, and more. I co-host/co-produce a comedy/storytelling show on the first Friday of every month at Stories in LA. I have a degree in Film and TV from NYU's Tisch School of the Arts.