Kim Kardashian Rocks A Whole Lot Of Cleavage At The VMAs
She looks amazing, of course.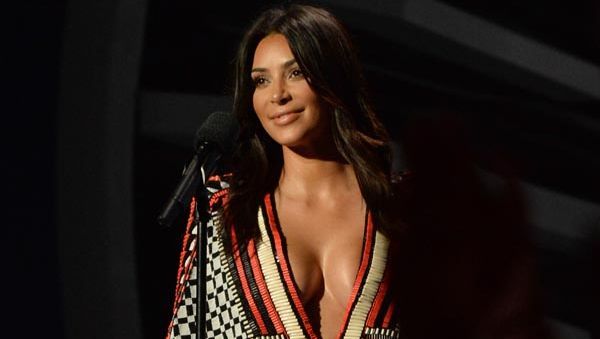 (Image credit: Archives)
Is it really a event worth talking about if Kim Kardashian doesn't wear something super daring? For this year's VMAs, she donned a black, white, and coral v-neck dress with a V that dips way, way, way down there. Kim attended the awards show alongside sisters Kendall and Kylie, who also displayed some pretty daring looks (high slights and sheer tops). As always, leave it to Kim to rock a look like this. But her outfit wasn't even our favorite Kim moment of the night. Seeing her watch Jay Pharoah impersonate Kanye West has to top it.
Diana is a producer at ELLE.com. She previously wrote for MarieClaire.com. Diana is a Syracuse grad and a Chicago native, and therefore a pro at dealing with cold weather. She's also an Anglophile, which means she love all things British—especially Downton Abbey, London, and Will and Kate (and Prince George!)