Here's How Siri Responds to Anyone Who Challenges Caitlyn Jenner's Transition
Shut. It. Down.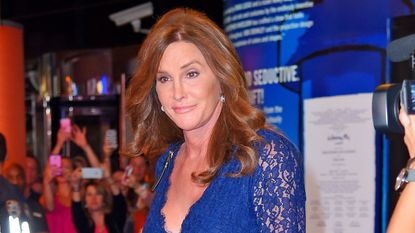 (Image credit: Getty Images)
Anyone who has ever had the pleasure of asking Siri, well, pretty much anything knows that she's got some major sass.
Which is why it's nice to see that her snarky nature can serve a good cause. As BuzzFeed recently pointed out, when anyone tries to call Caitlyn Jenner by her old name, she wastes no time throwing some serious shade.
http://lastnovember4.tumblr.com/post/123639589090/isnt-this-lovely
And she will not have anyone questioning Caitlyn's transition. She will not have it at all.
To which we say: Keep fighting the good fight, Siri.
My writing has regularly appeared in The New York Times, The Paris Review, Salon, VICE, Guernica, The New York Observer, BuzzFeed, Cosmopolitan, Seventeen, Esquire, Elle, Harper's Bazaar, and many more publications.

I was previously the Senior News Editor at Best Life Online and the Viral Content Editor in the Newsroom of Hearst Digital Media. My portfolio consists of a vast and diverse body of work that includes personal essays, lifestyle articles, breaking news posts, and viral content. My areas of expertise, however, are Russia, sex and relationships, and mental wellness.