Kanye West, Kim Kardashian Reportedly Engaged
Kanye West and Kim Kardashian are reportedly engaged.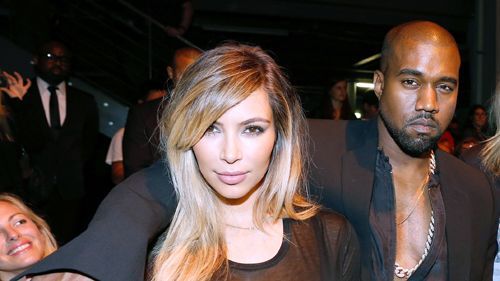 (Image credit: Getty )
Kanye West and Kim Kardashian are reportedly engaged, according to a report from E! Online.
The couple, who have been dating for more than a year, welcomed a baby girl into their lives four month earlier. TMZ followed up with a report that West apparently rented out an entire baseball stadium on Monday (because of course) to celebrate Kardashian's 33rd birthday and popped the question in front of family and friends. Also, fireworks were apparently involved.
This will be Kardashian's third marriage. In fact, her diamond engagement ring from her previous marriage to NBA player Kris Humphries, which lasted a mere 72 days, just sold at auction for $620,000.
The Daily Mail reported that Kardashian is now sporting a 15-carat diamond ring by Lorraine Schwartz, and we feel certain that West likely pulled out all the stops. Kardashian's last ring featured a whopping 16.21-carat center diamond and two 1.8-carat diamonds on either side. The following photo of Kardashian's new engagement ring has been making its way across the Internet. Take a look at the image below via Instagram.