Jennifer Lopez Was Not the First Person to Wear That Versace Dress
J Lo Was Not the First Person to Wear That Versace Dress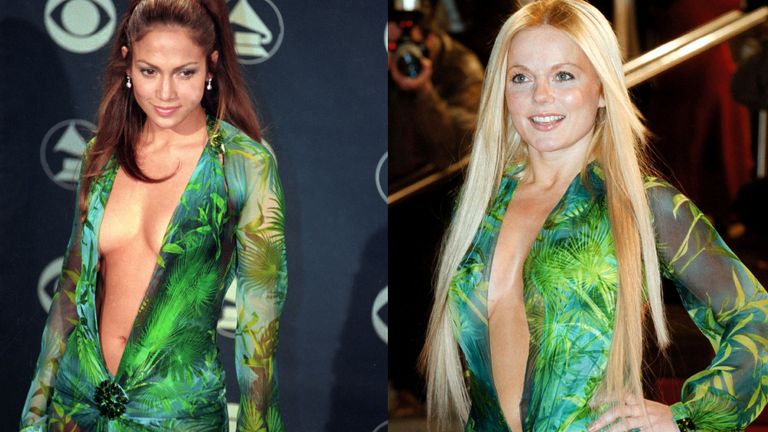 (Image credit: Getty Images)
On February 23, 2000, Jennifer Lynn Lopez attended the Grammy Awards sporting a sheer, printed silk chiffon Versace dress secured only at the crotch by a citrine-studded brooch—earning the ensemble descriptors like "iconic," a place in the Grammy Museum, and its very own Wikipedia page.
But as a breathless BuzzFeed points out, Ginger Spice, née Geri Halliwell, picked the same look for the NRJ Music Awards red carpet in Cannes, France, on January 22, 2000—almost one month to the day before Jenny's statement-making moment.
Our theory: Ginger's gown went ignored thanks to her shroud of blonde extensions and general un-J.Lo-ness. BUT NOW WE KNOW, PEOPLE.
Photo: Getty Images
Related: J.Lo's Butt Stars in Her New "Booty" Anthem