The New Yeezy Sneakers Are Here and the Pictures Are Unmissable
There's a naked Kim K lookalike.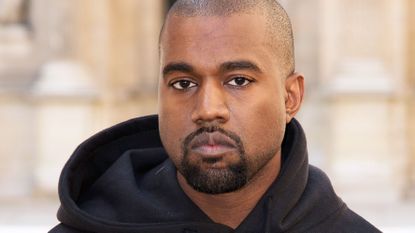 (Image credit: Getty Images)
It's only June, but it's already been quite the year for Kanye West. The self-proclaimed "genius" has welcomed a new baby (opens in new tab), released a major album (opens in new tab), expressed (controversial) vocal support (opens in new tab) of President Trump, and, as of today, spearheaded one of the most daring fashion campaigns in recent memory. The new Yeezy campaign photos (opens in new tab) for the Yeezy 500 Supermoon Yellow sneakers are bold, brazen, and very, very NSFW.
On Tuesday evening, Kanye and director Eli Linnetz released a series of promotional photos for the new Yeezys on social media. The photographs show a variety of women and men in Yeezy apparel—many of them barely clothed, but all of them wearing the brand-new sneakers.
There's a Kim lookalike:
A Kourtney lookalike:
A Kylie Jenner circa 2015 lookalike:
Some people wearing literally nothing but their new Yeezys:
Some more Kim lookalikes:
Some kids:
And a family:
There's no Trump lookalike. (Yet.)
RELATED STORY