Editors handpick every product that we feature. We may earn commission from the links on this page.
10 Thanksgiving Outfits to Plan Out Before the Tryptophan Kicks In
That damn bird can't be better dressed than you.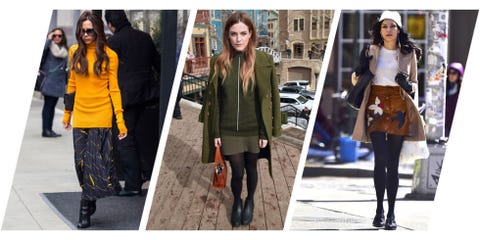 Soporific turkey chemicals are no joke, but neither is the all-too-easy copout of an elastic waistband. Resistance is usually futile. To aid in the effort against Thanksgiving becoming a day sloppy in both food and fashion choices, 10 outfit ideas that account for a family-size helping of stuffing ahead.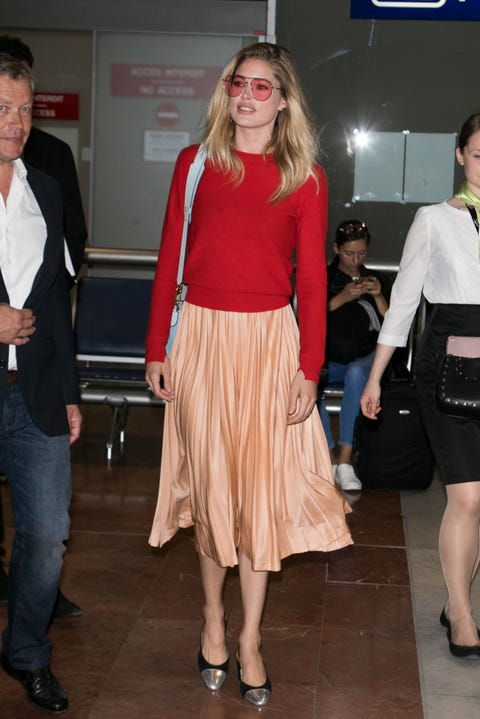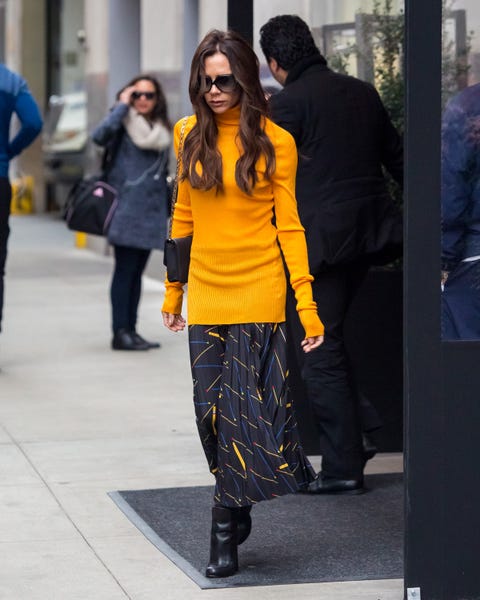 Skirt and Sweater, Two Ways
For added camouflage, you could lengthen your top to past the hips. The more fabric for ruching over the evidence of a meal well enjoyed.
Shop similar: ASOS, $32
BUY IT: asos.com.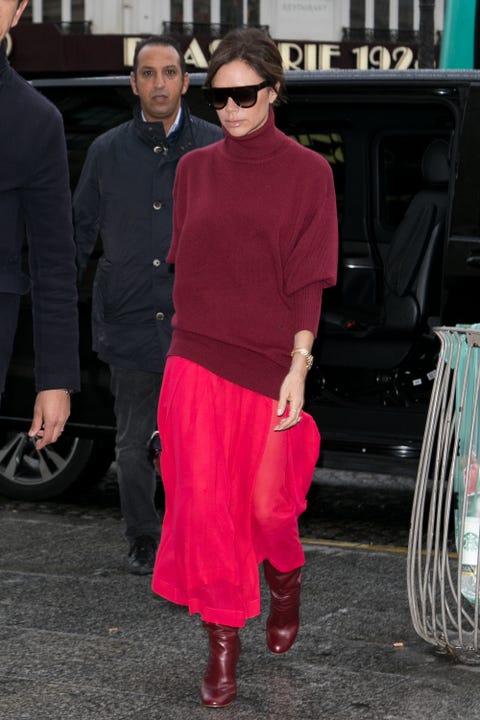 Skirt and Sweater, Way No. 3
And for maximum pie-baby-obscuring ability, just go big and loose. Important notes: same color family, top and bottom, for a more streamlined effect, and sleeves pushed up a) as a visual reminder you still have bones and b) for preventing things that aren't poultry from being dragged through the gravy.
Shop similar: Aritzia, $165
BUY IT: us.aritzia.com.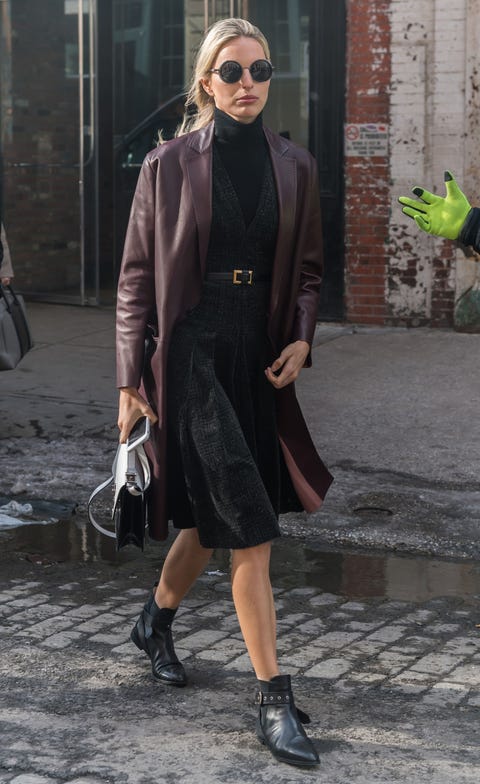 Wait, a Fourth Way
Bold move wearing a belt on Thanksgiving, but maybe you've got a Marie Claire cover shoot the day after, I don't know. Whatever your plans, there's no denying the turtleneck-and-leather-jacket thing is très cool and slimming. (In a different color, the topper narrows the middle.)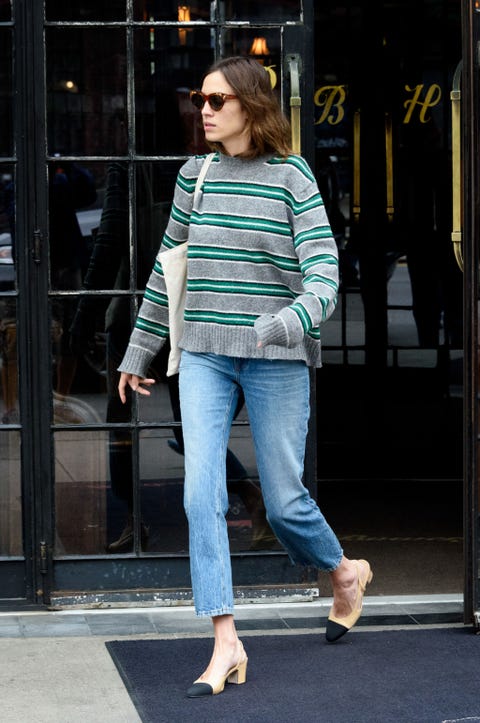 Another Sweater...with Jeans
You wore going to wear this anyway, but swap out the slippers for slingbacks (a fair-ish trade in comfort, really).
Shop similar: Chanel, $745
BUY IT: therealreal.com.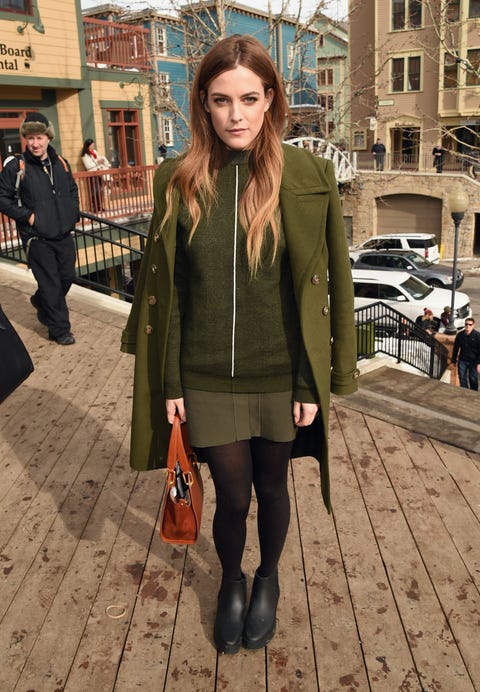 This One Has a Zipper
As we said about colors a few slides back, the same one worn all the way down the length of your body = taller + did not just pass out face-first into the cranberry sauce. But, like, even if you did, an olive-only ensemble would still look swell.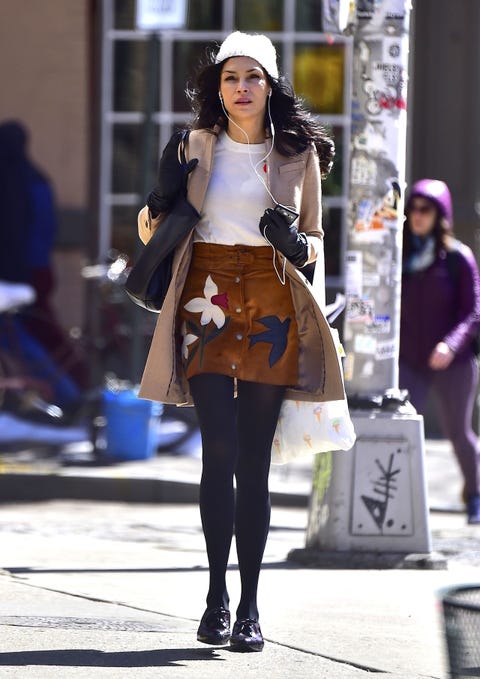 And This One Is Shorter
Hard to make your tights-covered legs look bad in a mini. And actually not a bad one if you're arriving straight from travel.
A *Dress* This Time
Over pants, like you're cosplaying your favorite aunt who makes ceramics and still isn't over Bernie. (Kind of flattering but a little weird if she's there in the same outfit, LOL.)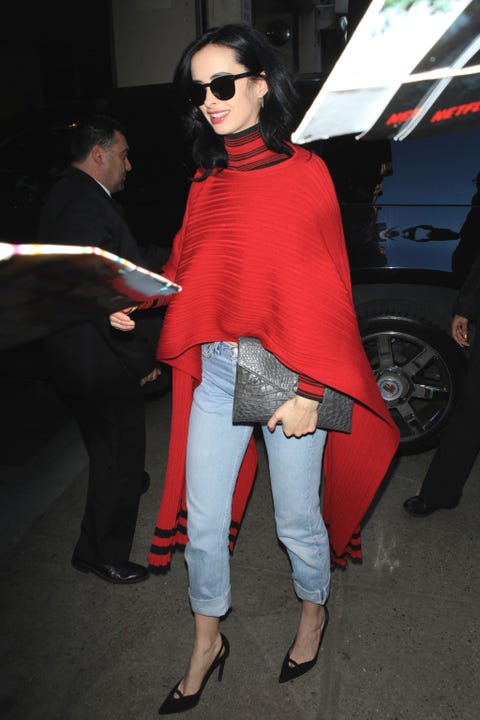 And in Case of Emergency, Pt. I
If your plan is to ball out, here's a poncho, which seems to be coming back ever so slowly. Not the sexiest, but what do we care when there is STUFFING?
This content is created and maintained by a third party, and imported onto this page to help users provide their email addresses. You may be able to find more information about this and similar content at piano.io