The 21 Best Fall Nail Colors of 2023, According to Nail Pros and Editors
The ultimate capsule nail collection for the season.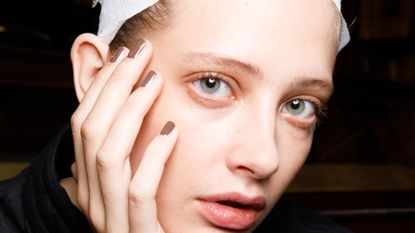 (Image credit: Getty Images)
Marie Claire Newsletter
Celebrity news, beauty, fashion advice, and fascinating features, delivered straight to your inbox!
Thank you for signing up to Marie Claire. You will receive a verification email shortly.
There was a problem. Please refresh the page and try again.
The last three months have been nearly too hot to function, so I, for one, am anxiously awaiting the fall. The season not only brings about the beautiful weather, but also the fall fashion and beauty trends are arguably the best of the year. Once the leaves start to change colors, I bring out all of my cozy sweaters and leather jackets. But also when the weather shifts, I like to switch up my manicure with the season's best nail trends and colors.
Over the summer, I was personally obsessed with jelly colors and, of course, hot Barbie pink nails. But as we're entering the new season, those shades don't quite fit the cozy, moody vibe of fall. So for inspiration, I turned to the pros: celebrity nail artists Sonya Meesh and Elle Gerstein. Interestingly enough, some of the year's trendiest nail colors so far are carrying over into fall. Think: all shades of blue, multi-chrome colors, and cherry reds. And expect to see classic dark shades make their return this season such as deep berries and red and stormy greys. From a lush olive green to a witchy wine to a mushroom brown, check out the best nail colors for your fall manicure.
Galaxy Girl
If you were an avid scroller of Tumblr in the 2010s, you likely remember just how much the galaxy print was plastered on everything. For fall 2023, Meesh says the nostalgic print is back, but in a much more elevated version. They explain, "2023's iteration gives 'galaxy feel'" vs the more literal looks of the past that were full celestial nail art." So, think of Disney Channel's Zenon but all grown up. Meesh also notes that this gorgeous color is easier to recreate at home, too, thanks to magnetic and multi-chrome polishes.
Candied Red
Sure, red is definitely a classic nail polish shade but you may have noticed it's been more popular than ever in recent seasons. Well, it's not going anywhere anytime soon thanks to TikTok's latest beauty obsession. "The beauty world has had an obsession with food-inspired looks all summer, so it's no surprise that's carrying over to fall," Meesh explains. For something a bit more fun than the moodier shades of the season, think of one of the best fall treats: candied red apples. "I love this trend because it brings brightness to the typically dark or neutral color palettes of fall," Meesh adds.
Green Goddess
In the spring, Gerstein couldn't get enough of earthy tones and it seems like the color palette is sticking around for fall. The nail artist specifically points out shades of olive and sage are the polishes to look out for. If you're tired of nudes and whites, go for green. Not only are they a subdued pop of color, but surprisingly these shades also work as a neutral nail color, meaning they'll go with anything in your closet.
Shades of Shrooms
As Meesh said, the beauty world has had a fascination with food lately. As we're getting over the summer of strawberry and tomato girl makeup, turn to a less-than-glamorous food item for nail inspiration: mushrooms. "Just like the many, many varieties of mushrooms there are in the world, the possibilities are endless when it comes to your nails," says Meesh. "Because these shades of greys, browns, and even greens are so neutral, you can really play up the various finishes available."
Going Grey
Just as Gerstein predicted, fall's trending nail colors come straight from the runways, so expect to see 50 shades of grey this season. MC's style editor, Emma Childs, noted grey will be a major color trend for fall 2023, with Groufits, AKA outfits entirely made of grey tones, especially making their mark on runways. Why not take the trend a step further by extending your grey outfit all the way down to your nails?
Vampire Wine
Another classic fall color making its return for the season is dark, moody wine red—the kind of red you associate with sultry vampires of the night. While the color isn't exactly new, it does come around on nails every year just when the leaves start to fall and we're not mad about it. The shade is chic, elevated, and brings an air of sophistication to your look, plus it's not hard to wear. "Not quite as dark as black, wine tones are also a bit easier to pull off for everyday wear, but still give that mysterious and brooding feel," Meesh says.
Feeling Blue
Another trending nail color Gerstein thinks is staying for fall? Blue, and any and all shades of it. In the summer, we saw bright turquoises, pops of cobalt, and muted chambray tones on everyone from Hailey Bieber and Dua Lipa to Lizzo and Sofia Richie Grainge so it only makes sense that the color is hanging around. It's an easy shade to match with your style preferences, too. Prefer a darker color palette for fall? Opt for a navy blue. Love a pop of color? Choose a bright baby blue. The choice really is yours.
Meet the Experts
Sonya Meesh is a non-binary multidisciplinary artist from New York City. Melding their background in photography, sculpture, glass, ceramics, and woodworking, Sonya's approach to nail design is rooted in experimentation and a meticulous eye for detail. Sonya has worked with celebrities including ASAP Rocky, Michaela Jaé Rodriguez, Maggie Gyllenhaal and has produced cutting-edge content for brands like Over Easy, Edie Parker Flower, Orly, and Deborah Lippmann
Their work has been featured in The New York Times, Vogue, and Allure.
A natural born nail artist, Elle opened her own business at age 17, with over 80 clients per week. Now one of the industry's top artists, Elle is world renowned for her cutting-edge nail shaping, and her understanding of color, texture and trends. For Elle, nail styling means creating the ultimate glamour. Her celebrity clientele includes Lindsay Lohan, Blake Lively, and Kelly Ripa.
Celebrity news, beauty, fashion advice, and fascinating features, delivered straight to your inbox!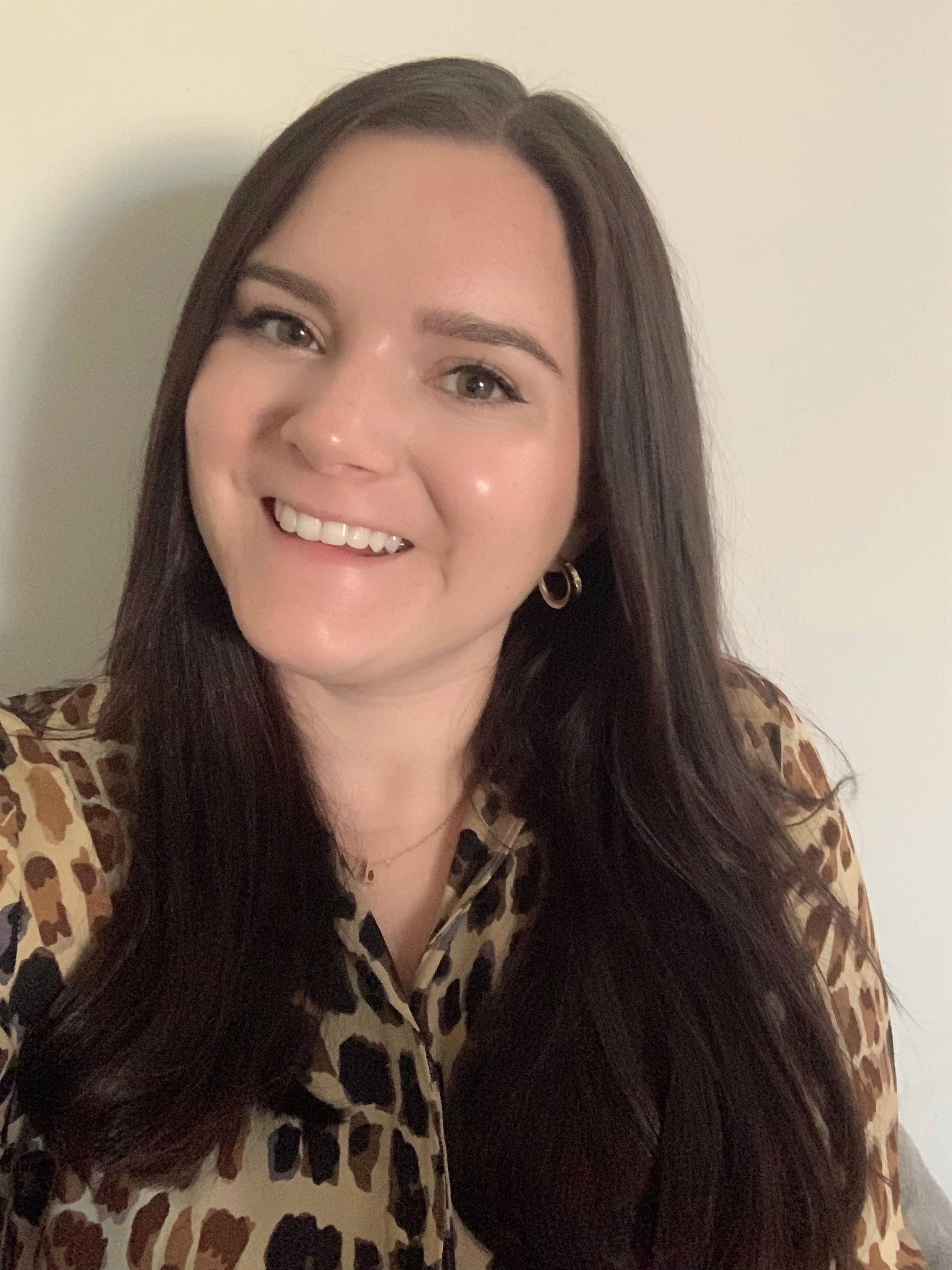 Brooke Knappenberger is Contributing Writer at Marie Claire, where she writes across the board from fashion and beauty to books and celebrities. As a pop culture junkie, Brooke obsessively consumes and writes about the latest movie releases, streaming TV shows, and celebrity scandals. She has over three years of experience writing on fashion, beauty, and entertainment and her work has appeared on Looper, NickiSwift, The Sun US, and Vox Magazine of Columbia, Missouri. Brooke obtained her Bachelor's Degree in Journalism from the University of Missouri's School of Journalism with an emphasis on Magazine Editing and has a minor in Textile and Apparel Management.