Shine-Enhancing Hair Products
The beauty editors of Marie Claire help you get glossier tresses.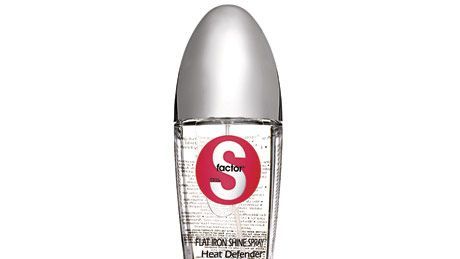 (Image credit: Todd Huffman)
What can I do to make my hair shinier?
The secret to shiny locks is to keep your hair as healthy as possible. Every hair type needs plenty of moisture to stay glossy and light-reflective. "Shine enhancers make dull hair gleam." Use a shine-enhancing, hydrating shampoo, conditioner and hair treatment. Try: Freeman Real Shiny Hair Shampoo and Conditioner.
An intensive moisturizing hair mask applied once a week, for about 10 minutes, can also dramatically improve the condition of your hair, especially if it's damaged from being colored. Try: Matrix Biolage Conditioning Balm. Use a glossing product, which is the key to instant low-effort sheen. Choose whatever formula you like best for your hair type.
Shine-enhancing serums, hairsprays and gels all coat your hair cuticle with lacquerlike ingredients that make even dull, drab locks look vibrant and healthy. Apply after blow-drying, but use sparingly if your hair is fine or limp, as these products can weigh your hair down. Try: L'Oréal Studio Senses the Shiny Look Hairspray.