Chrissy Teigen Did a Salt Bae Impression at Dinner and We Are Living
*Prays this meme will never die*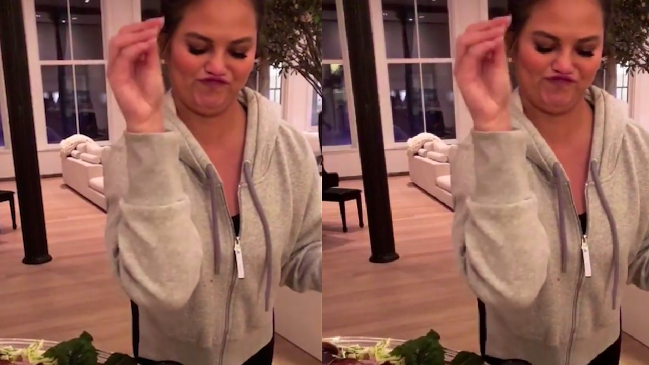 (Image credit: Instagram)
Chrissy Teigen is the gift to the internet we truly don't deserve, and in her latest brush with being *chef's kiss* amazing, she went ahead and did an impression of Salt Bae. You know, him?
But first let's set the scene: Apparently, Chrissy, John Legend, and some friends decided to host a Thanksgiving dinner in February, which, sure, why not.
getting ready for a thanksgiving feast. breaking boundaries today. it's important to support stove top year roundFebruary 27, 2018
See more
The meal included bacon-wrapped figs and mashed potatoes, and more importantly Chrissy's Salt Bae (AKA Nusret Gökçe) impression.
Long live this meme.
RELATED STORY