Editors handpick every product that we feature. We may earn commission from the links on this page.
The 68 Best '80s Movies Ever Made
An official ranking of the decade's standout films.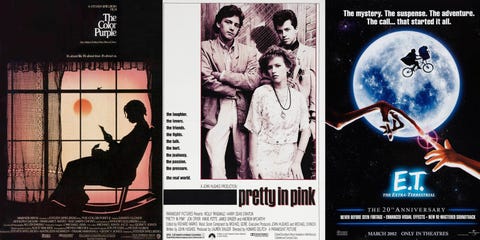 Popular culture is obsessed with the '80s—Stranger Things, anyone?—and it's not hard to see why. The '80s were a golden decade in film, boasting classic films that you'll have seen on multiple occasions even if you were a '90s or '00s baby. Dirty Dancing, Footloose, E.T...so many of our golden coming-of-age films were born in the '80s, and have proven themselves to be timeless classics in the decades since. It's hard to resist a walk down memory lane, especially when the movies are this freaking good. So we combed through every single movie from the 1980s to bring you this list of the decade's best films, counting all the way down from 68 to number 1 (don't @ me about that one, I'm right). At the very least, you should make sure you've seen the top ten.
This content is created and maintained by a third party, and imported onto this page to help users provide their email addresses. You may be able to find more information about this and similar content at piano.io