Editors handpick every product that we feature. We may earn commission from the links on this page.
Gigi Hadid Wore the Shiniest Pants in Milan
No wonder she's wearing shades.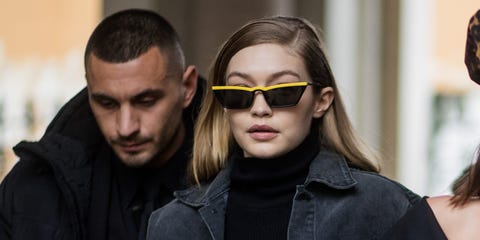 Gigi Hadid is not only one of the world's top supermodels, but one of the most creative trendsetters. In other words—she slays. Here, a constantly updated gallery of her latest and greatest looks.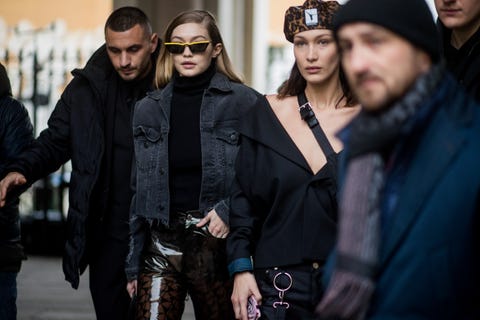 February 23, 2018
The model wore a denim jacket and shiny pants while out in Milan.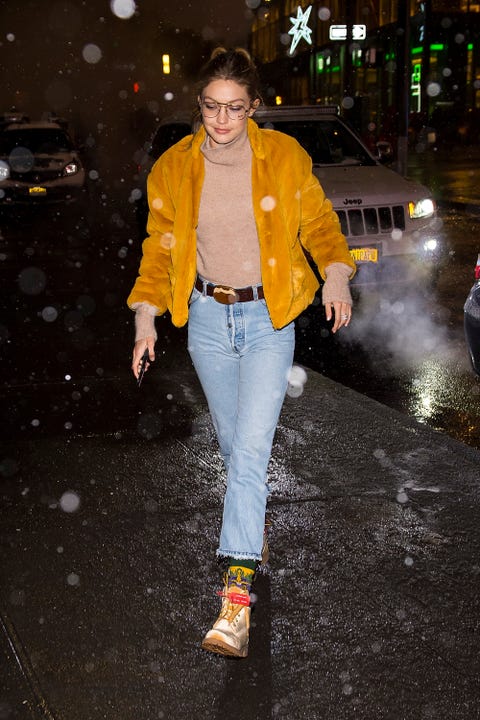 December 15, 2017
The model wore a yellow coat and jeans out in New York City.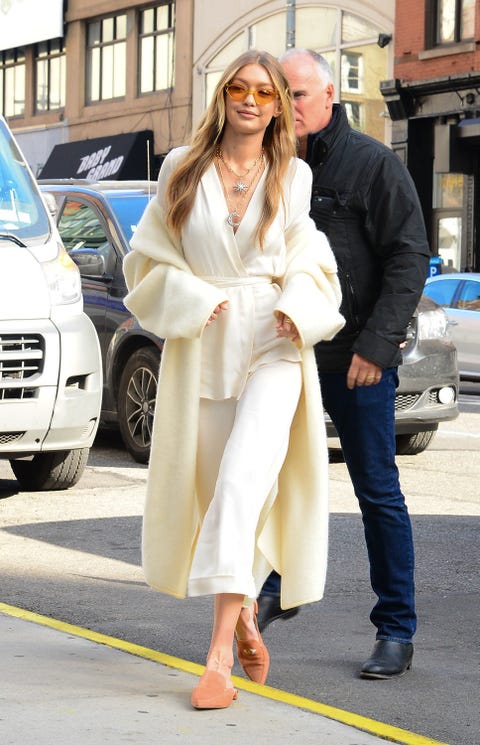 November 15, 2017
The model wore all white in NYC.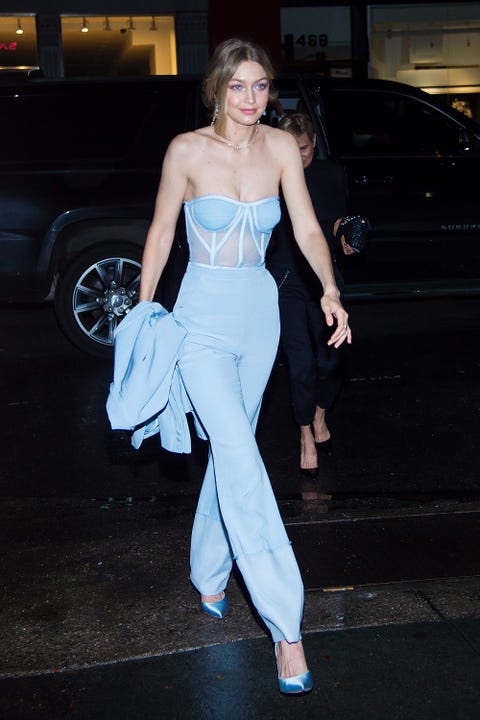 October 9, 2017
The model stepped out in a light blue, see-through corset in NYC.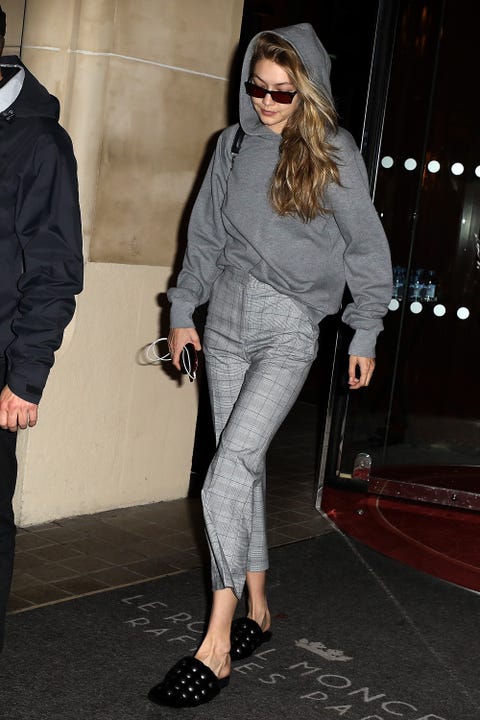 September 29, 2017
Gigi wore head-to-toe grey in Paris.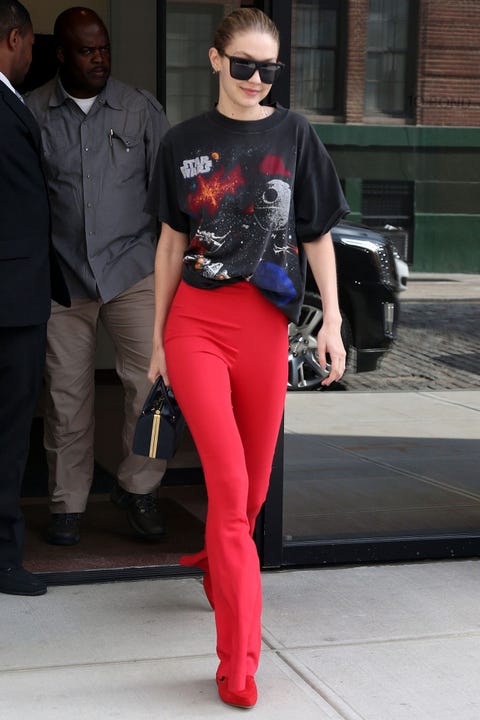 July 28, 2017
Gigi let her inner nerd shine through in a Star Wars t-shirt in New York City.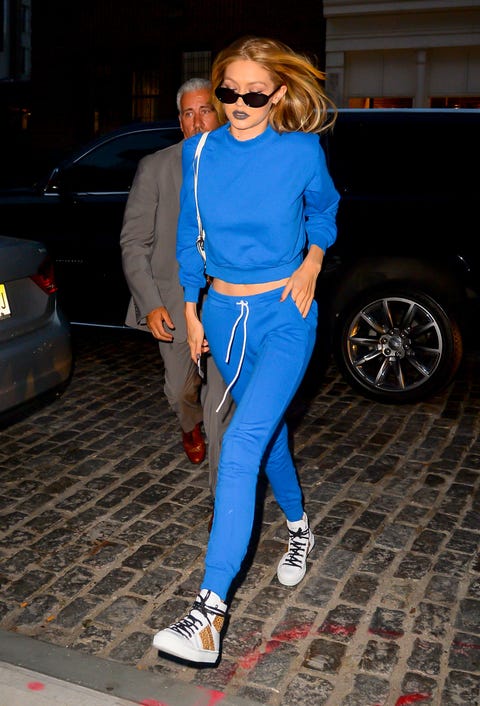 July 19, 2017
When it comes to matching, Gigi does not mess around—even her lips fit with the theme.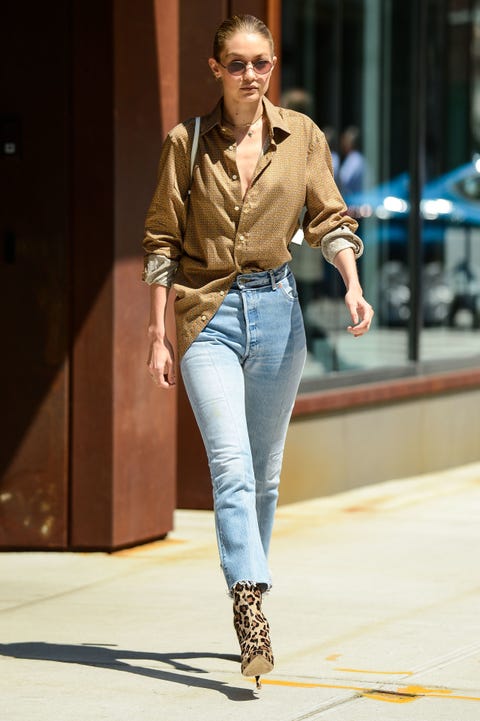 July 18, 2017
These boots are made for walking...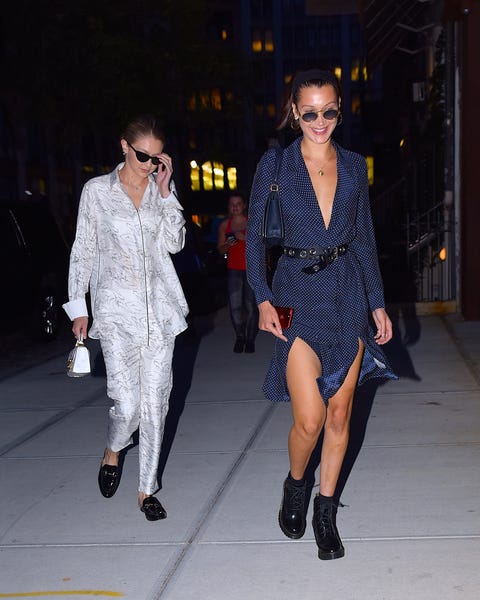 July 17, 2017
The supermodel wore pajamas again, which we're all in favor for. (Please let this become a trend, please let this become a trend.)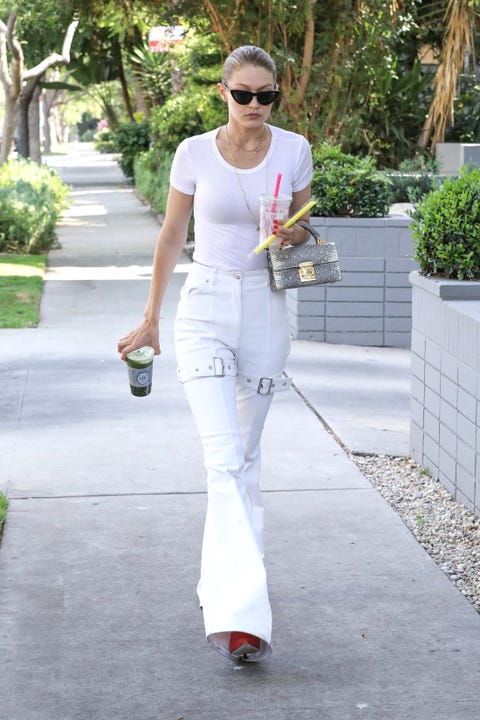 July 6, 2017
We have yet to find out whether there's a practical element involved here or if Gigi is simply starting a new trend. Either way, she pulls it off. *Looks for more items with buckles*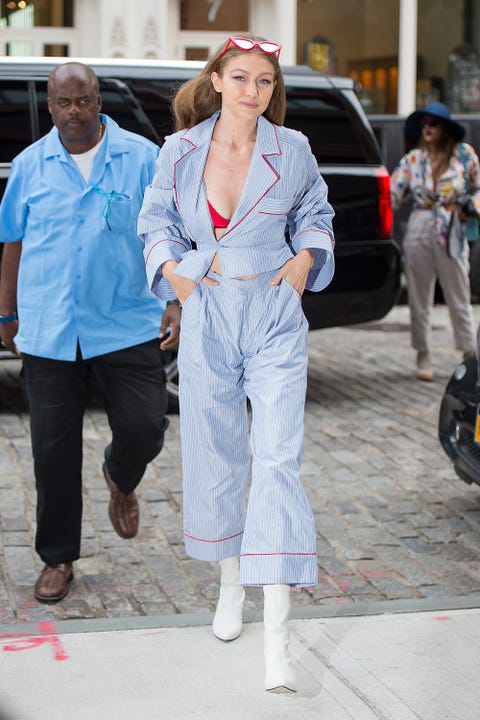 June 23, 2017
Basically wearing pajamas while out and about in NYC.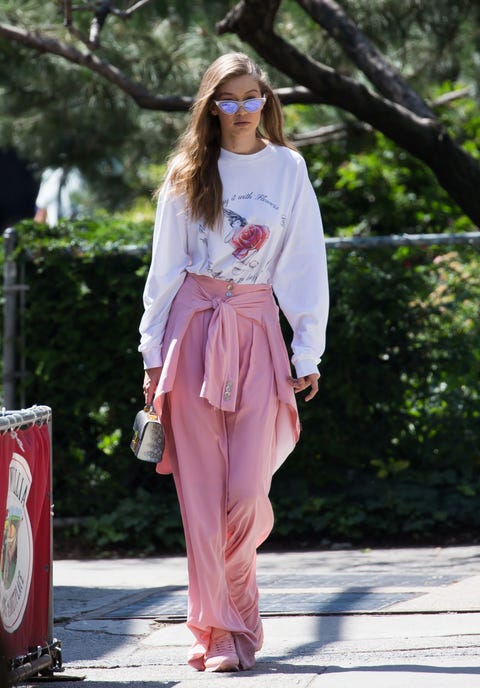 June 12, 2017
Pretty in (lots of) pink while strolling in NYC on a boiling-hot summer day. Is it us, or does she look completely unfazed?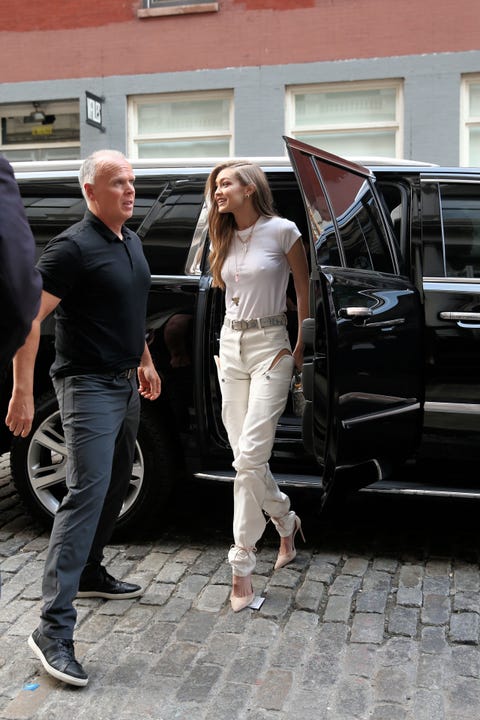 June 10, 2017
In a white top and white, detachable pants while out in New York City.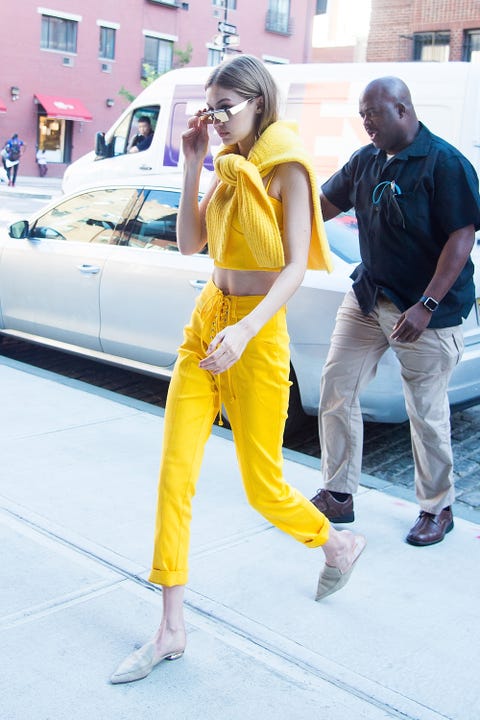 June 2, 2017
In a bright yellow crop top, with a matching yellow sweater tied around her shoulders, matching lace-up pants and nude mules out in New York City.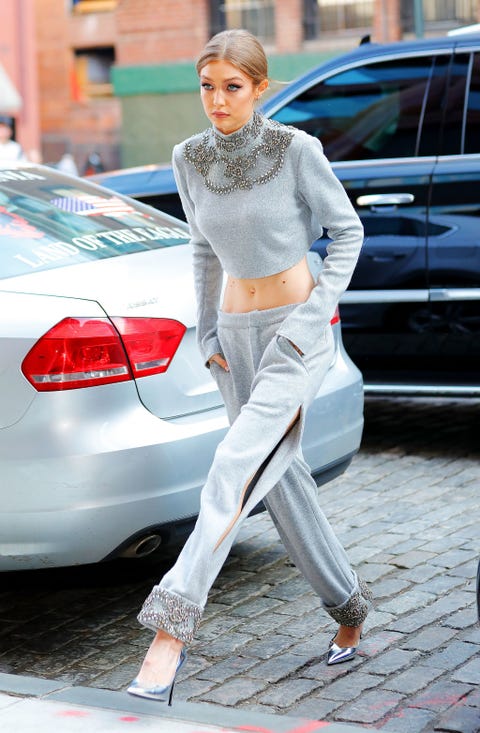 April 12, 2016
Whether or not she's on the job is unclear (yes, Gigi Hadid always looks that good). Either way, we need this crystal-encrusted gray matching set in our lives, stat.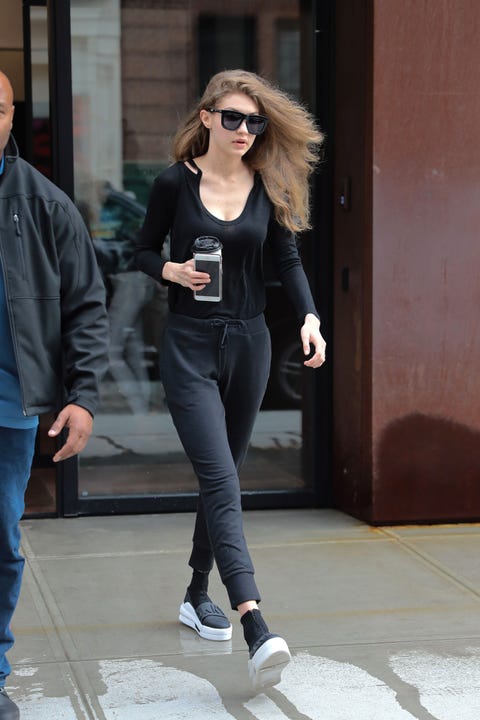 April 11, 2017
On an *actual* gym run in NYC, Gigi even makes this simple ensemble of a plain black long-sleeve top and drawstring joggers look chic. She threw on a pair of oversized shades and this interesting pair of ankle flatforms to complete the look.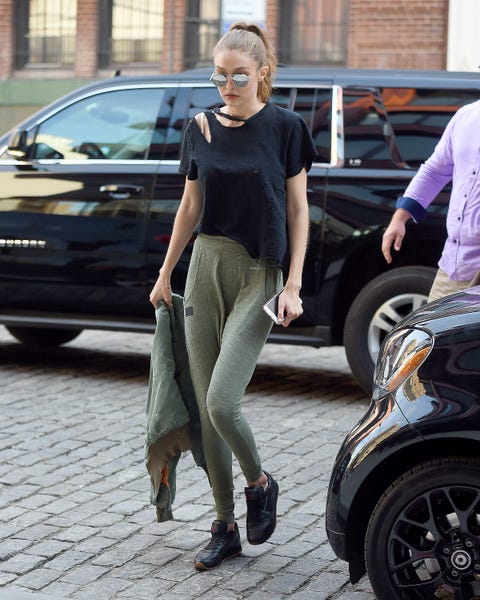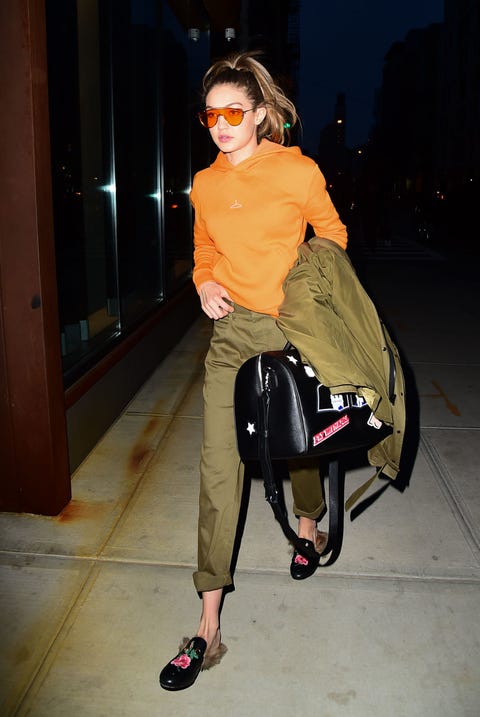 March 30, 2017
Out and about in New York, she continues her undercover matching streak with an orange hoodie, nails, and tinted sunglasses. Gucci slides and a weekender complete the look.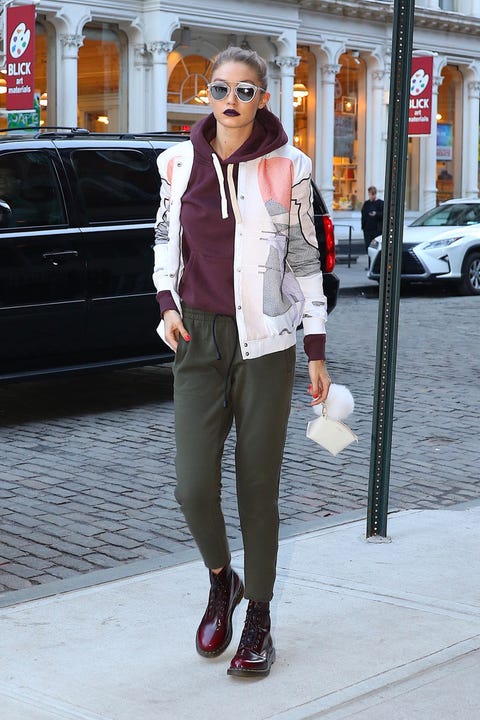 March 29, 2017
Returning home after shooting at Milk Studios in New York, she goes for olive Alala sweats, a printed jacket, and a hoodie, Dr. Martens, and lipstick—all in maroon.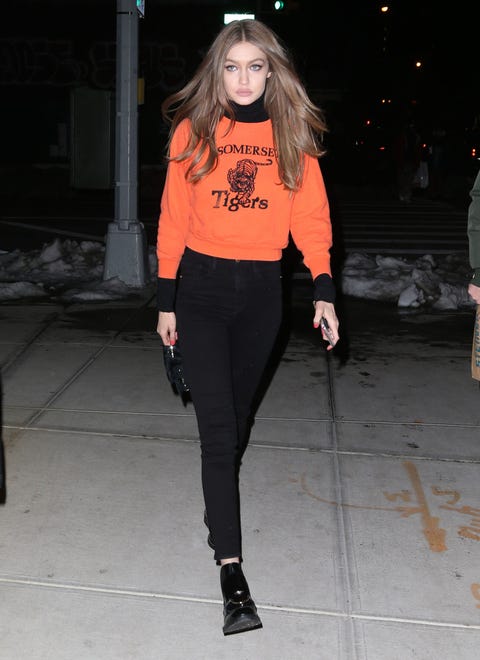 March 17, 2017
Gigi wears black pants and an orange Somerset Tigers sweatshirt while out in Manhattan.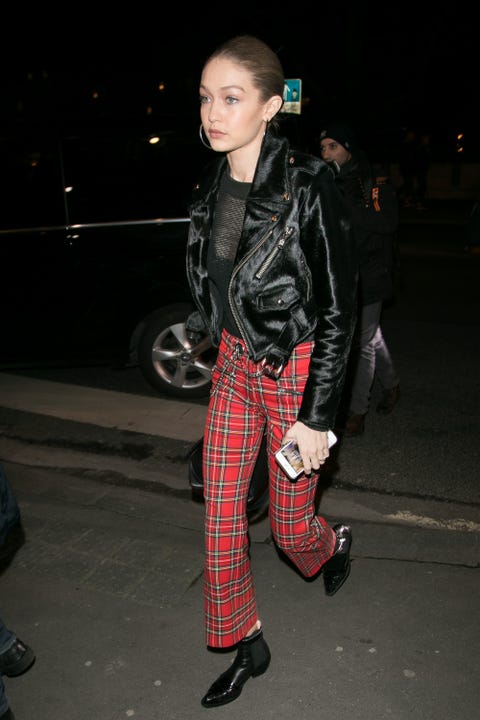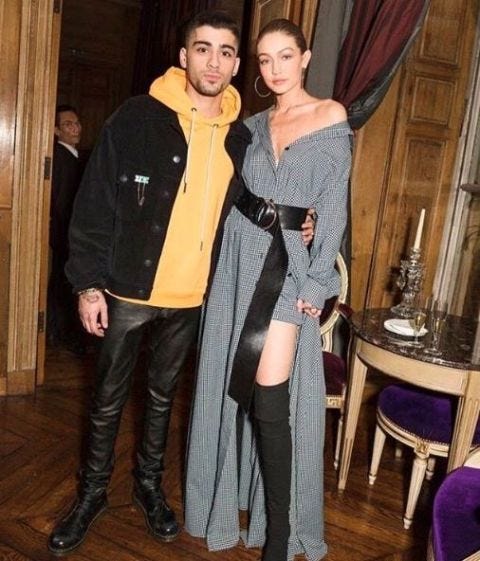 March 3, 2017
Gigi wears a stylish, off-the-shoulder grey dress and thigh-high boots while out with Zayn Malik in Paris.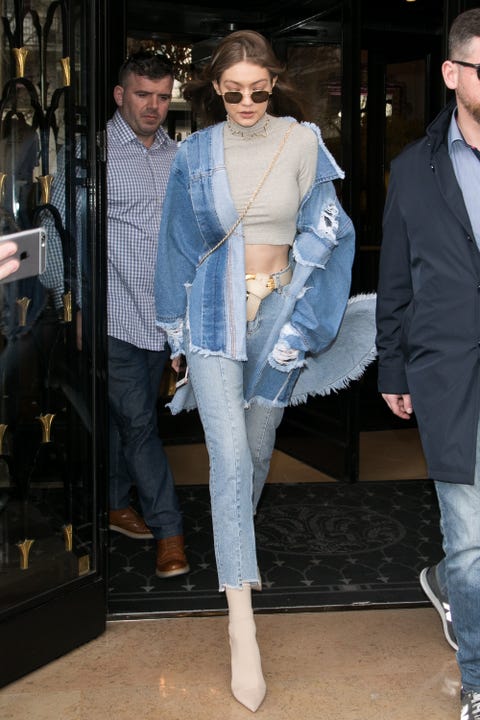 March 2, 2017
Gigi is looking every bit the modern-day Penny Lane in Paris with this denim-on-denim ensemble of light wash cutoff ankle jeans and distressed oversized jacket, paired with a nude cropped turtleneck and booties to match.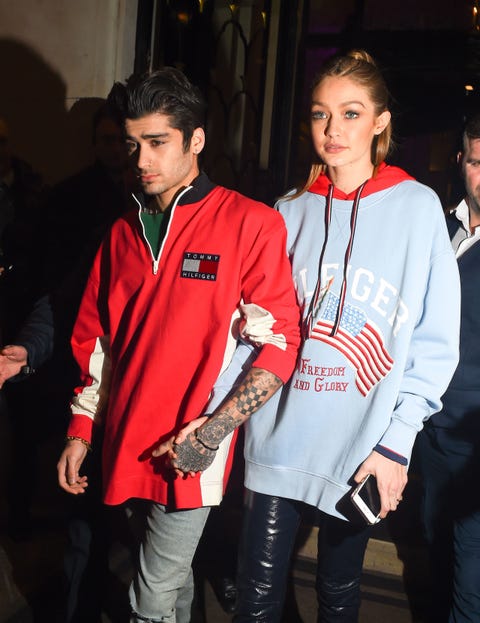 February 28, 2017
On the first day of Paris Fashion Week, Gigi and Zayn launched the spring collection of Tommy x Gigi in coordinating Hilfiger gear. She styled hers with midnight blue leather pants and black moto boots.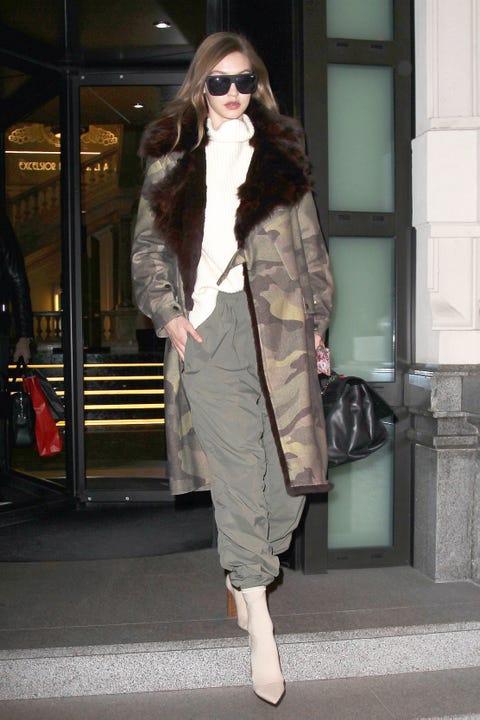 February 25, 2017
Gigi stepped out in Milan wearing Quay sunglasses, a camouflage coat, ivory turtleneck sweater, army green jogger pants, and nude booties.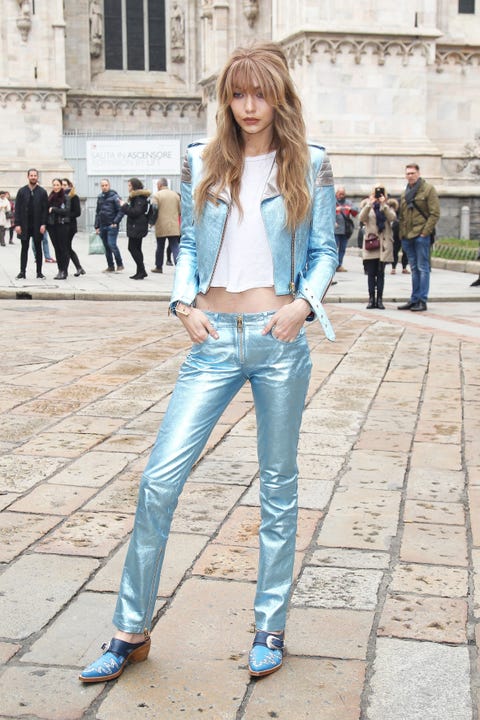 February 24, 2017
At a Tommy x Gigi event in Milan, the model went full-on glam rock with a head-to-toe metallic blue leather look and bold new bangs.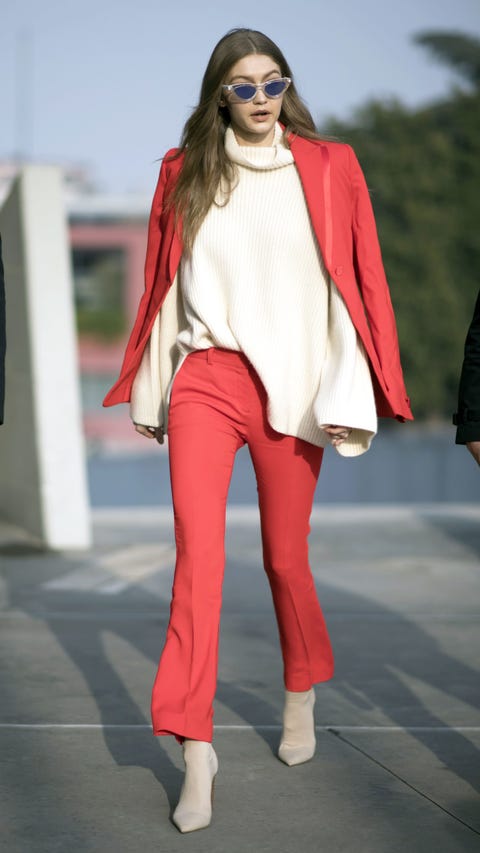 February 24, 2017
Gigi struts down the sidewalks of Milan during Fashion Week wearing a cherry red suit with an off-white turtleneck and beige ankle boots. Plus seriously cool sunnies, of course.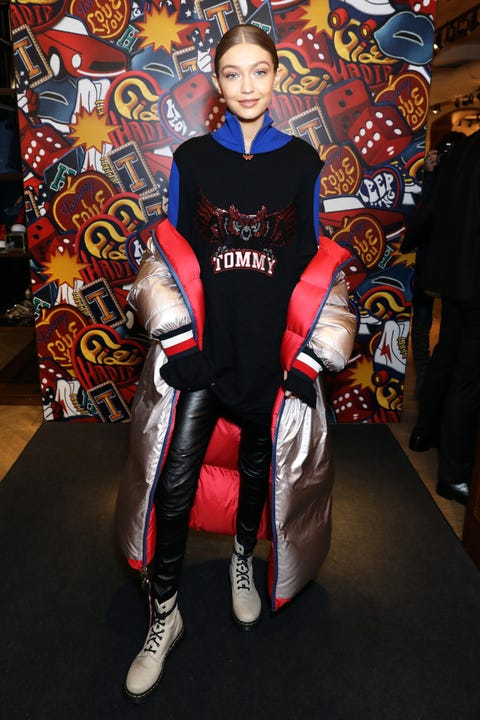 February 18, 2017
Ahead of her LFW duties, Gigi made an appearance at a Tommy Hilfiger store in London to promote the latest season of her collab with the designer. She showed up in her best sporty-chic wares, including an oversized Tommy sweatshirt, silver metallic puffer coat, black leather pants and white Dr. Martens boots.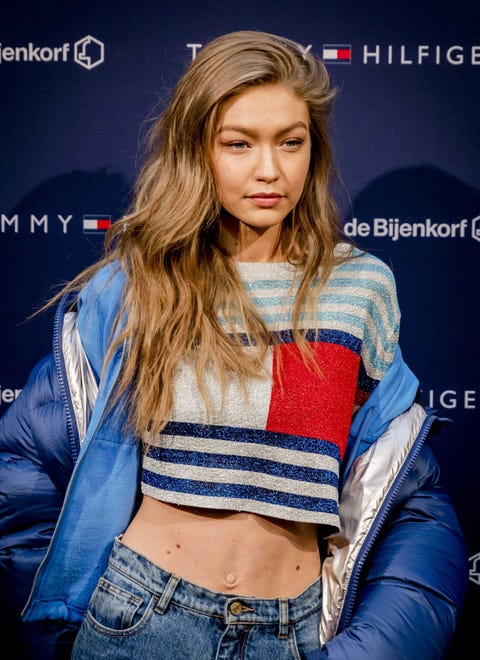 February 17, 2017
Gigi jetted off to Amsterdam for a day following New York Fashion Week to promote her new Tommy x Gigi Spring 2017 collection.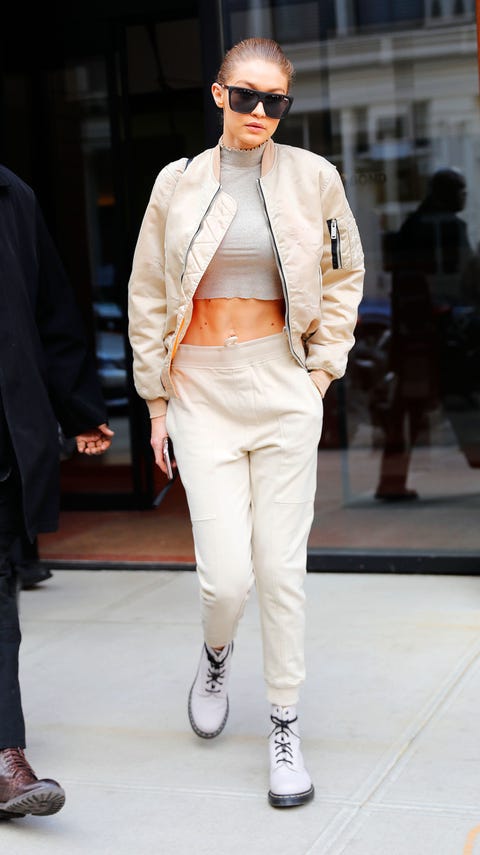 February 16, 2017
While out in NYC, the model wore Quay Australia sunglasses, a cropped Topshop turtleneck, off-white bomber, and sweat pants, plus white Dr. Martens combat boots.
This content is created and maintained by a third party, and imported onto this page to help users provide their email addresses. You may be able to find more information about this and similar content at piano.io