The 25 Best Fall Nail Colors to Try This Minute
The ultimate capsule nail collection for the season.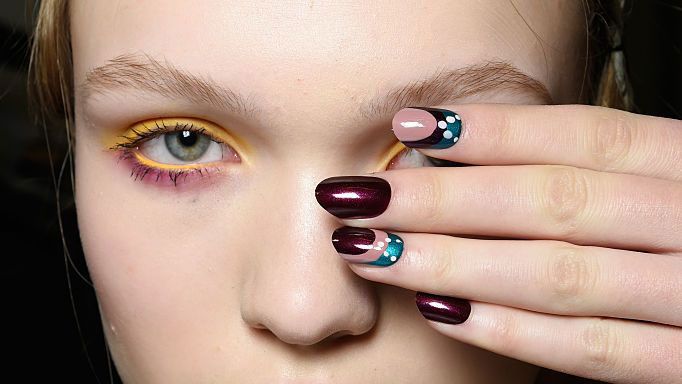 (Image credit: Getty/Selin Alemdar)
I'm all about making summer last as long as possible, but I'm also a realist who knows that nothing lasts forever and time flies. Leather jackets and sweater weather season is officially here, which means your nail color wardrobe needs an upgrade. It's never too late to start thinking about what you want your fall vibe to be. And if you don't subscribe to wearing specific nail shades for specific seasons, even better—there are no rules here.
We love vibrant, neon colors, but if you want to give those a break for cooler, subtler shades that feel a bit more muted and understated, we've got you covered too. You might not get your pumpkin spice latte fix right now, but you can wear fall-inspired shades to put you in the mood. Plus, switching up your go-to hue and spending some quality time on those cuticles at home will have you well on your way to being your own manicurist. The more colors you have to choose from, the easier it'll be to come up with new ideas. Here, from a lush green to a witchy wine to a copper-kissed orange, check out the best nail colors for September and beyond.