Editors handpick every product that we feature. We may earn commission from the links on this page.
10 Hairstyles You Can Do In Literally 10 Seconds
Welcome to your week of really great hair days.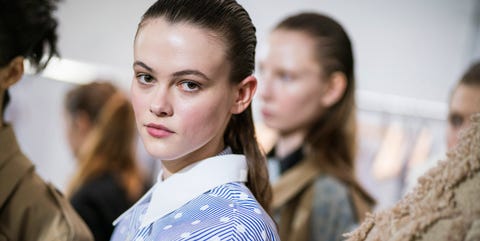 Francois Durand
Getty Images
We've all been there: You woke up with absolutely zero time to even run a comb through your hair, and you have to be somewhere in a flash. Don't freak: Try one of these crazy-fast (and chic!) hairstyles, and you'll be office-ready in seconds. Okay, if you haven't done them before, they might take a couple of minutes—don't worry, we included photos in our step-by-step tutorial for each style—but the results will be worth it. You can do them at home using just a bathroom mirror, but you can also put together any of these hairstyles en route, whether you're at a stoplight, on a train, or just walking to work. Most of them work for long hair, short hair, fine hair—you name it, we've got you covered. Welcome to your week of really great hair days.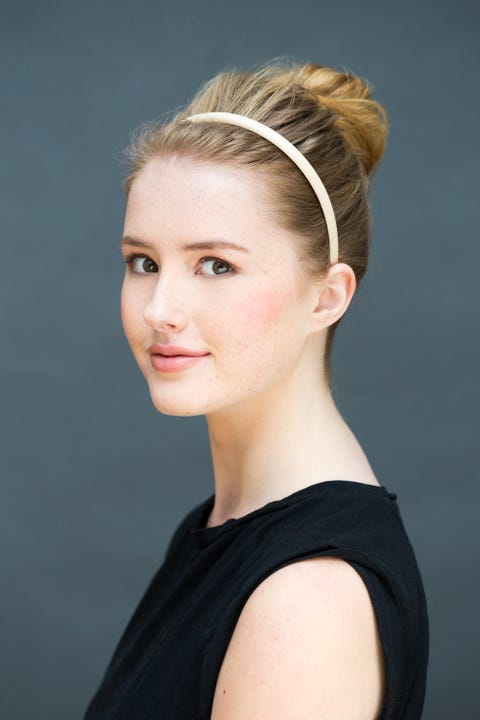 The Modern Messy Bun
This off-duty ballerina bun will make even the most knotted of hair look instantly polished, with very little effort required.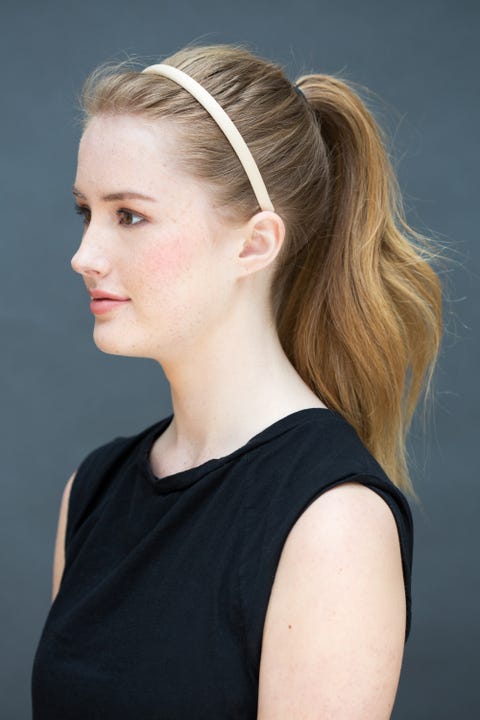 Step 1: Brush It Up
Brush hair into a high ponytail, then slip a headband over your hair about an inch back from your hairline.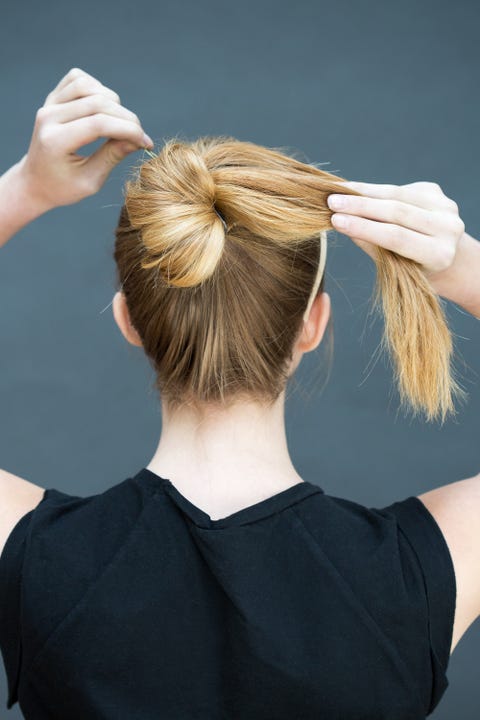 Step 2: Twist It
Twist the length of your ponytail into a bun, then secure the whole thing with six or seven bobby pins scattered around the edges of the bun.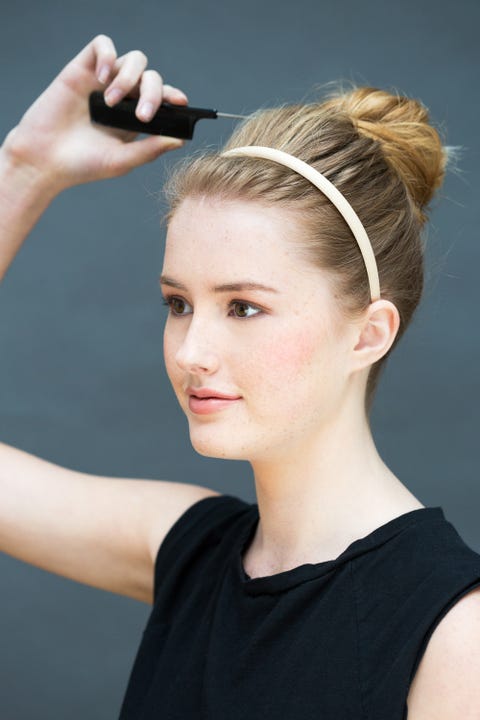 Step 3: Add Some Volume
Stick either a pencil or the end of a tail comb through the hair on the crown of your head, and gently wiggle up, tugging sections of hair at your roots for added volume.
Classic Shoestring Fabric Headband
These gentle and affordable headbands come in a variety of colors, so you can make sure that your hairstyle is in line with your outfit.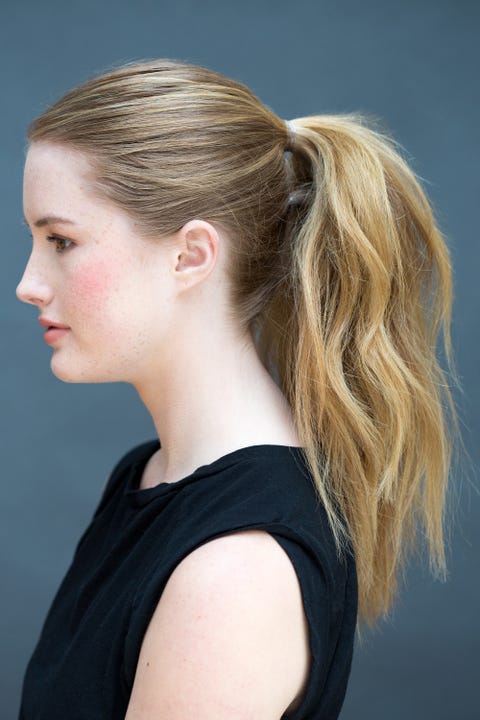 The Mega-Volume Double Pony
With the added height and extra length, this voluminous ponytail is anything but blah.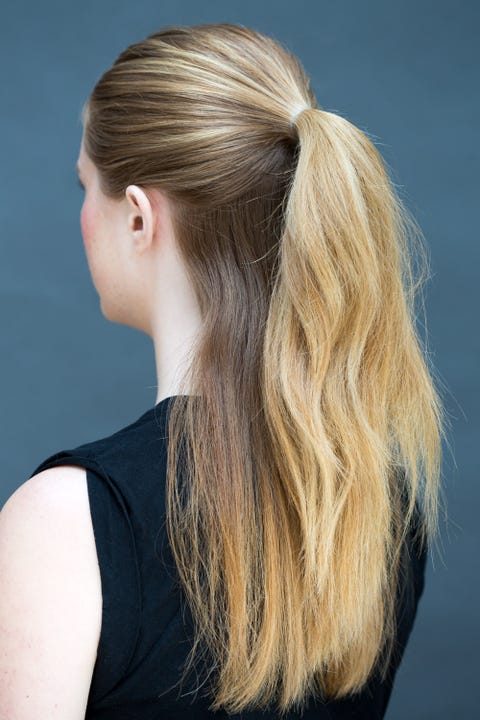 Step 1: Go Half-Up
Pull the hair above your ears into a half-up, half-down ponytail, letting the hair beneath your ears hang loosely.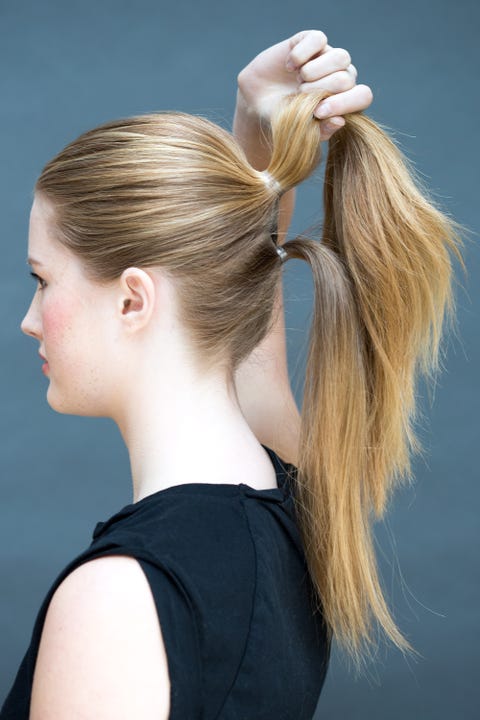 Step 2: Double Up
Scoop the rest of your hair into a second ponytail right beneath the first one.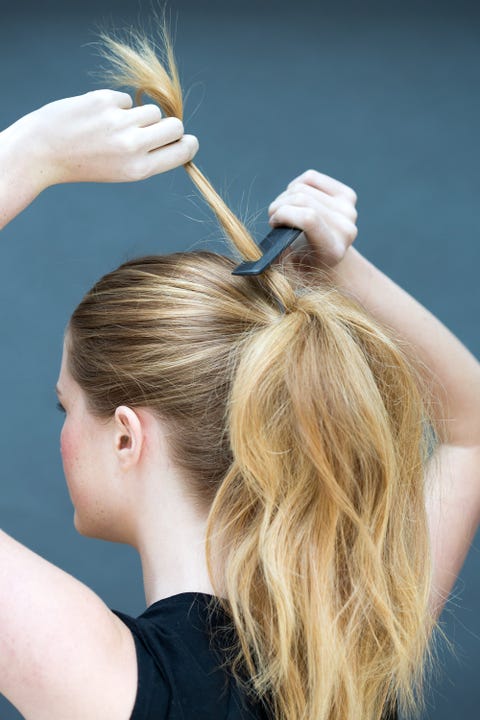 Step 3: Tease It Out
Tease the top ponytail using a fine-tooth comb to create fullness.
Biodegradable Hair Ties
Terra Ties
amazon.com
$14.95
Go easy on your hair—and the environment–with Terra Ties, biodegradable hair ties that will hold both ponytails in place all day.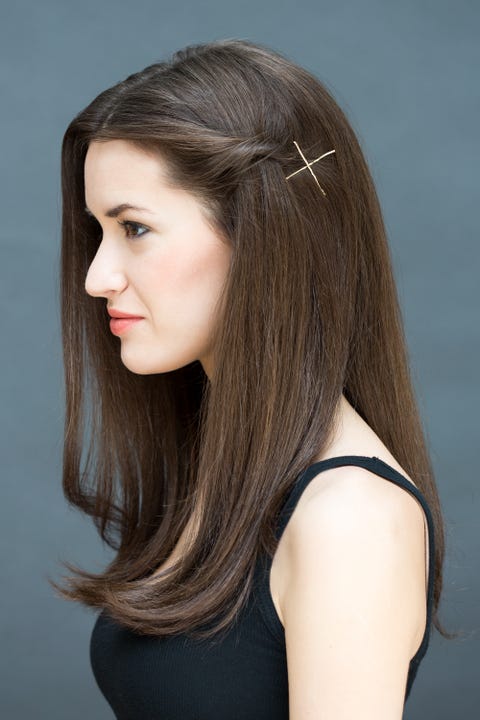 The Twist-and-Pin
Give your fine hair an easy upgrade that won't fall flat.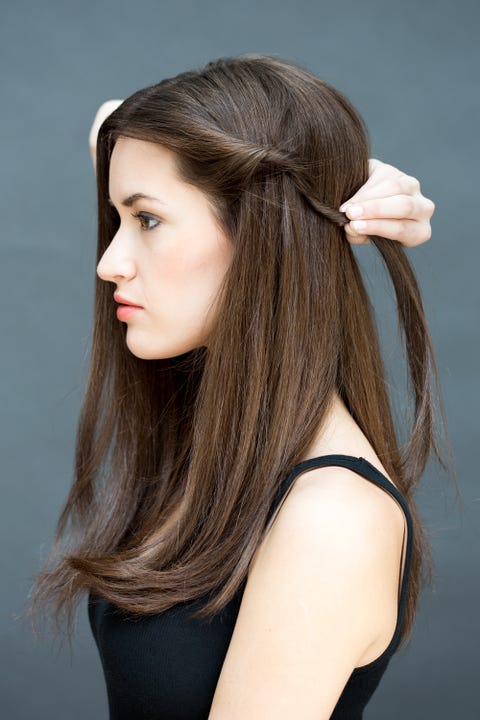 Step 1: Start Twisting
Twist a one-inch piece of hair near your temple away from your face.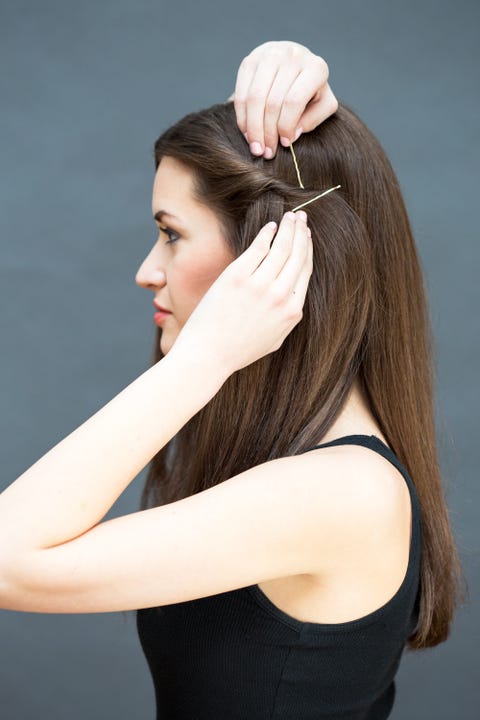 Step 2: Criss-Cross It
Secure the twist with a bobby-pin placed diagonally at an angle, then slide a second pin over the first to create an X-shape.
Magnetic Bobby Pin Holder
HairpinPal
amazon.com
$14.98
Constantly losing bobby pins? Try this cute magnetic holder, which holds your pins in place and allows you a place to put them when you take them out of your hair at the end of the day.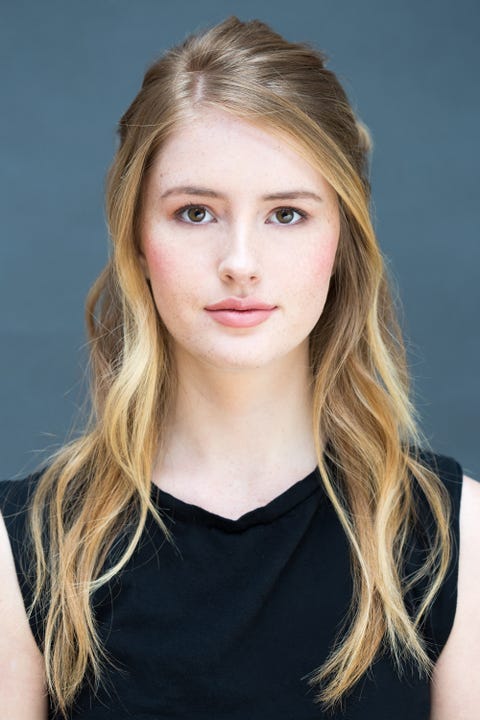 The Grown-Up Half-Up
Repurpose last night's mussed-up texture with an easy out-of-your-face style.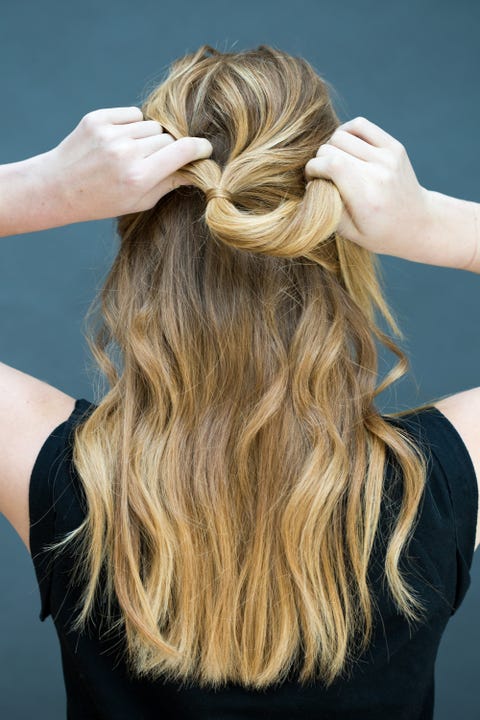 Step 1: Scoop It Up
In the morning, sweep the hair into a half-up, half-down style—leaving out two fine layers of hair to frame your face—and secure the ponytail with a band.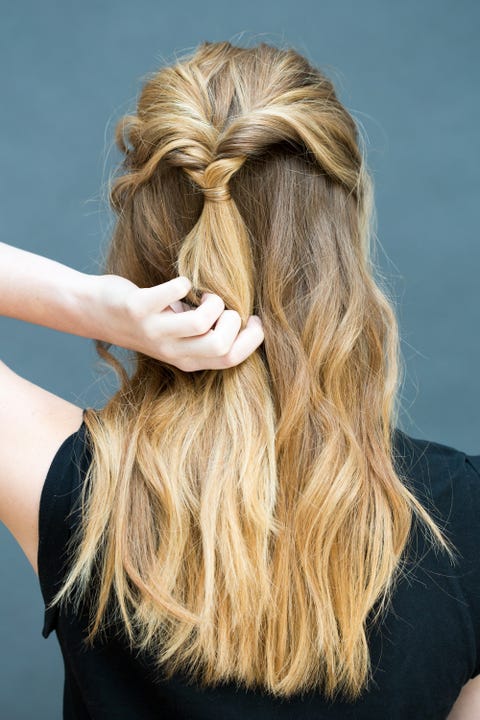 Step 2: Invert It
Next, grasp the bottom of the ponytail, and, with your finger, tug a little at the band to create an opening above it (see the previous picture for an example) and tuck and pull the bottom half of the ponytail through the space you've created. Re-adjust the band so that your hair doesn't slip out.
Hydrating Styling Cream
MOROCCANOIL
nordstrom.com
$14.00
This styling cream will tame frizz and inject moisture into your hair, all while making sure your effortless-looking styling holds all day.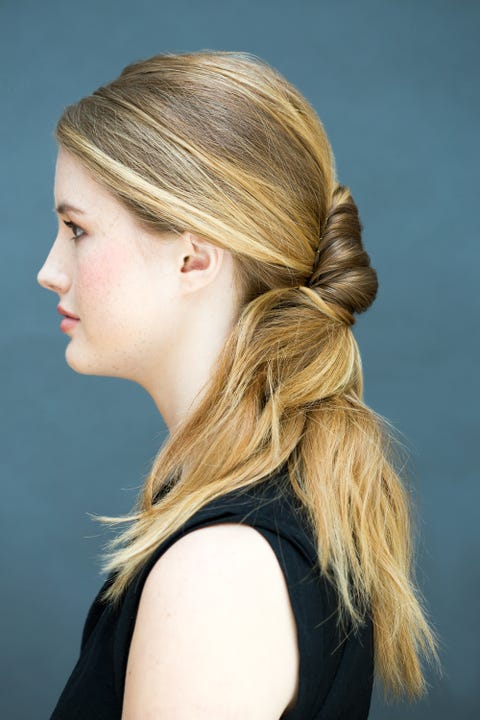 The Reversed French-Twist Pony
This hybrid of a low ponytail and a modern chignon is actually way easier than it looks.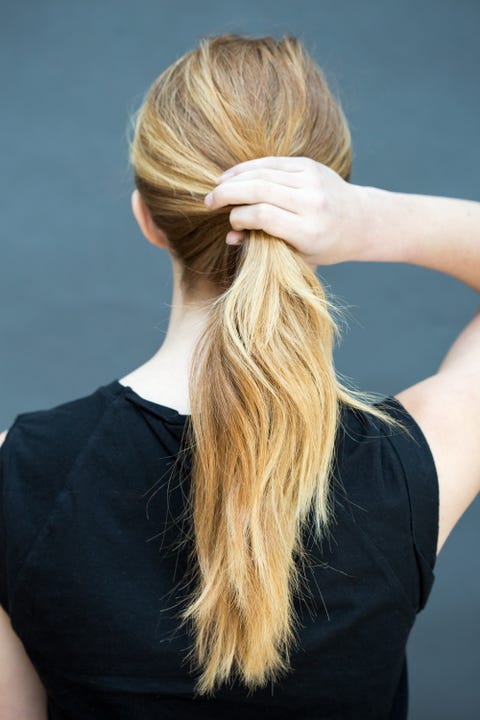 Step 1: Make a Pony
To start the look, brush hair back into a low ponytail just above the nape of your neck, grasping it with one hand.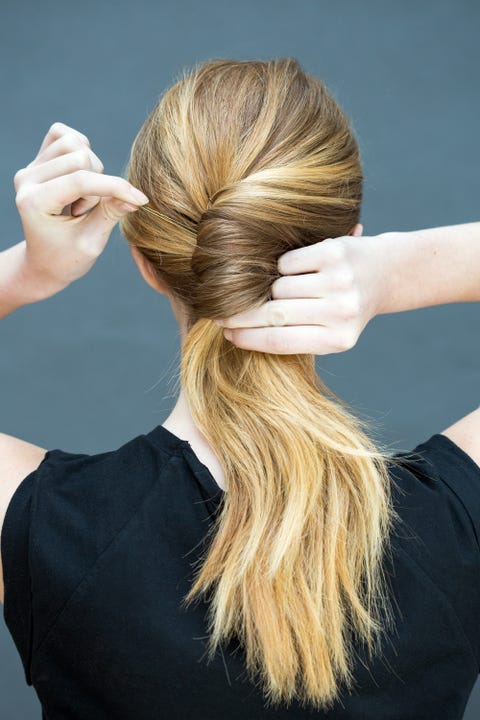 Step 2: Twist It
Using both hands, twist the ponytail into itself to create a fat roll down the center of your head, then use your other hand to pin the hair in place with several bobby pins (place a pin every half inch down the curve of the roll).
Boar Bristle Travel Brush
DRYBAR
nordstrom.com
$55.00
This handcrafted brush is travel-sized so you can style on the go, but don't let it fool you—this little tool packs a bunch.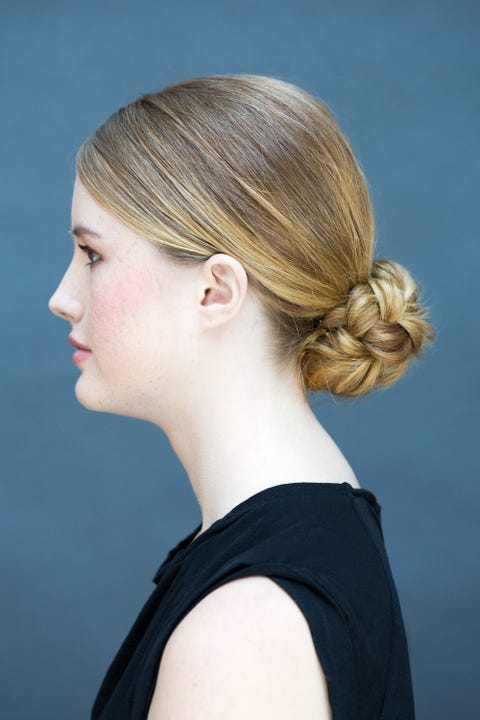 The Knotted Low Bun
Show off an unexpected style with this no-nonsense braided bun.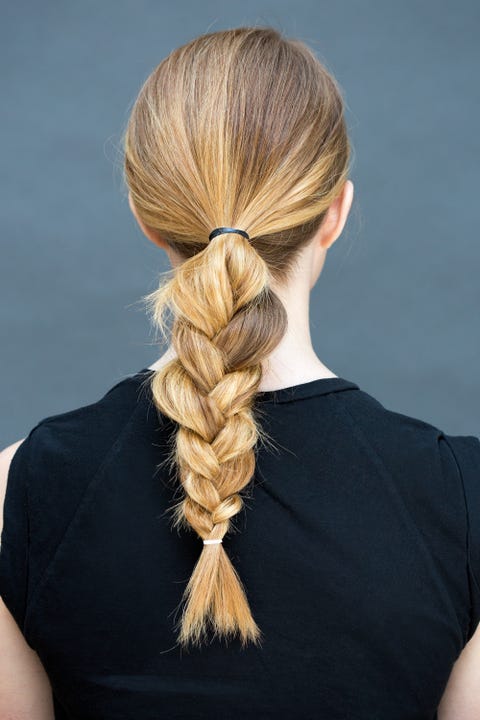 Step 1: Braid It
Pull hair into a low ponytail, tie it off with a hair tie, then loosely braid the length of hair and secure the ends with another tie.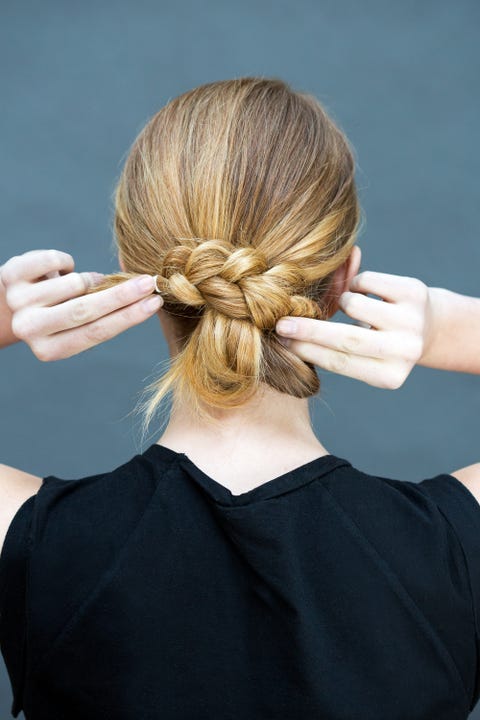 Step 2: Make the Bun
Wrap the braid around the base of the ponytail like you would a bun, tucking in the loose ends of hair and securing them with bobby pins.
Flex Hairspray
Living Proof
nordstrom.com
$27.00
Once you're done, set it with this do-it-all hairspray, which will add definition to the look and hold it in place for the rest of the day.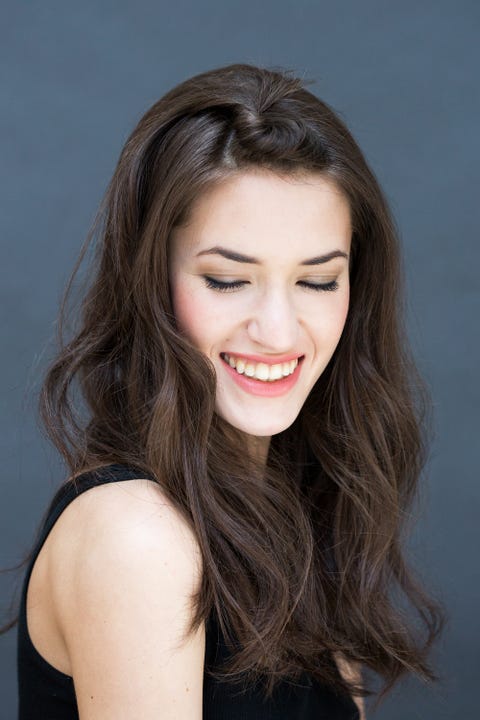 The Cool-Girl Twist
Keep crazy layers or out-of-control bangs in place with this easy twist.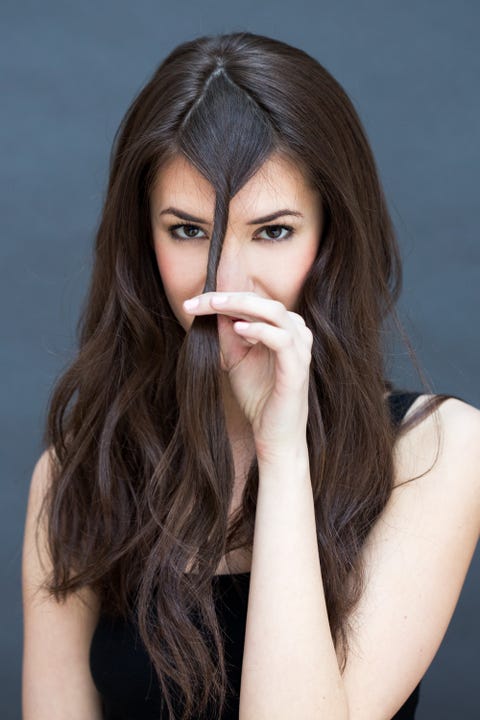 Step 1: Get Twirling
Separate a small triangle of hair starting at the center of your hairline and extending to the midway point at the crown. Twist, flip it over, and secure at the crown with bobby pins.
Crystal Floral Bobby Pins
BAUBLEBAR
nordstrom.com
$12.60
Add a little sparkle to your look with these colorful crystal hairpins.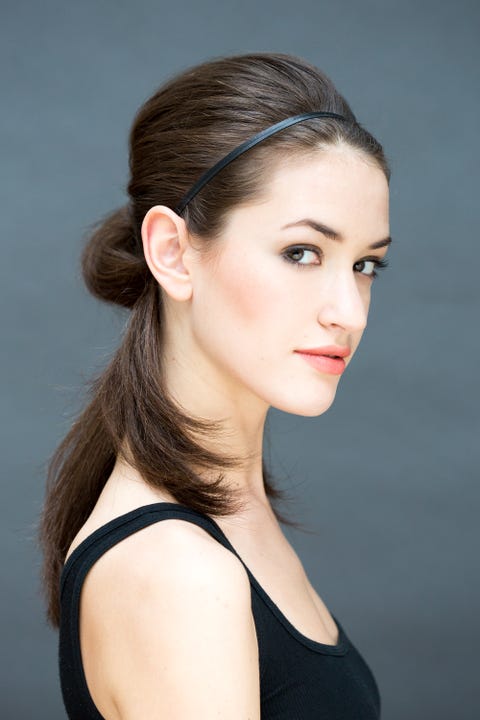 The Headband Tuck
This low-key style adds a modernized edge to your hair, no matter your natural texture.
This content is created and maintained by a third party, and imported onto this page to help users provide their email addresses. You may be able to find more information about this and similar content at piano.io