The 11 Best Classic Films on Netflix Right Now
Time to find out what all the hype is about.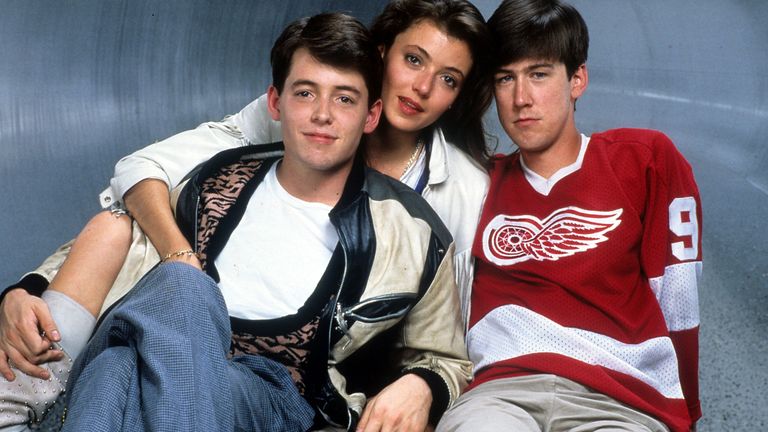 (Image credit: Getty Images/Archive Photos)
There are so many great new movies out, you need never be bored again. But the classics are classic for a reason—you're guaranteed to be moved, delighted, terrified, or all of the above with these much-loved films. Some classics are old school, black-and-white mainstays that have been delighting movie lovers for years. Some are nostalgic favorites from our childhoods and teen years—the kinds of movies that just light up your soul when you watch them and make the world seem like a better place again, even if it's just for 90 minutes. And some classics are more modern and fall into that "instant classic" category—the kind of movies that you don't even need to see a second time to be sure they're going to stick with you (and earn a place in pop culture) forever.
No matter what you're in the mood for, we have you covered. If you feel like catching up on a movie you've been meaning to watch, or just want a second look at a film you love a lot, there's something on this list for everybody. This list features a mix of genres and subject matter and spans the past 50-plus years, but each one is terrific for its own unique reasons. Even better: These are all streaming on Netflix right now.
Ferris Bueller's Day Off
Raise your hand if you identify more with Ferris' stressed-out friend Cameron these days (raises hand sheepishly). Ferris and his school-skipping friends are back on the streaming platform, which makes this pick perfect for when you're home sick, taking a day off, or just wishing you could skip out on commitments. If you grew up on this movie like I did, it's a blast from the past, but Ferris' commitment to self-care is a lesson we all need right now.
Monty Python's Life of Brian
Life of Brian was really controversial at the time, and you can see why: Brian isn't Jesus, but he keeps being mistaken for the Messiah. Like a lot of Monty Python material, the satire's aimed at people in power, the mob mentality, and the temptation to attack other people for no reason (honestly, this feels so relevant right now it's depressing). Spoiler alert, this isn't exactly a feel-good movie, but it's funny all the way through: Ending on "Always Look on the Bright Side of Life" mid-crucifixion is farcical brilliance.
School of Rock
If you've never watched this feel-good film (or it's TV spinoff OR Broadway play), thank the TV gods that this gem made it to Netflix. Jack Black's Dewey is doofus and a loser, but he's also so sweetly enthusiastic about rock music that when he pretends to be a schoolteacher, commandeers a classroom, and teaches the kids to play rock music so they can compete in a competition, no one's even that mad at the end of the day. If that sounds like a crazy premise, it is, but with Mike White (White Lotus) writing and acting, it's juuuuust believable enough. You'll probably tear up during this movie, in the best way.
Jaws
It made a whole generation of people afraid to go into the water. This classic movie combined thriller, mystery, and creature feature so effectively that it basically invented the modern blockbuster. These days, the special effects might look a bit silly, but you can still appreciate Steven Spielberg's talent for pacing and plot as three men face off against a great white. You probably remember exactly where you were when you watched this as a kid, which makes this the epitome of nostalgia watching.
She's Gotta Have It
This Spike Lee breakout film is also an ode to Black women's sexual autonomy: Brooklyn artist Nola is juggling three men and perfectly content about her polyamorous situation (the men, on the other hand, are another story). If you like Lee, this will be right up your alley, but even if you don't, it's a remarkable and beautiful movie. There's a reason, 30 years later, it spawned a Netflix TV series.
Total Recall
If you love '90s action movies, classic sci-fi stories come to life, and/or Arnold Schwarzenegger movies, then Total Recall is one to add to your queue right this second. The movie, based on a 1966 short story by sci-fi legend Philip K. Dick, takes place in a future where instead of actually taking a life-changing vacation, you can pay to have the memories of an adventure implanted in your brain. Predictably, this messing-with-people's-memories thing goes very, very badly. (Note: This is not to be confused with the 2012 remake, under any circumstances. Yeesh.)
Legally Blonde
Put this in the "instant classic" category, but believe it or not this film is already two decades old. Elle Woods' boyfriend dumps her, she follows him to Harvard, and—surprise—she learns she's a total badass. Artists parody and pay homage to the film to this day (including greats like Ariana Grande), and it's not hard to see why. The messaging might be a bit twee and a bit dated—Elle does spend a good chunk of the movie pining after an objectively terrible guy—but the sweetness of her positivity and commitment will make you smile at the end anyways.
My Fair Lady
I mean, speaking of dated, this is about a guy who makes over an impoverished woman on a whim, then treats her like crap before realizing (gasp) he's in love with her. The brilliance of the movie, though, is to make the leads closer in age and endearingly irritating in complementary ways. In addition to the song-and-dance aspect that's soothing every time you watch it, Audrey Hepburn is just so sweetly charming you could watch her dance all night.
Mystic Pizza
If you're a Julia Roberts fan, you owe it to yourself to watch this early film about female friendship in a small town. Like Sisterhood of the Traveling Pants but at a pizza place, the women navigate romantic drama (relatable!) while figuring out what they want to do with their lives (very, very relatable). It's silly and lighthearted, but the fun of this classic film is that it makes you feel like you're reliving your high school years—only better.
Blade Runner
It just does not get more classic than this moody, prescient sci-fi movie about a cop hunting down synthetic humans called replicants. This might not be the version you originally saw, if you're familiar with the film. There have been a bunch of versions of Blade Runner, but this is the only one where Ridley Scott had complete creative control. It's debatable whether this is the best one, per se, but it's a fascinating look at the source material (and a good watch before you take on Blade Runner 2049).
Monty Python and the Holy Grail
The second pick from the genius Monty Python team on this list, Holy Grail is the Holy Grail of comedy. The movie follows absurd versions of the Knights of the Roundtable on a sometimes nonsensical, often tangential quest for the magical cup that'll have you quoting it ad nauseam to friends and family. It's been making comedy fans laugh for generations now, so you owe yourself a watch if you haven't added it to your rotation of favorite films. And if you liked it—maybe it's time to watch again.
Related Stories
Katherine's a Boston-based contributor at Marie Claire who covers fashion, culture, and lifestyle—from "The Bachelor" to Everlane to Meghan Markle. Igoe: "I go to the store," not "Her huge ego."